Ampleforth DeFi project will continue incentivizing liquidity protocol for the next decade.
Ampleforth has over 4,000 active users at the moment.
Ampleforth (AMPL) decentralized finance protocol said that it would continue to incentivize its users to provide liquidity to its pools and receive attractive yields in return. In a recent report, Ampleforth's team has outlined the network's development, user base and future plans.
As per the report, the DeFi project has managed to achieve a 70% retention rate on liquidity locked into its Geyser program since its launch in June 2020. It has over 4,000 users active at the moment. From now on, Ampleforth's Foundation "will donate 10% from the Foundation Treasury to the Ecosystem."
An excerpt from the report reads:
The plan is to distribute the entirety of the Liquidity Mining Programs over the next ten years in open participation, rules-based, and decentralized fashion to community and ecosystem participants where possible.
The transfer will take place on August 31st. A total of 23.5% of tokens are intended to support Geyser or similar programs for the next decade.
AMPL/USD daily chart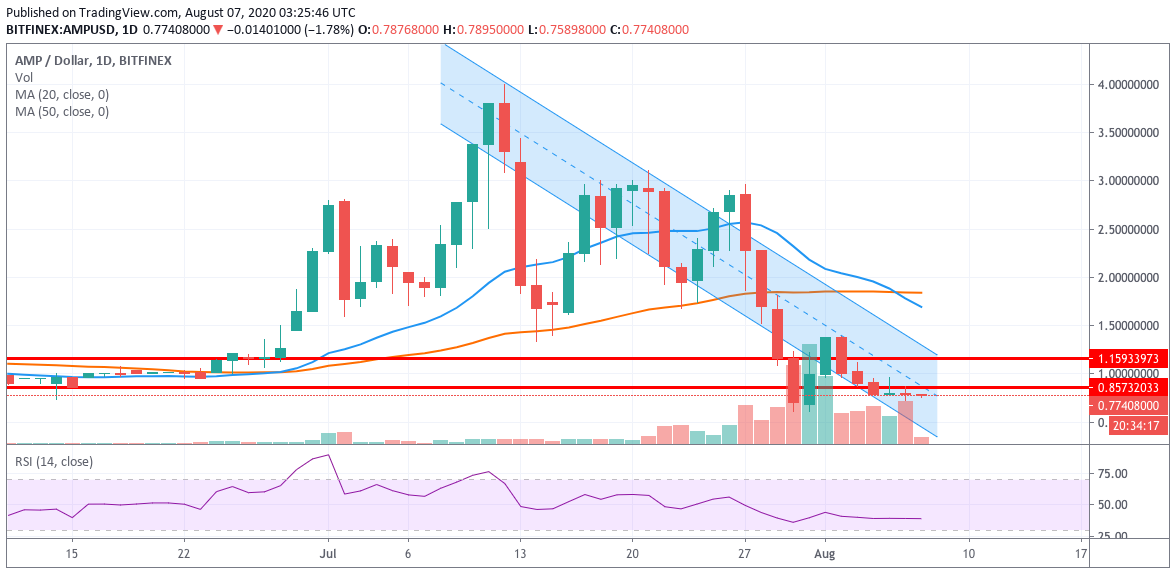 AMPL/USD is trending a downward channel formation and has had two straight bearish days. Currently, it's trading for $0.759 and the RSI is hovering around 39.18. The SMA 50 has already crossed over the SMA 20 to chart a bearish cross pattern. AMPL/USD has two strong resistance levels at $0.857 and $1.159.

Get the 5 most predictable currency pairs