AUD/USD reached new highs during Asian session, and now we have five waves up from the 0.9700 lows. We don't know which degree this impulse is, maybe wave 1) of wave (5), or maybe the pair is already trading on the end of a bull market.
However, what we want to point out is that be aware of a top, which could be very near since we know after every five waves pair reverses, at least temporary into a correction.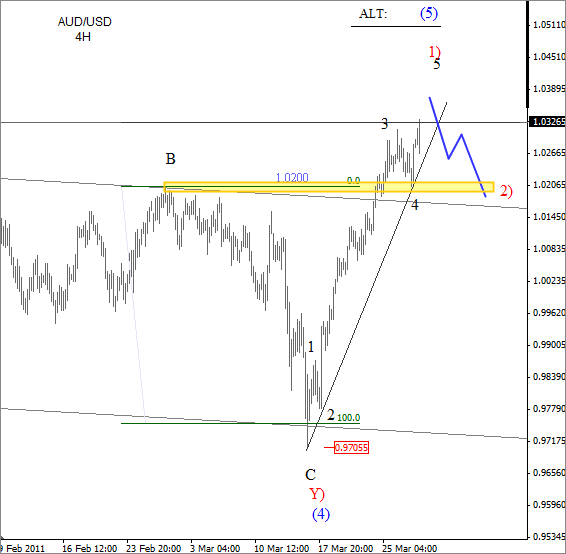 Guest post by Gregor Horvat
We would really not be surprised to see test of 1.0200 again; strong support on a daily chart, highs from Feb 04 and Mar 01.
If you need more Elliott Wave forecast, then please visit our website and check Video Tour of Our Products  here or follow us ontwitter.