FX Academy is a new site launched by the veteran forex portal DailyForex. The new site focuses on training for new and seasoned traders.
There is a wide range of training materials on the new site. For all the details, here is the official press release:
LONDON, 05 November 2013 – DailyForex.com, the online Forex market information resource site, has today launched FX Academy, a Forex education training portal built by traders for traders. Founded by the DailyForex team of Forex industry experts and professional traders, the new FX Academy provides free interactive, individualised training for Forex traders of all experience levels with a wide range of educational materials and realistic learning simulations based on actual market conditions.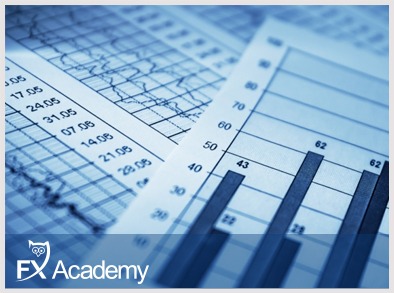 The FX Academy framework is structured to provide all the resources required to evolve into an expert trader – ranging from core competencies of understanding macro market forces and the basics of technical analysis to trading psychology to more complex FX trading concepts and strategies. The FX Academy also provides a solid grounding in the understanding of risk management and the responsible use of leverage – all uniquely provided by a totally independent training facility not aligned with any brokerage and without the requirement to invest real funds.
Creating a new market dynamic in the Forex industry
The burgeoning growth of the now daily turnover $5.3 trillion forex market is testimony to the increasing interest in Forex trading, with the recent BIS Triennial Central Bank Survey reporting that the retail FX trading sector now accounts for an estimated share of at least $186 billion per day.
Explaining the initiative, Adam Lemon, Senior FX Academy Instructor said: "There is significant interest among investors in diversifying their portfolios and an attractive alternative is to venture in to the Forex trading market. But where does an investor develop the requisite Forex knowledge and skills to partake in this lucrative market?"
"Our aim for the FX Academy is to change the Forex trading landscape towards a safer and higher return market opportunity for traders of all experience levels. By sharing our knowledge, insight and expertise of the global Forex markets we not only make learning Forex trading more accessible, we facilitate a faster, more secure and lower risk entrance into the exciting retail FX trading and investment arena."
The learning approach at the FX Academy is structured to suit the participants own pace, with a fully interactive platform – including a range of courses complete with videos, quizzes and trade simulators with continual assessment and feedback to guarantee steady progression through knowledge levels from beginner to expert. For traders wishing to delve even deeper, recommended reading lists are provided.
The FX Academy can support traders with varied expertise levels who wish to enhance their skills and to learn the optimal methods to maximise their revenues from this environment.