Traders, dollar is hanging quite well out there, so moves seen over the past few session could really be start of something bigger. However, we still need to keep an eye on some more important price actions and levels.
Well, looking at this S&P unlabelled price structure from the 1372 high, a move can be corrective! We have several overlaps, so any larger upward reaction would be reasonable in the near future; but the next question is if we can see dollar and equity market moving in the same direction!? Well this has definitely already been the case in the past after the NFP releases, so its really something that needs to be considered. But for more confident dollar rally we would like to see lower equities, however!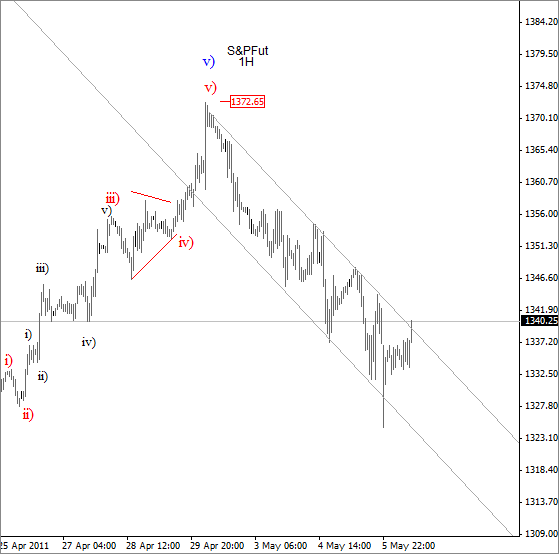 Guest post byGregor Horvat
The next important chart that we will pay attention on is Dollar Index 4h, where an overlap with 74.80 region should put bulls in full control from a larger perspective. But what we really like is a sub-structure within this leg from the lows that can be counted as a five, so it really seems that market is headed towards and above 74.8; its just a matter of time.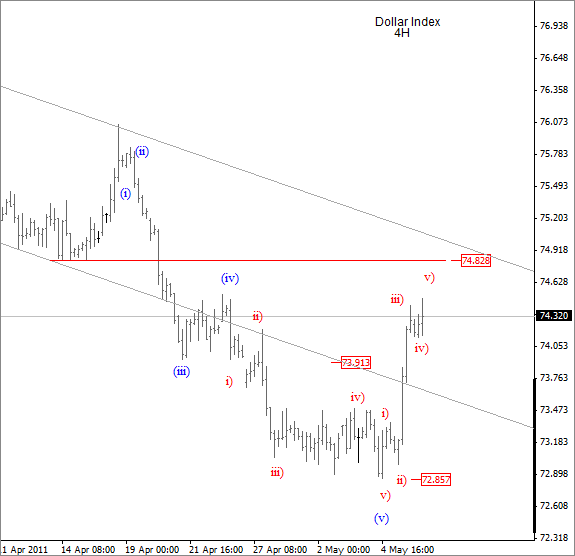 After-all, NFP is a big event and deffeintly can determines direction for the larger period of time. Expectations are 185K!  As always, here is a very good article from my friend Yohay Elam, discussing 4 scenarios for the Non-Farm Payrolls.
For more Elliott Wave forecasts, visit our website and see the Video Tour of Our Products here
Follow us on twitter