EUR/USD lost about 45 pips from Asia as the market is now stalling just above the 1.1600 figure.  
Bulls will try to lift the market from the 1.1600 figure in order to reclaim the 1.1640 level, while  bear need a  breakout below the 1.1600 level which could open the gates to the 1.1574 July 19 low.  
Bulls would need to breakout above 1.1630-40 in order to have a credible bottom.  
EUR/USD 15-minute chart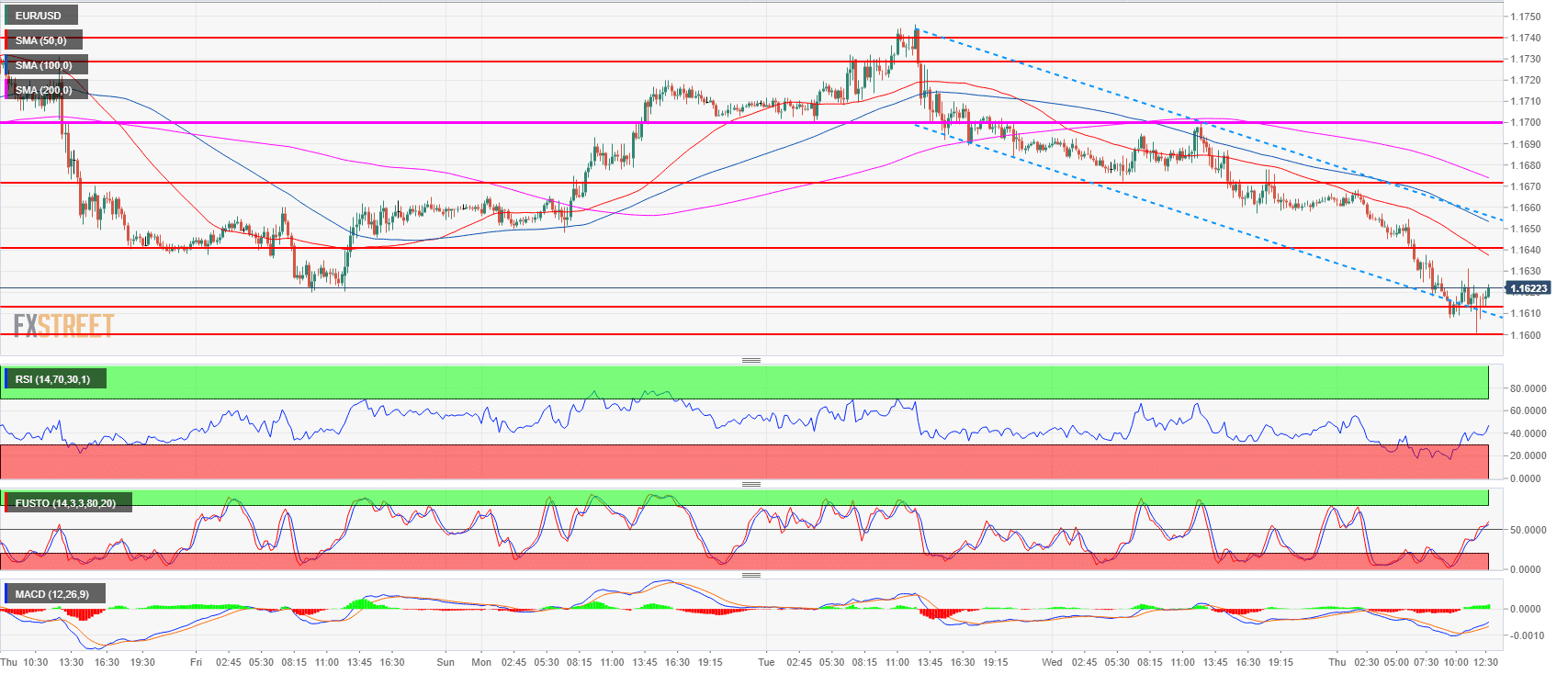 Spot rate:             1.1622
Relative change:   -0.32%  
High:                    1.1668
Low:                     1.1601
Trend:                   Bearish / Bullish pullback above 1.1630-40
Resistance 1: 1.1640-1.1649 area, key level and July 12 low  
Resistance 2: 1.1672 June 27 high
Resistance 3:  1.1700 figure
Resistance 4: 1.1730-1.1740-1.1750 area, 23.6% Fibonacci retracement mid-April-May bear move, figure.
Resistance 5: 1.1760-1.1795 supply levels
Resistance 6: 1.1851-1.1854 area, June high and 38.2% Fibonacci retracement from mid-April-May bear move
Support 1: 1.1600-1.1613 figure and July 13 low
Support 2: 1.1574 July 19 low
Support 3: 1.1527 June 26 low
Support 4: 1.1508 current 2018 low