Euro is trading higher, showing signs of life after the Spanish government approved additional spending cuts to help achieve deficit target as noted here.
For those who want to take advantage of the Euro moves, should take a look on some crosses and go away from the US dollar noise, as Euro has been trading much better lately against the Canadian dollar and others.
The wave count on eur/cad is still pointing higher as shown on the chart below! Pair remains bullish as the most recent price action appears corrective around the top, likely a fourth wave triangle from where bullish break should occur in the near term, and send pair towards 1.44/45.
The triangle pattern contains five waves that subdivide 3-3-3-3-3 and are labeled A-B-C-D-E, and occurs just prior to the final move in the larger pattern. In our case black wave 5 will be the final wave, so watch out for reversal signs once wave 5 progresses.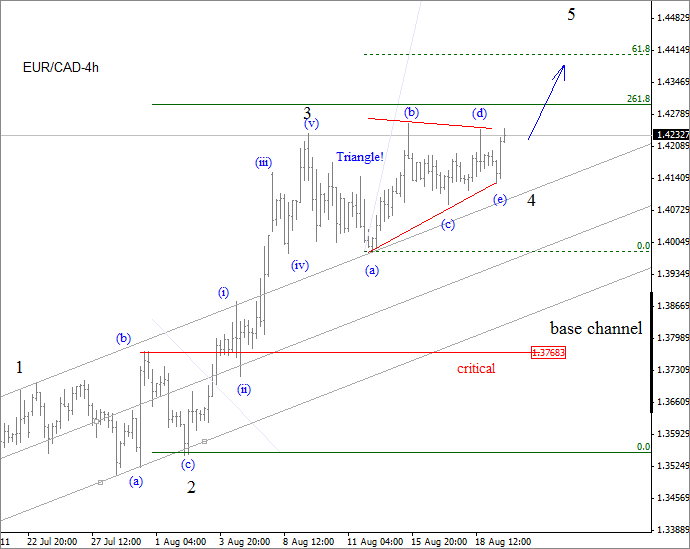 Guest post by Gregor Horvat
For more analysis visit us at http://www.ew-forecast.com/
Follow us on twitter.