The markets gaped on Sunday, particularly the EUR after five ministers in Berlusconi's party have resigned from the government coalition.
Stocks futures are also lower, but based on the German Dax wave structure and USD Index price action USD remains in downtrend while stocks could form a bullish reversal.
Last week we posted a 4h bullish count for the German DAX to our members and mentioned a possible retracement to open a gap zone. Well, the price is now lower and very close to that "reversal zone" so be aware of a move higher especially if we consider only a three wave pull-back from latest high which we think was a wave four.
German Dax 4h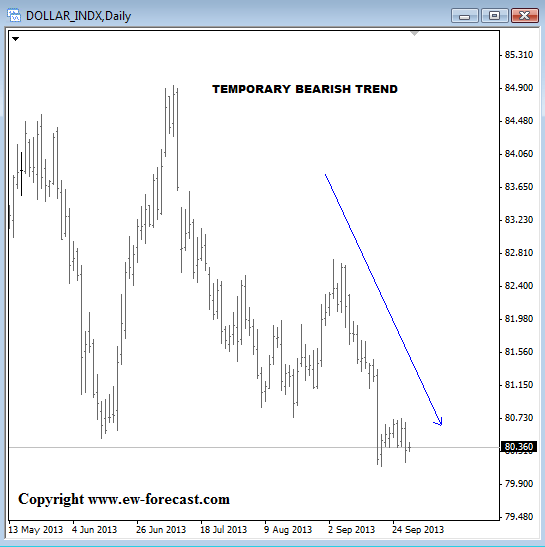 The German Dax and EURUSD have a positive correlation as we can see on the chart below, so if European stocks will rally then EURUSD should find a bid based on latest data. Meanwhile of course USD is expected to fall further against other rivals as well, which is fine if we consider a bearish trend on the USD Index.
EURUSD vs DAX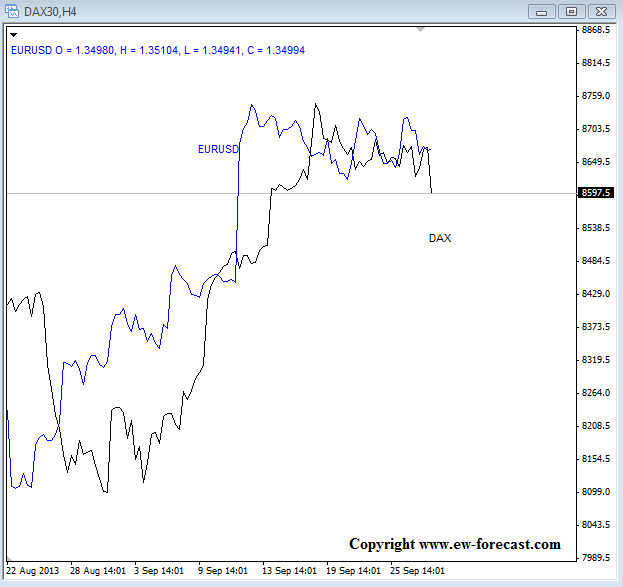 USD Index