The US dollar moved significantly higher in recent sessions, as Risk trade fell sharply, driven by fears over the euro zone crisis! It was the worst day in six weeks for the US stocks market which lost more than 3%. It was also one of the worst days for Eur/Usd pair which lost more than 300 pips from its daily highs, and found the recent support just above 1.3500.
Well, this appears to be just a temporary low for the pair, because based on the 4h chart we can see that downtrend has just started, if we consider a broken neckline of a head and shoulders pattern that we paid attention for some time.
Guest post by Gregor Horvat
Well, if we do just simple measurement from the head to the neckline and then from the breakout point, we can see that projected target for the pair comes even below 1.3.
We also need to be aware that broken support, like neckline in our case, usually becomes resistance, so watch for sell-offs after any pull-backs.   Of course, its never easy to call a target like that, but that's it what market is telling us right now. So the concept is very simple here, pair is bearish as long the price trades below 1.3860!
If you want more detailed technical analysis regarding the USD strength which was expected from technical point of view, please review the video below.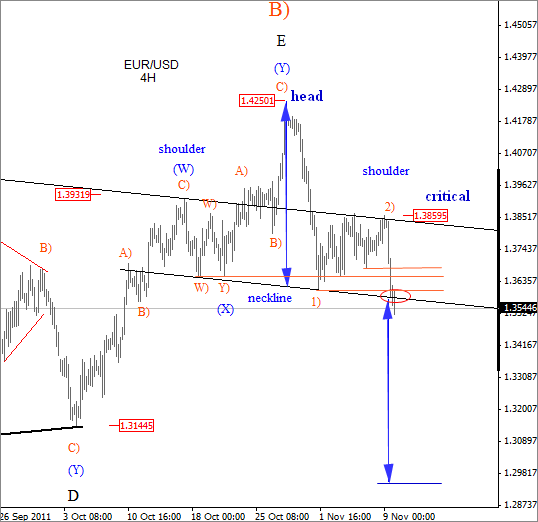 Video Analysis:

For more analysis visit us at www.ew-forecast.com or follow us on twitter