EUR/USD made a big dive yesterday, and is now finding low support before the all-important Non-Farm Payrolls and the Egyptian riots continue. How will it end the week? Here's a quick update on technicals, fundamentals and community trends.
EUR/USD Technicals
Asian session:  Tight range between 1.3610 to 1.3640.
Current range – 1.3610 to 1.37.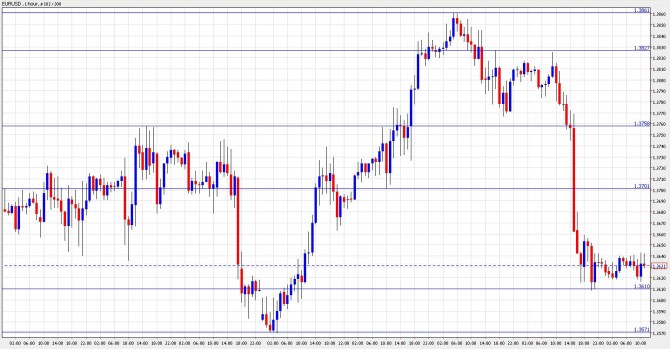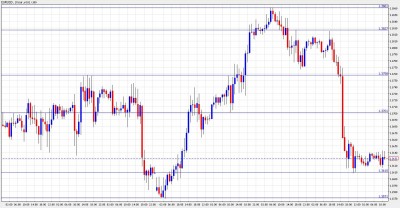 Further levels in both directions: Below    1.3610, 1.3576, 1.3440, 1.3334, 1.3267, 1.3180, 1.3080, 1.2970.
Above: 1.37, 1.3760, 1.3830,  1.3950, 1.4030, 1.4160 and 1.4230.
1.3760 returns to be a big hurdle after breakdown.
1.3440 is important support below.
Euro/Dollar manages taking a break after breakout- click on the graph to enlarge.
EUR/USD Fundamentals –
11:30 Jean-Claude Trichet talks.
13:30 US Non-Farm Payrolls. Exp. 138K.
13:30 US Unemployment Rate. Exp. 9.5%
* All times are GMT.
For more events later in the week, see the  EUR/USD forecast
EUR/USD Sentiment
Tension mounts towards Non-Farm Payrolls. Will they be better this time? See the Non-Farm Payrolls preview.
Trichet didn't lift tone against inflation. This sent the Euro down yesterday.
Egyptian crisis: Fresh escalation as anti-government and pro-Mubarak protesters clash violently. Is Egypt entering a civil war? There are rumors that Obama told the Egyptian army to bring Mubarak down. An escalation is positive for the dollar.
S&P downgraded Ireland's credit rating. Unsurprising, but a reminder that the crisis isn't over. Opposition party in Ireland wants a haircut for senior bondholders.
Greek default? Plans are drawn for a making a 25% haircut on Greek debt, codenamed "Brady plan". This has been overshadowed by the events in Egypt.
Spanish bond yields are sliding to 5.08%, quite a low level.
Currensee Community: 63% are long , 37% are short. These are 1376 open positions in real accounts trading this pair at the moment.