Based on the latest price action, we assume that the USD could move higher soon, especially against the commodity currencies after a strong recent downturn in AUD/USD and an upwards move in USD/CAD.
However, the big question is still what is going on EURUSD?! Well, an incomplete correction from the March low is still a valid count, but for now we will focus on short-term waves that are pointing to 1.0100, no matter if it is going to be wave (c) or wave (iii). The reason for short-term bullish look is a five wave move up from around 1.0800 on Friday.
EURUSD 1h Elliott Wave Analysis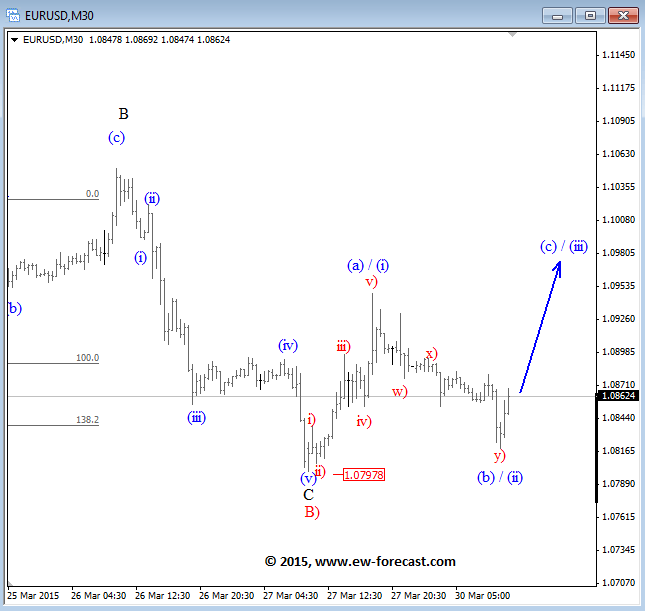 As you will know, our big trends for the buck suggest a stronger USD ahead, so our attention will be on Long USD positions. We are already tracking a few pairs, such as AUDUSD, USDCAD and USDJPY.
On AUDUSD there is possibility to count a downside reversal in an impulsive manner, but we need five down to confirm that structure. In that case, I would be interested in shorts in upcoming wave two.
AUDUSD 1h Elliott Wave Analysis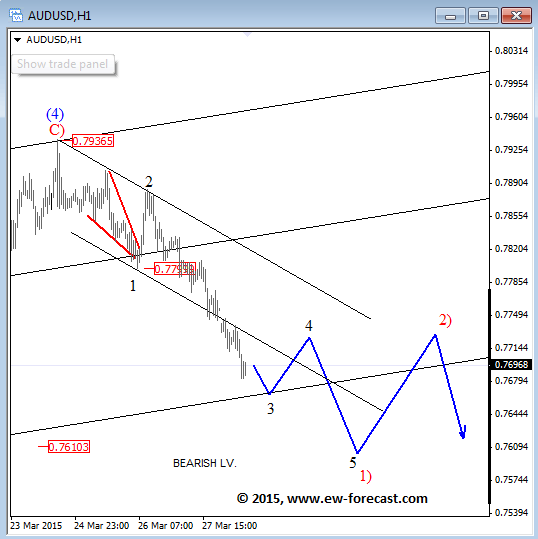 In our latest podcast we interview David Stein on investment, QE and lots more
Subscribe to Market Movers on iTunes