Looking at the hourly chart of EUR/USD, a narrowing channel can be easily seen. The pair doesn't have too much room to move within the channel as the lines are set to meet before the week ends.
Given the growing worries about the deal, the preferred direction is down.
Uptrend support begins from the low of 1.3173 seen at the very beginning of the week. This was the low point seen after euro/dollar made a Sunday gap. The uptrend is later followed up constantly in the following days.
Downtrend resistance begins from the post announcement peak and continues with recent highs that the pair couldn't break.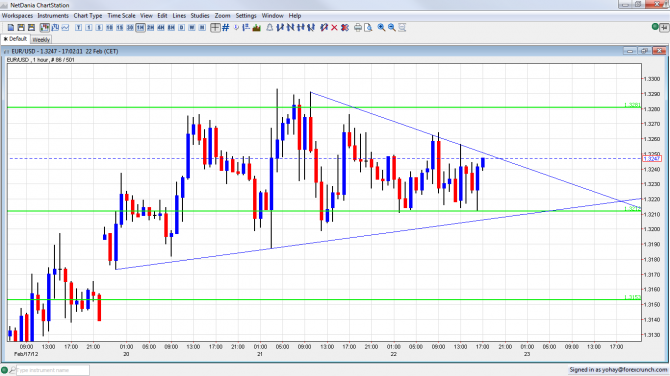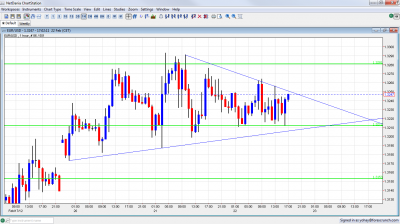 Where will it go?
There are many reasons to doubt the  achievements  of European leaders: unknown contribution of the IMF, the higher Greek deficit, the wait for the ECB to make its second LTRO operation next week and the reports about preparations for a Greek default on March 23rd.
In addition, fresh purchasing managers' indices published today darken the prospects of only a mild recession in Europe. It could certainly be worse.
Any worrying update regarding Greece could send the pair below the current tight and tightening range.
For more on the euro, see the euro to dollar forecast.