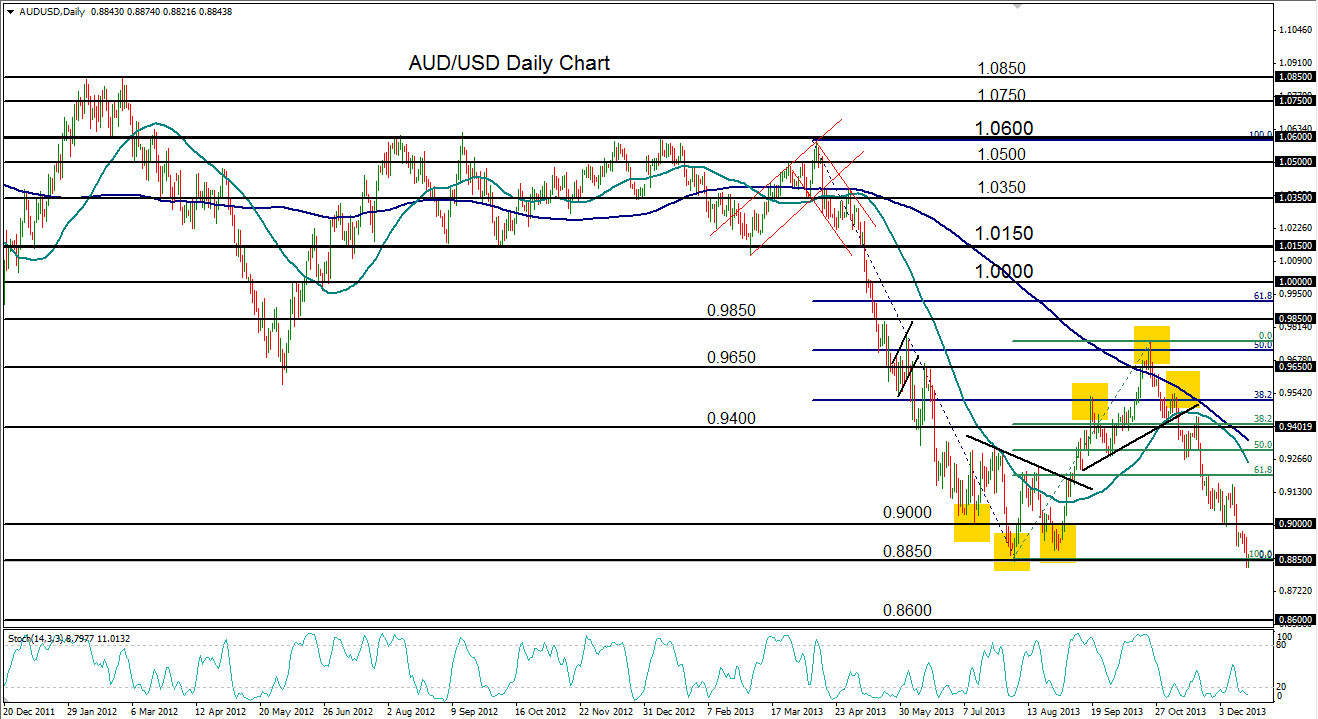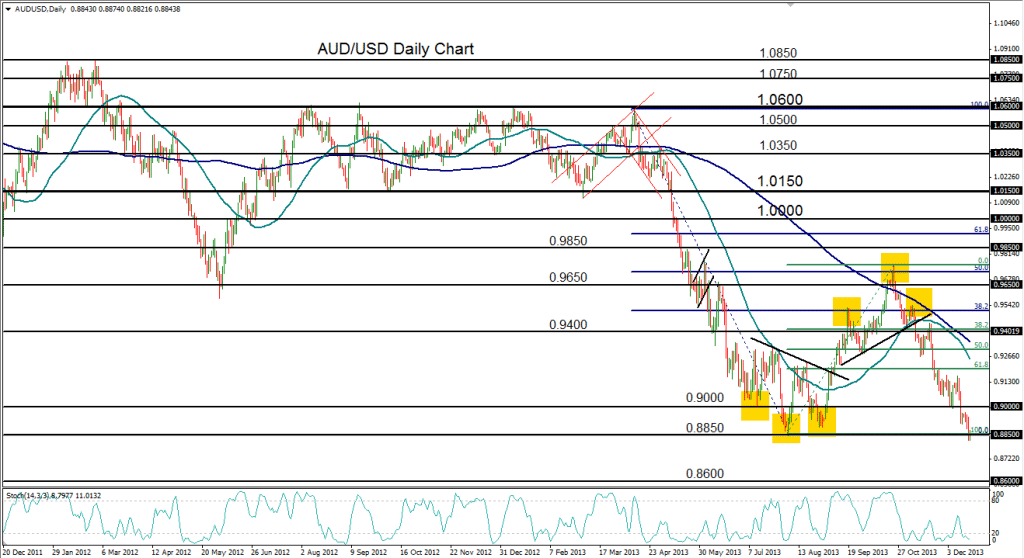 December 19, 2013 – AUD/USD (daily chart) has dropped below its August 0.8850-area low to establish a new 3+year low. The pair fell slightly below this 0.8850 level, which was its previous downside support objective, to hit a low of 0.8818 on Wednesday. These depths have not been touched since August 2010. This bearish price action comes in the midst of an overall bearish trend extending back to the drop from April's 1.0600-area resistance high.
More recently, the pair has plummeted dramatically from its October 0.9757 high, which was also at the key 50% Fibonacci retracement level of the original slide from the noted 1.0600-area high in April down to August's 0.8850-area low. The current establishment of the new long-term low tentatively confirms a continuation of the steep bearish trend from April. Continued downside momentum on the current breakdown has an initial downside target around the 0.8600 level to continue the downtrend. On any pullback to the upside, strong resistance resides around the 0.9000 psychological level.
James Chen, CMT
Chief Technical Strategist
City Index Group
Forex trading involves a substantial risk of loss and is not suitable for all investors. This information is being provided only for general market commentary and does not constitute investment trading advice. These materials are not intended as an offer or solicitation with respect to the purchase or sale of any financial instrument and should not be used as the basis for any investment decision.