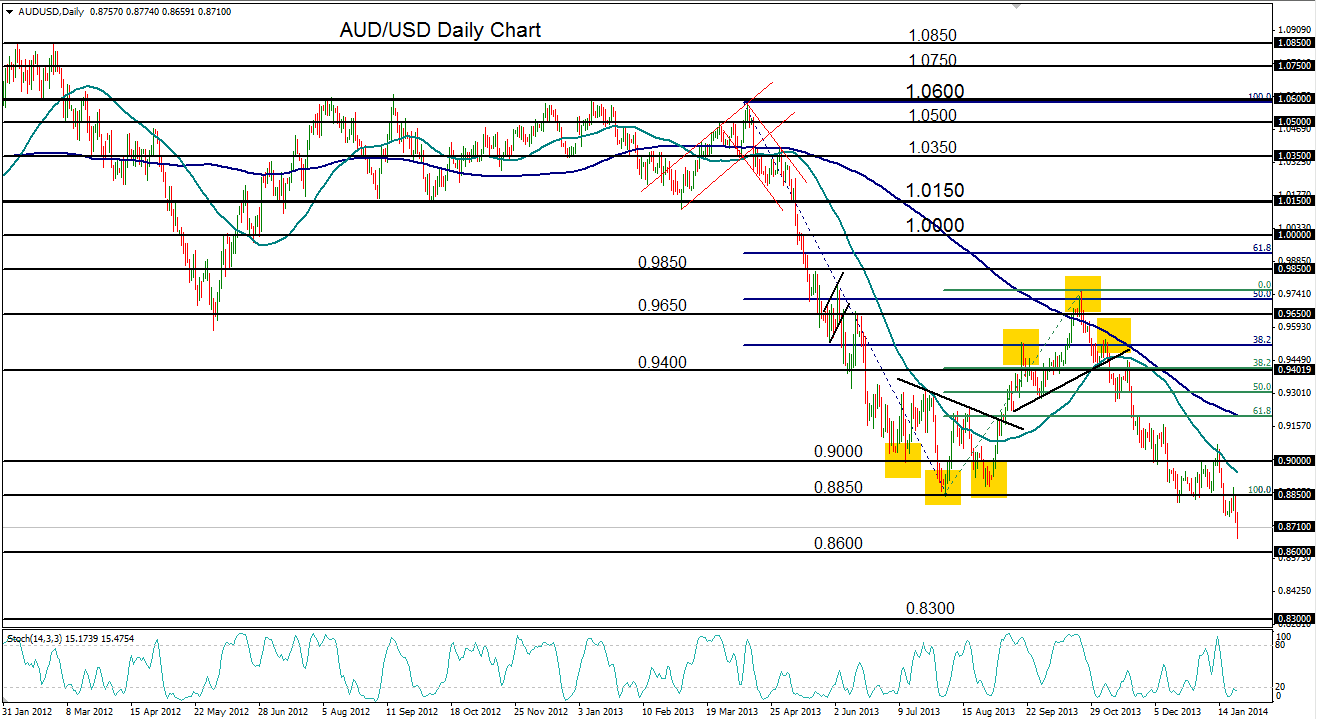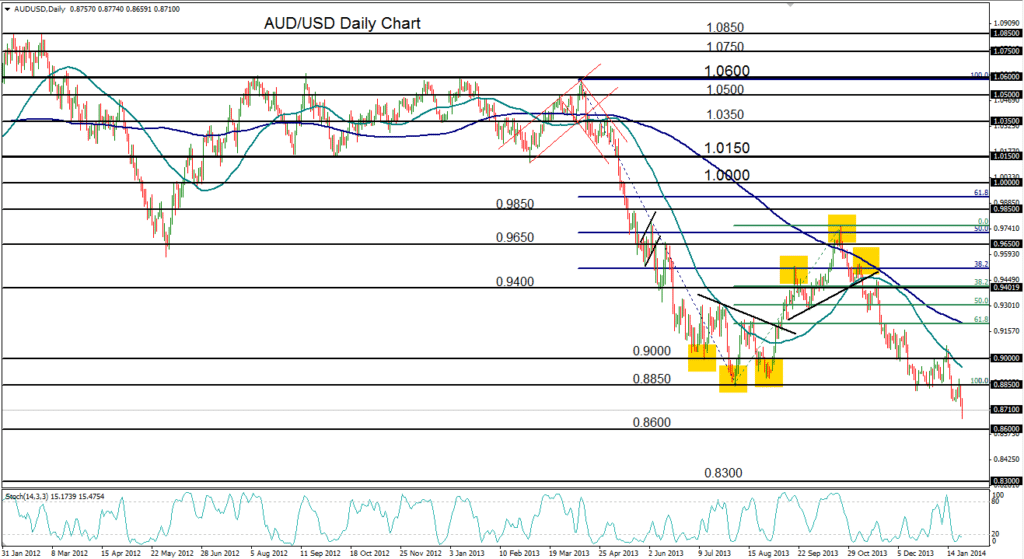 January 24, 2014 – AUD/USD (daily chart) has extended its decline to hit a new 3 ½ year low of 0.8659 in early trading on Friday.  Not since July of 2010 has the currency pair sunk to a depth this low. This price extreme confirms a continuation of the exceptionally strong bearish trend that has been in play since the plummet from the April 2013 high near 1.0600, which then made a 50% correction to the upside by October 2013. More recently, the pair established a new multi-year low towards the end of 2013, and then pulled back to the upside in mid-January to hit its 50-day moving average.
Since that pullback, AUD/USD resumed its plunge early last week to hit its current long-term low. As long as the pair can remain below the key 0.8850 resistance area, the technical outlook for AUD/USD continues to have a bearish bias in line with the strong prevailing downtrend. The next major price target immediately to the downside resides around the 0.8600 support level. A further downside target level resides around 0.8300. Key upside resistance, as noted, resides at 0.8850 and 0.9000.
James Chen, CMT
Chief Technical Strategist
City Index Group
Forex trading involves a substantial risk of loss and is not suitable for all investors. This information is being provided only for general market commentary and does not constitute investment trading advice. These materials are not intended as an offer or solicitation with respect to the purchase or sale of any financial instrument and should not be used as the basis for any investment decision.