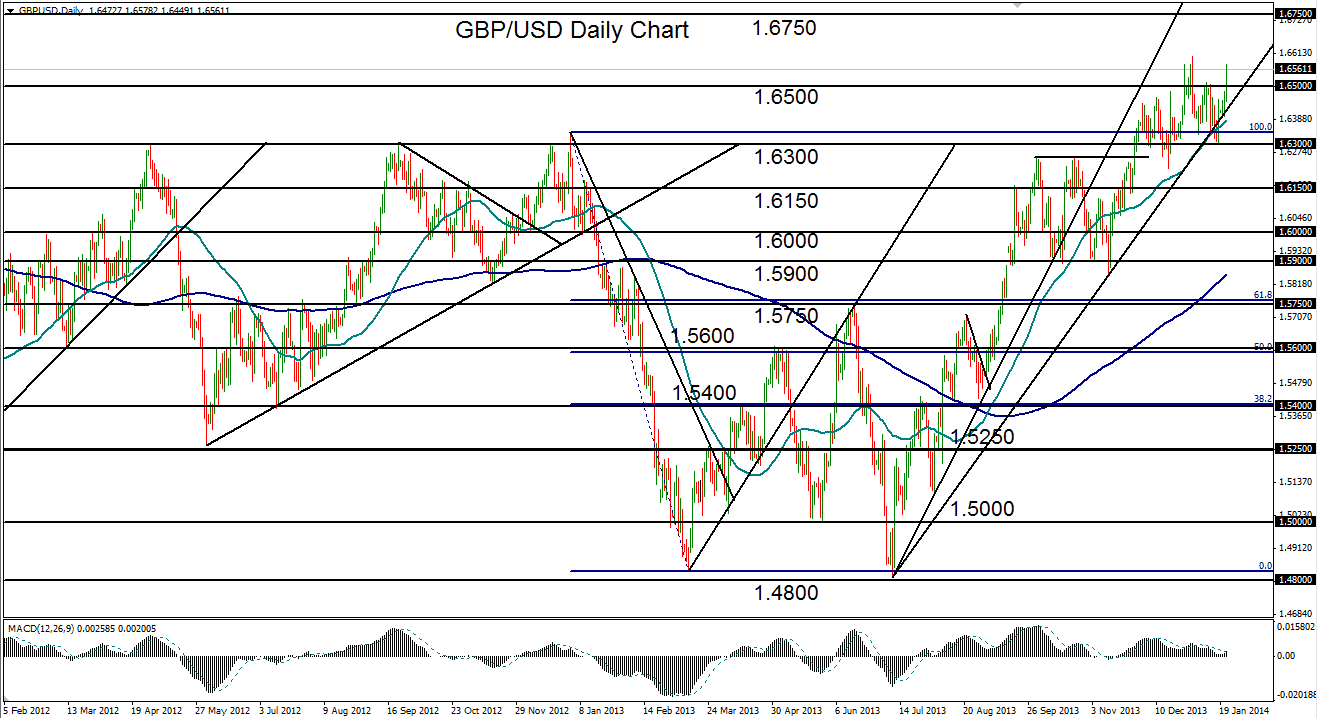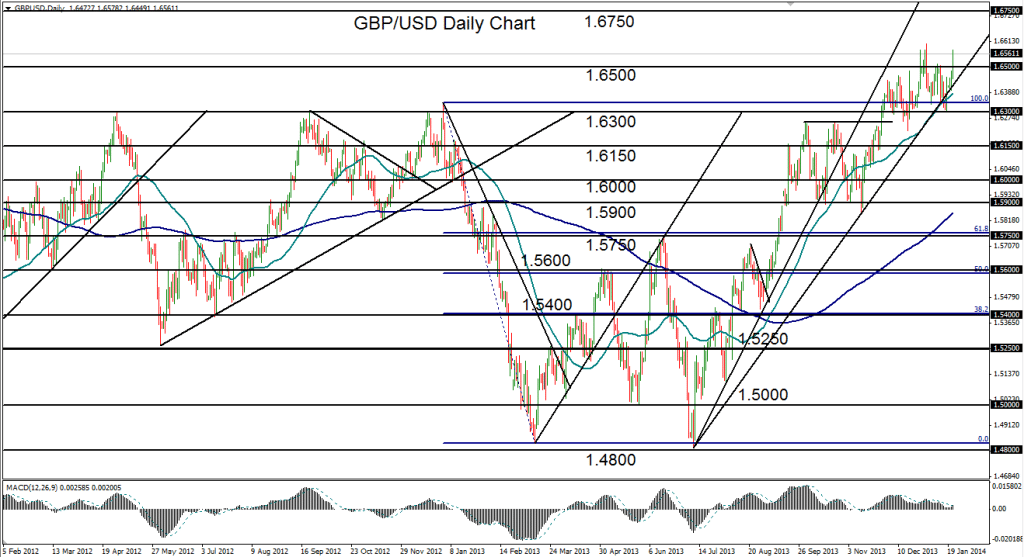 January 22, 2014 – GBP/USD (daily chart) has once again risen to approach its 2+ year high at 1.6602, which was established at the very beginning of 2014. After that New Year's high was reached, the currency pair pulled back and then rebounded in mid-January off the major 1.6300 support level, as expected. The 1.6300 level has served as exceptionally strong resistance and support in the past few years. In pulling back to 1.6300 last week, GBP/USD dipped slightly below the currently defining bullish trend line that extends back to the 1.4800-area double-bottom low that was hit in July 2013.
Despite that dip, the sharp rebound that has been in play since the end of last week has given renewed strength to the half-year uptrend. While major resistance resides immediately above at the noted 1.6600-area multi-year high, the technical outlook for GBP/USD continues to carry a substantial bullish bias, and should continue to reach for higher highs. On a breakout above 1.6600, the near-term upside resistance target resides around the 1.6750 level, which would further extend the bullish trend, and then the 1.7000 resistance level. Key downside support continues to reside around the well-tested 1.6300 level.
James Chen, CMT
Chief Technical Strategist
City Index Group
Forex trading involves a substantial risk of loss and is not suitable for all investors. This information is being provided only for general market commentary and does not constitute investment trading advice. These materials are not intended as an offer or solicitation with respect to the purchase or sale of any financial instrument and should not be used as the basis for any investment decision.