Scalping trading is a short-term trading strategy that involves buying and selling assets with the goal of taking advantage of small price changes over short time frames. Scalping relies on the idea of reducing the duration of each trade, and thus, reducing the risk of having a losing track record.In this guide, we'll help you find the best scalping forex brokers in 2021.
We'll review the top brokers, suggest scalping strategies, and show you how to get started with one of our recommended brokers.
Best Scalping Forex Brokers 2021 List
Here are the top 10 best scalping forex brokers in 2021:
eToro – Overall best scalping forex broker
VantageFX – Overall best ECN brokerage firm for scalp traders
Capital.com – Low spread scalping forex broker
Libertex – Best forex broker for scalp trading that supports the MetaTrader4
AvaTrade – Best high leverage scalping forex broker
Pepperstone – A scalping forex broker with tight spreads
Forex.com – Best scalping forex broker for professional traders
FXTM – Zero spreads on major FX currency pairs and forex indices
IG Markets – Best scalping forex broker that supports DMA account
XTB – Top-notch forex broker with superior execution speeds
Top Forex Scalping Forex Brokers Reviewed
Choosing a scalping broker is a crucial decision you need to make in order to manage a profitable trading scalping account. You need to make sure you find a cost-effective and reliable trading platform, as well as a range of financial assets and trading tools.
To help you make the best decision, in the section below we reviewed the top five scalping forex brokers in 2021.
1. eToro – Overall Best Scalping Broker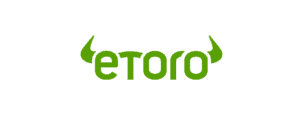 If you are looking for a user-friendly and innovative scalping trading platform – then eToro might be the best solution for you. This trading platform, which was founded way back in 2006, is the largest and most popular social trading network in the world that offers a huge range of over 2400 assets, including 45 currency pairs. Additionally, eToro offers other markets including shares, commodities, ETFs, indices, and cryptocurrencies.
Crucially, eToro offers forex CFDs, meaning you can trade with leverage and without paying fixed trading fees for every transaction you make – an important factor for scalping traders. In terms of the leverage ratio, eToro enables users to trade with x30 for major currency pairs, and x20 for non-major currency pairs.
eToro's main strength is its own social web-based trading platform that is also available as a mobile trading app. Unlike other complicated platforms, eToro offers simple and easy-to-use access to the markets with a range of social trading tools. As such, not only do you join the largest social trading network of over 17 million members, but you'll also get access to the CopyPortfolios and the famous CopyTrade tools. These tools enable you to invest in built-in managed portfolios or copy the trades of other traders, including some of the most successful scalping traders on the network.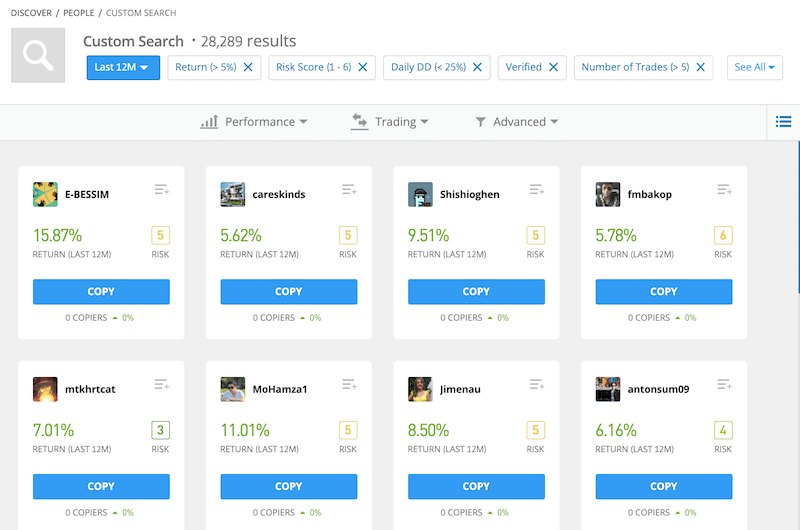 Finally, eToro is also regulated and licensed in several areas across the world and is considered one of the most trusted forex brokers for forex scalping in the industry. To get started, you need to deposit a minimum of $200 though you can sign up and start trading on a demo account for free.
Pros:
Low fees and tight spreads
Huge range of over 2400 assets – forex, cryptos, commodities, stocks, ETFs, and more
Easy to use trading platform for web and mobile
Supports social trading tools
Accepts a variety of payment methods
Regulated by the UK FCA, CySEC in Cyprus and ASIC in Australia
Cons:
No forex signals service
The platform is not suited for experienced traders
67% of retail investor accounts lose money when trading CFDs with this provider.
2. VantageFX – Overall Best ECN Broker for Scalp Traders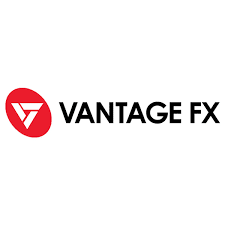 When it comes to the best ECN brokers out there, VantageFX is clearly one of the best choices. This broker is is a pure ECN Forex scalping broker supporting its traders with top liquidity providers and offering a transparent trading environment. For those unaware, forex brokers for forex scalping connect investors through an electronic communications network (ECN) and are considered a better option than dealing desk brokers because they provide a direct market connection between buyers and sellers.
VantageFX is an ideal option for high-volume scalping traders that are looking for high-speed trade execution and transparent connection to the financial markets. This can be attributed to the fact it has several servers in the world and it offers a high leverage ratio of 500:1.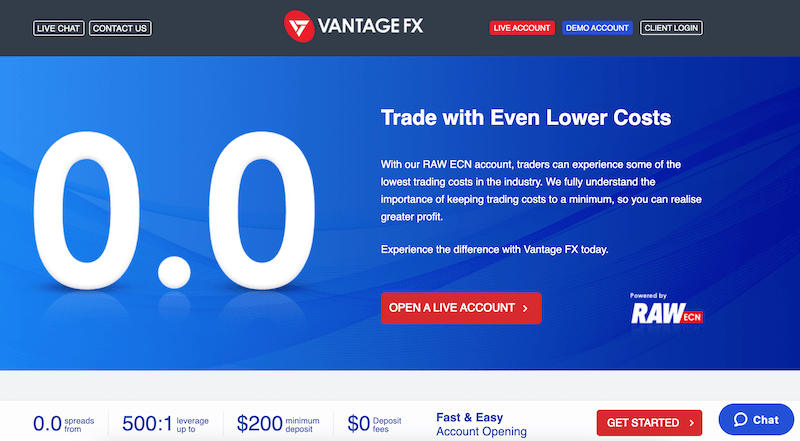 In terms of the range of FX currency pairs, this Australian broker gives you the opportunity to trade on 44 forex pairs with zero spreads. You'll also be able to use the MetaTrader4 or the MetaTrader5 that are two of the most popular trading platforms in the forex market.
Pros:
A pure ECN scalping forex broker with two ECN accounts
Zero spreads and low fees
Supports the MetaTrader4 and the MetaTrader5
A maximum leverage ratio of up to 500:1
Lightning fast execution
Swap-free trading is available
Cons:
Charges deposit and withdrawal fees
No social trading tools
There is no guarantee you will make money when trading CFDs with this provider.
3. Capital.com – Low Spread Scalping Forex Broker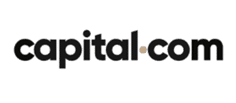 Another popular trading platform among scalp traders is Capital.com, which provides a huge range of 138 FX currency pairs including some of the exotic pairs in the market with a leverage of up to 100:1. Some of the key reasons of using this broker include extremely tight spreads and its own revolutionary web-based trading platform. For example, Capital.com charges a spread of just 1.3 pips for the GBP/USD and 0.8 pips for the EUR/USD.
Another advantage of capital.com is its in-house trading platform and the range of tools and features it provides. The Capital.com platform is available on a web browser and as a trading app and is the world's first-ever trading platform that uses artificial intelligence technology to help users get trading ideas. Additionally, Capital.com supports the MT4 that is most suited for experienced traders.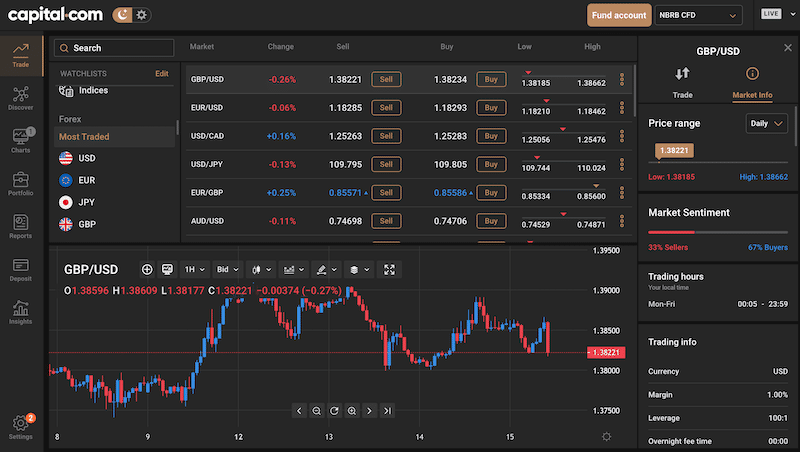 Finally, this broker is regulated by top agencies including the FCA in the UK and CySEC in Europe. To get started Capital.com requires a low minimum deposit of just 20 EUR/USD/GBP.
Pros:
A range of 138 FX currency pairs
Leverage of up to 30:1
Uses AI to help traders get trading ideas
A low minimum deposit requirement of $20
Excellenet trading platform
Supports MT4
Regulated by the FCA and CySEC
Cons:
71.2% of retail investor accounts lose money when spread betting and/or trading CFDs with this provider.
4. Libertex – Best Forex Broker for Scalp Trading That Supports the MetaTrader4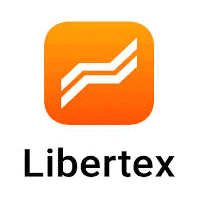 Founded in 1997, Libretex is one of the oldest and most trusted forex brokers for forex scalping in the market that supports 51 FX currency pairs with a leverage ratio of 30:1. For scalp traders, it is an ideal platform as it offers users to trade with zero spreads, meaning you can buy and sell the asset instantly at the same price. Further, if you are a professional trader, Libertex allows you to trade with a leverage ratio of 1000:1, which is clearly among the highest in the industry.
When it comes to trading platforms, Libertex offers three options – its own web-based platform and the MetaTrader 4 and 5. While the MT4 and MT5 are great options, Libertex's web-based and mobile app platform is also an excellent choice and comes with a range of tools including market sentiment, free signals services, and a built-in news feed.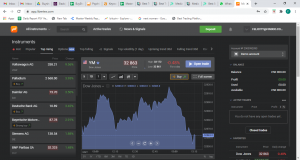 But the main reason why Liberetex is such a popular platform for scalping trading is that it has zero spreads on all of the available account types and on all instruments. This means that you simply need to pay a small commission of around 0.006% per trade when you reach a certain volume, which is ideal trading cost for scalp traders.
Pros:
Low fixed trading commissions instead of variable spreads
Supports MetaTrader 4 and 5
A high leverage of up to 1000:1 for professional traders
Minimum $10 deposit
Regulated by CySEC
Cons:
The web-based platform is not ideal for high speed scalping trading
83% of retail investor accounts lose money when trading CFDs with this provider.
5. AvaTrade – Best High-Leverage Scalping Forex Broker 

AvaTrade might be the ideal platform for you if you are an experienced trader that is looking for advanced trading tools and access to FX vanilla options. This broker supports a wide range of platforms, including the MetaTrader4 and the MetaTrader5. Additionally, it is one of the best scalping forex brokers for forex scalping that supports automated trading tools such as the DupliTrade, ZuluTrade, and AvaSocial.
Best of all, AvaTrade offers a leverage ratio of 400:1 on currency pairs and extremely tight fixed spreads (0.9 for the EUR/USD, and 1.6 for the GBP/USD). And, most importantly, AvaTrade is one of the best CFD brokers in the market that offers vanilla FX options on over 40 currency pairs.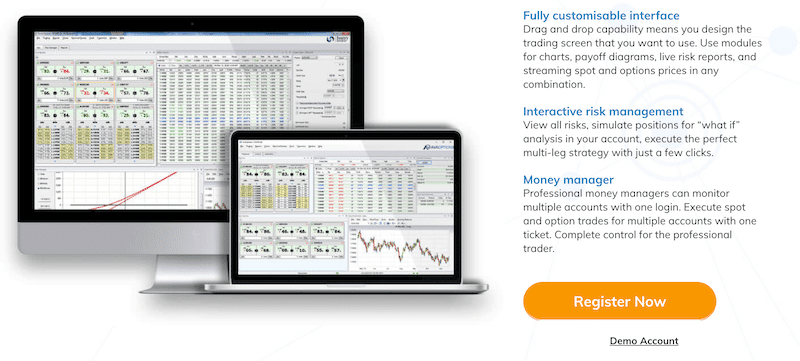 Pros:
Regulated in 6 different jurisdictions
Supports FX vanilla options, including a professional desktop platform for FX options
Tight spreads and low fees
Supports a wide range of trading platforms – MT4, MT5, AvaOptions, AvaTradeGo, etc
Minimum deposit of just $100
Leverage of up to 400:1
Cons:
The range of assets is limited when compared to other brokers
71% of retail investor accounts lose money when trading CFDs with this provider
Best Scalping Forex Brokers Comparison
To make you make the best choice, below you'll find a forex scalping brokers comparison table with the most essential information you need to take into account before choosing a trading platform.
| | | | | | |
| --- | --- | --- | --- | --- | --- |
| | eToro | VantageFX | Capital.com | Libertex | AvaTrade |
| Type of Broker | Market Maker | ECN | Market Maker | Market Maker | Market Maker |
| Scalping Tools | Social trading platform – CopyTrade tool | High leverage of 500:1, lightning-fast execution, free forex signals | Huge range of 138 FX currency pairs, AI trading platform | High leverage of 1000:1 for professional traders | High leverage of 400:1, FX vanilla options |
| GBP/USD Spread | 2 | 0 | 1.3 | 0 (0.006%) | 1.6 |
| Number of FX Currency Pairs | 45 | 44 | 138 | 51 | 55 |
What is Scalping?
In simple terms, scalping is a trading strategy that specializes in making profits from minor price changes over short trading timeframes. As such, a scalping trader typically makes a large number of small-profit trades instead of long-term trades, and therefore, limits the risk of loss by using a methodological trading framework. Most scalping traders that trade FX currency pairs use a timeframe of around 1 to 15 minutes, though some scalp traders even trade in timeframes of seconds.
Top Scalping Strategies
In general, there are many scalping trading strategies you can use so it is best for you to consider the options and decide which of these strategies you will use in your trading journey. Below, we show you some of the most common scalping trading strategies being used by traders:
1 Minute Scalping Trading Strategy
This is one of the most popular and easy-to-implement scalping trading strategies. As the name implies, this strategy involves opening a large number of positions in one trading day, and close positions within a maximum period of 1 minute.
RSI Scalping Forex Trading Strategy
The Relative Strength Index (RSI) is a technical indicator that helps traders identify overextended prices. Simply put, when the RSI is above 70, the asset you trade on is overbought and vice versa when the RSI shows 30. Generally, there are different versions for using an RSI for scalping. For example, many traders that use technical analysis indicators enter a buying position when the RSI reaches 30 or a short period position when it is on 70.
Bid and Ask Market Making
This is one of the most difficult methods to apply but also one of the most effective scalping strategies you can use. With the market-making scalping strategy, a trader basically places an order on the bid and the ask sides at the same time, trying to make a profit by earning the spread of the buy and sell quote. In order to apply this strategy, you need to use an ECN/STP forex broker that gives you access to a level 2 order book and zero spreads (from our research, VantageFX is the best option).
How to Choose the Right Scalping Broker for You
As previously mentioned, deciding on which platform you'll be trading is an important decision that you need to make and there are some crucial factors you need to consider before you choose a scalping forex broker. To help you ask the right questions in the process, below we outline some of the most important factors to consider when choosing a scalping forex broker.
Type of Broker
One of the most important factors you need to consider is the type of market execution the broker offers – market maker or ECN/STP. There are pros and cons for each type of execution so you should know the difference between the two types before you start trading on a certain platform. On the one hand, market maker brokers do not charge any fixed trading fees and ensure the trader always gets an execution regardless of the trading conditions. On the other hand, ECN brokers are more transparent and provide a trading environment that gives a sense of market with level 2 order book and access to top liquidity providers.
Execution Speed
Another crucial factor to consider is the execution speed the broker provides. In general, market execution refers to the speed at which the orders you place are executed. For scalp traders that usually place hundreds of orders per day, the execution speed might be an extremely important factor.
Leverage Ratio
Clearly, a high leverage ratio is an essential tool for scalping trading as this trading strategy involves trying to make a profit from small changes in a certain financial asset. It is, therefore, no wonder that all scalpers use high leverage forex brokers to generate high returns from minor price movements. And, while in most cases a high leverage ratio is a double edge sword, in scalping trading it is actually a necessity.
Trading Tools and Features
Finally, it's also important to make sure that the platform you choose to scalp trade has a strong trading platform and range of trading tools and features. Some of the best scalping forex brokers will give you access to an advanced charting package with lots of technical indicators, social trading tools, automated trading plugins, high leverage ratio, forex signals service, and more.
How to Get Started with a Scalping Broker
If you are ready to start trading the forex market using a scalping trading strategy, we are now going the show you how to open an account and place your first trade with eToro.
Step 1: Open an Account
The first you need to do is to open an eToro account – head over to the broker's website and click on the 'Join Now' button on the right top corner of the homepage. You'll then see a registration form where you simply need to enter your name, email address and create a password.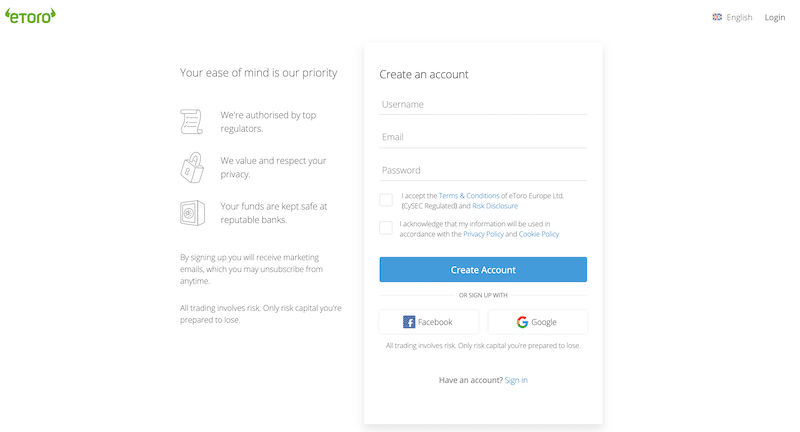 Step 2: Verify Your Identity
In the next step, you are required to submit more personal details and verify your identity. This is because eToro is heavily regulated and must comply with regulators' requirements. As a result, once you have completed the registration form, you'll get an email from eToro that grants you access to the trading dashboard. From there, you need to click on the 'Pending Verification' button and upload a copy of your driver's license or passport and a copy of a recent utility bill or bank statement.
Step 3: Deposit Funds
Once your account is fully approved, you'll be able to add funds to your new account. In general, eToro maintains a minimum deposit requirement of $200 that can be funded using one of the following payment methods – credit and debit card, bank wire transfer, PayPal, Neteller, and Skrill.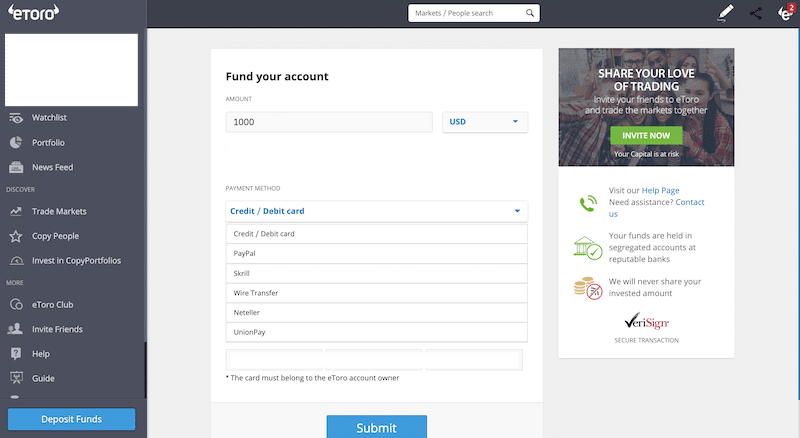 Step 4: Demo Account
Scalping trading requires a disciplined approach from the trader and a trading plan that is successful over the longer term. As such, it is advisable that you use a demo account before you risk real money in order to find the currency pair you want to focus on, the best hours during the trading day, the best scalping timeframes, and the number of trades you want to make per day. Luckily, eToro is one of the few scalping forex brokers for forex scalping that provides an unlimited demo account to test your trading strategies.
Step 5: Start Scalping Trading
Now that your account is approved and funded and you have a scalping trading strategy, you can start trading the markets. On eToro's platform, you need to find the currency pair you want to trade on by typing in the symbol in the search bar (for this demonstration, we use EUR/USD).

Once you click on the instrument that appears in the drop-down menu, you'll be channeled to the chosen instrument page. From this page, you can analyze the asset by using an interactive chart, news feed, and stats. Then, whenever you want to place an order, all you need to do is to click on the 'Trade' button, insert the size of the position and click on the Open Trade button.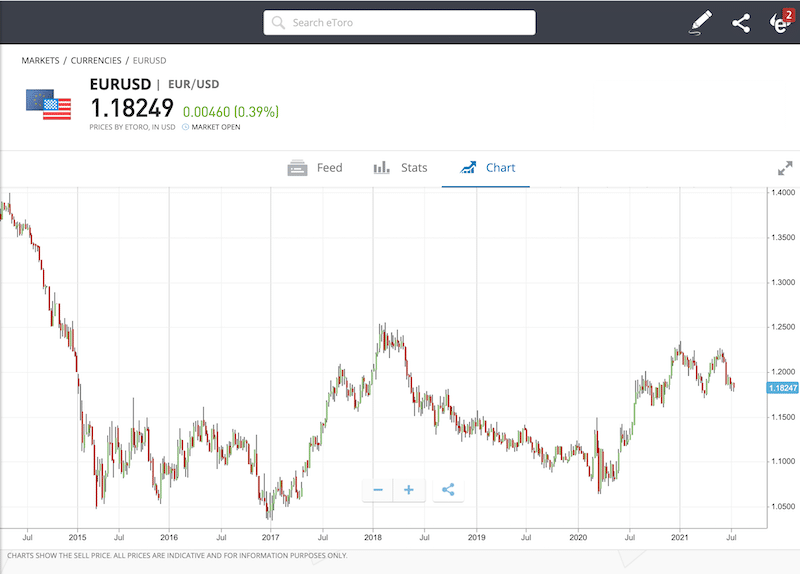 eToro – Overall Best Scalping Forex Broker
To sum up, scalping is definitely one of the most interesting forex day trading strategies and also one of the most exciting ways to trade the markets. With scalping, you don't really have a direction to the foreign exchange market or to any certain currency pair. Instead, you need to have a trading plan and a lot of self-control and discipline.
To start scalping trading, the first thing you need to do is to find an online trading platform that is suitable for this type of trading style. While we do recommend each of the brokers on our list – eToro seems to be the best scalping forex broker in the industry.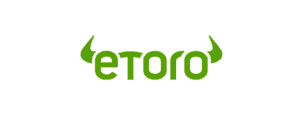 67% of retail investor accounts lose money when trading CFDs with this provider.
FAQs
How do you scalp trade the forex market?
Is scalping a risky day trading strategy?
How much money do you need to start scalping?
What is the best time to scalp trade the forex market?
Which is the best forex broker for scalping?