U.S. CB Consumer Confidence, Pending Home Sales and of course American Non-Farm Payrolls are among the highlights of this week. Here is an outlook for the major market movers.
Sales of new single-family homes plunged 16.9 % to a seasonally adjusted 250,000 the lowest since records began in 1963, after a 301,000 gain in January. Economists do not fear of another contraction period for the housing sector but rather a continued recovery claiming February's low reading came as a result of bad weather and foreclosures that lower prices of previously owned houses. Will the housing sector continue to recover or sink once more?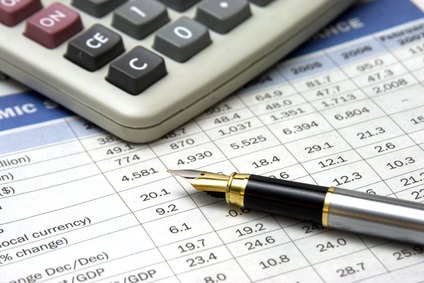 US Pending Home Sales: Monday, 14:00. The number of Americans buying previously owned homes dropped 2.8% in January indicating difficulty in the sector at the beginning of 2011. This followed 3.2% decrease in the prior month which was initially reported as a gain. Economists predicted 2.2% drop. A rise of 0.5% is expected now.
US CB Consumer Confidence: Tuesday, 14:00. U.S. consumer confidence increased to 70.4 in February more-than-expected reaching the highest level in three years. This reading followed 64.8 in January. Analysts had expected the index to rise to 65.1 in February. This report signals a positive trend in consumer's confidence concerning the economy and their income prospects. A drop to 64.9 is forecasted.
US ADP Non-Farm Employment Change: Wednesday, 12:15. U.S. private sector employers increased the number of jobs by 217,000 more than 178,000 expected followed by 187,000 in the prior month. This is an encouraging reading for the labor market. A small decrease to 212,000 new jobs is expected now.
Canadian GDP: Thursday, 12:30. Canada's economy gained pace expanding 0.5% above the 0.3% expected and following 0.4% gain in the previous quarter. Manufacturing and services sector gains contributed to growth. This is another step in the right direction for the Canadian economy. GDP growth is expected to remain 0.5%.
US Unemployment Claims: Thursday, 12:30. Initial Jobless Claims dropped more than expected last week to 382,000 from the previous week's revised 387,000. This downward trend is encouraging news for the labor market. The number of Americans filing for their second week of benefits or more dropped 2,000 to 3,721,000. Another decrease in the number of initial Jobless Claims to 379,000 is forecasted.
US Non-Farm Employment Change: Friday, 12:30. Nonfarm  payrolls one of the most important indicator of the labor market, increased by  192,000  on February, while January ´s reading was revised upward to 63,000 from 36,000. This favorable score helped lower unemployment rate to 8.9% from a prior 9.0% and suggests that businesses will shift into a more aggressively hiring mode and boost economic recovery.A small decrease to 191,000 is predicted.
Us Unemployment Rate: Friday, 12:30. Unemployment rate is at the lowest point since April 2009 with 8.9%. It has been falling for three months, down from 9.8 percent in November, marking the sharpest three-month decline since 1983. This signals the larger economy is gaining momentum. Unemployment rate is likely to remain 8.9%.
US ISM Manufacturing PMI: Friday, 14:00. The manufacturing  sector  expanded in February for the 19th consecutive month reaching 61.4 from 60.8 in the previous month. Analysts expected a rise to 60.9. New orders and production, with strong export continue to lift the composite index (PMI). A slight drop to 61.3 is expected now.
*All times are GMT.
Further reading: