A busy schedule awaits Forex traders this week with the Euro-Zone German ZEW Economic Sentiment, American TIC Long-Term Purchases, British and American employment data and many more influential events. Here is an outlook on the major market-movers this week.
The U.S. Federal Reserve's $600 billion bond-buying program is likely to continue in light of recent data indicating that the battered U.S. economy is slowly recovering. Atlanta Federal Reserve Bank President Dennis Lockhart claims that QE2 had a positive role in this recovery and purchases should proceed as planned. Will we see a robust recovery in the US market this year?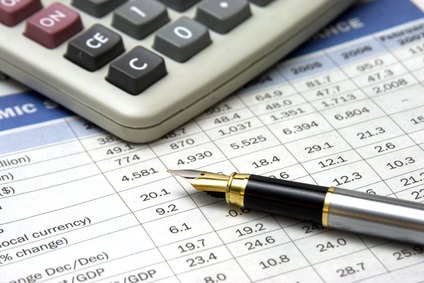 Britain Inflation Report: Tuesday, 9:30.   The UK annual inflation rate rose 3.3% in November from 3.2% in October thanks to a price rise in food, clothing and furniture. Due to the VAT increase CPI is expected to hit 4% in 2011. Inflation rate is expected to remain 3.3% this month.
Euro-Zone German ZEW Economic Sentiment: Tuesday, 10:00. German economic sentiment rose to 4.3 in December more-than the 3.8 rise expected. This is the second consecutive rise indicating optimism among investors and analysts owing to a rise in export and domestic demand as well as positive labor market conditions. Further improvement is expected this month with a 5.9 reading.
Canada Rate Decision: Tuesday, 14:00. The Bank of Canada maintained its target for the overnight rate at 1% claiming the recovery in Canada is proceeding at a moderate pace though exports were weaker than expected and continued to weigh on growth. The Current overnight rate provides monetary stimulus to the market and may raise inflation rate target to 2%.   The rate is expected to remain 1%.
US TIC Long-Term Purchases: Tuesday, 14:00. U.S. Treasury International Capital purchases representing the balance of domestic and foreign investment, plunged unexpectedly to USD 27.6 billion in October after USD 77.2 billion in September. Analysts had expected purchases of long-term securities to increase to USD 82.3 billion in October. A rise to USD 46.7 billion is predicted now.
Britain, Employment data: Wednesday, 9:30. The number of people claiming unemployment benefits in the U.K. fell 1,200 in November after a drop of 5,200 in October. Analysts had expected the claimant count to fall by 3,000 in November. However, the total is still well above its pre-recession level of 5,086 in November 2008. Further improvement is expected with a decrease of 1,400 in the number of unemployed.
US Building Permits: Wednesday, 13:30. The number  of building permits issued in the U.S. in November fell 4.0% to 530.000 down from 0.55 million in October after 570.000 was expected while housing starts rose more-than-expected to a seasonally adjusted 0.56 million, after falling to 0.53 million in October. A climb to 0.56 million is expected this month.

US Unemployment Claims: Thursday, 13:30. The number of Americans filing first-time claims for unemployment surged last week to the highest level since October following the holidays. Unemployment Claims increased by 35,000 to 445,000 while economists expected 410,000. U.S. added fewer jobs than forecasted in December, showing the labor market is still struggling with slow economic growth.  Following the big climb last week a smaller number of 426,000 is predicted now.
Canada BOC Monetary Policy Report: Thursday, 14:30. The Bank of Canada maintained its benchmark interest rate steady at 1.0 % stating in its  Monetary  Policy  Report  that there was still considerable  monetary  stimulus in place.  The BOC Press Conference scheduled at 15:15 will shed more light on further monetary policy.
US Existing Home Sales: Thursday, 15:00. Existing homes Sales rose to a 4.68 million annual rate in November 5.6 % better than in the prior month but slightly lower than the 4.75 million forecasted. Economists predict sales would rise since previous decreases in prices and mortgage rates have made houses more affordable, stimulating demand after the end of a government tax credit caused the industry to slump. A rise to 4.92 million is forecasted.
American Philly Fed Manufacturing Index: Thursday, 15:00. Factory activity growth in the U.S. rose to 24.3 in December after 22.5 in the month before. This is considered the highest reading since April 2005. Economists had expected a reading of just 15.0. The survey covers factories in eastern Pennsylvania, southern New Jersey and Delaware and perceived as the first monthly indicator of U.S. manufacturing leading up to the national report by the Institute for Supply Management, which is next due in January. A small decrease to 22.3 is expected now.
* All times are GMT.
Further reading: