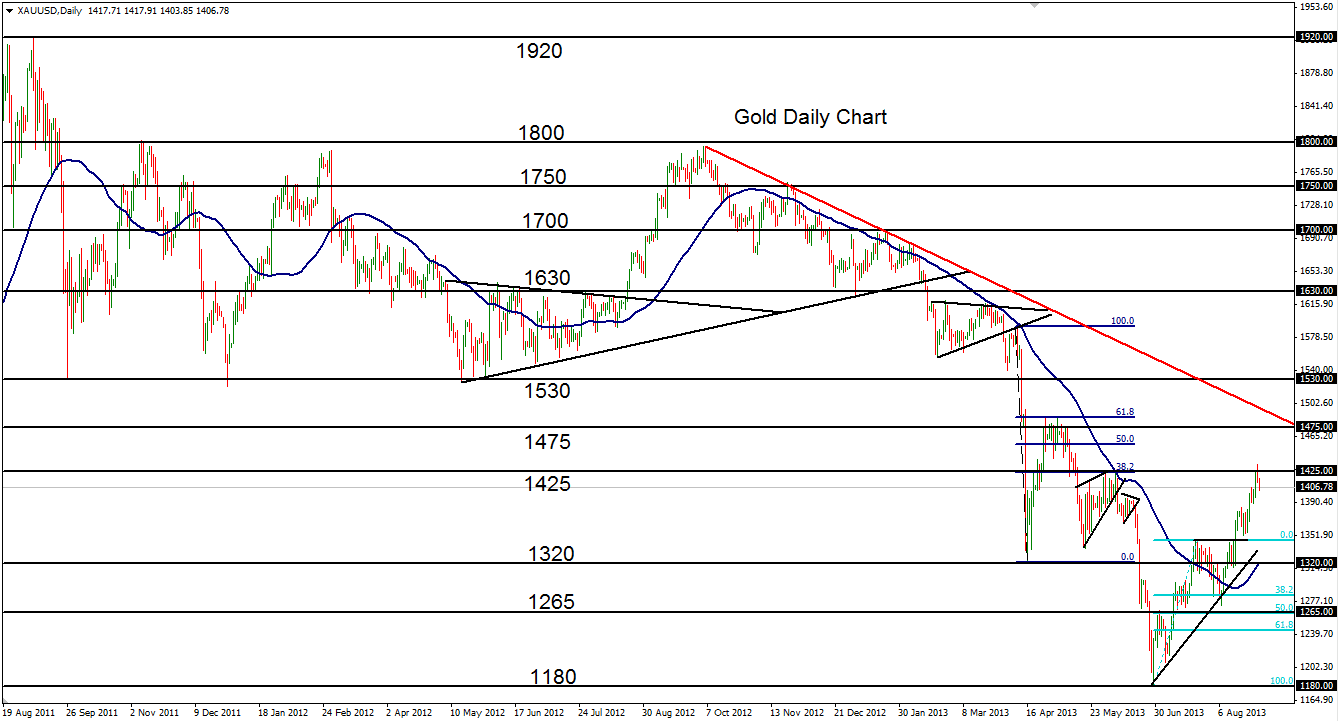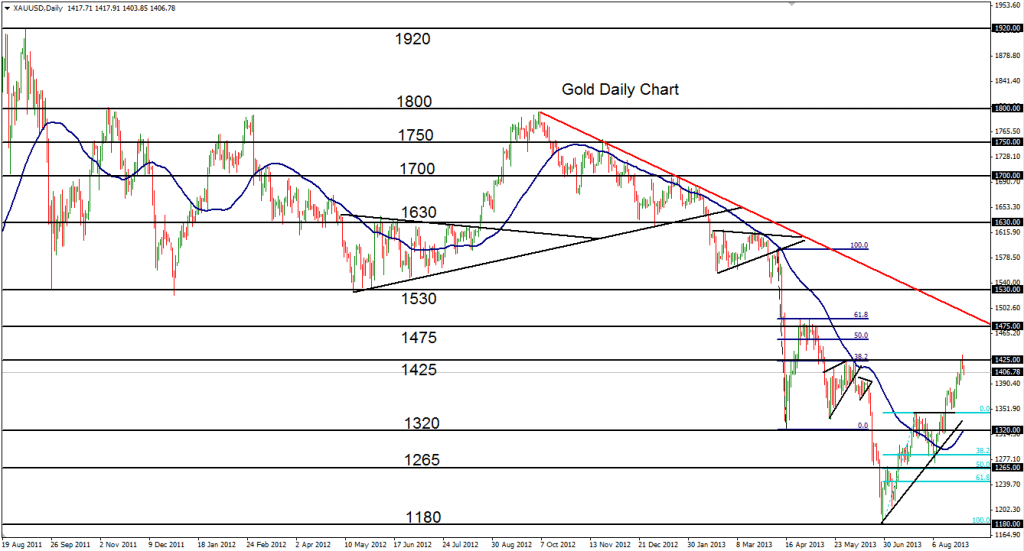 August 29, 2013 – Gold (daily chart) has backed off of major resistance around the 1425 area after advancing to breach that level slightly yesterday. This pullback from resistance occurs after a sharp bullish run of the past week has extended the recent two-month recovery from gold's late-June depths around 1180. Despite the current slight retreat from 1425-area resistance, bullish momentum on the two-month uptrend still remains substantial. With tentative support within this steep uptrend now residing around the 1385 price region, a re-break above 1425 could then target further upside resistance objectives around 1475 and then 1530, a major historical support/resistance level.
James Chen, CMT
Chief Technical Strategist
City Index Group
Forex trading involves a substantial risk of loss and is not suitable for all investors. This information is being provided only for general market commentary and does not constitute investment trading advice. These materials are not intended as an offer or solicitation with respect to the purchase or sale of any financial instrument and should not be used as the basis for any investment decision.