The market keeps trading lower since last week, Thursday to be more precise when the S&P500 turned nice lower from around 1360 at 61.8% Fibo resistance.
Notice that prices broke through the channel support line and successfully closed below it.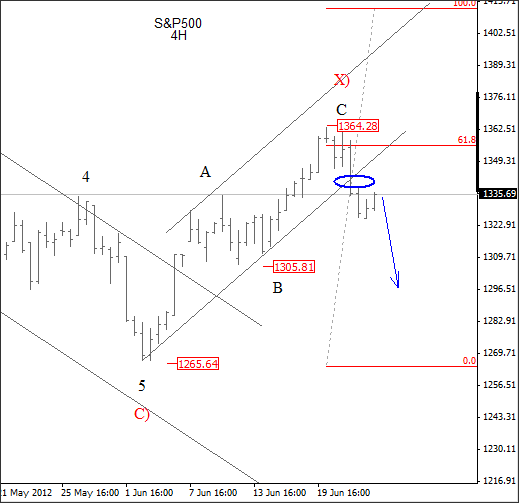 Guest post by Gregor Horvat
This is a bearish signal for this week, which means that USD and JPY should rally against other currencies. We are also keeping a very close eye on TLT, which is the ETF for US bonds, so when this market will find the bid, yields will fall which is bearish for stocks.
TLT is clearly in wave four, maybe already finished, so gains expected.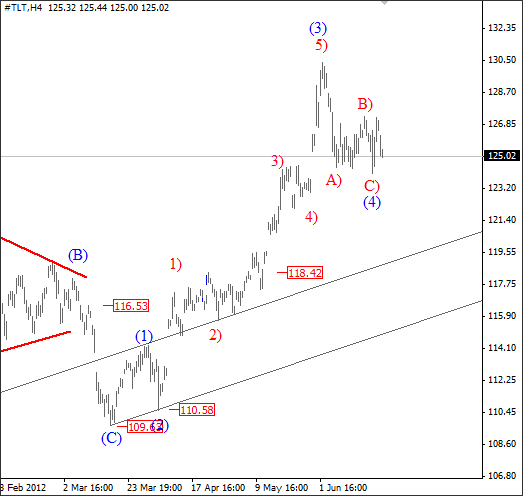 And finally, here is dollar index, also showing a nice bullish trend-line break that should cause more buying in this week back towards high from early June.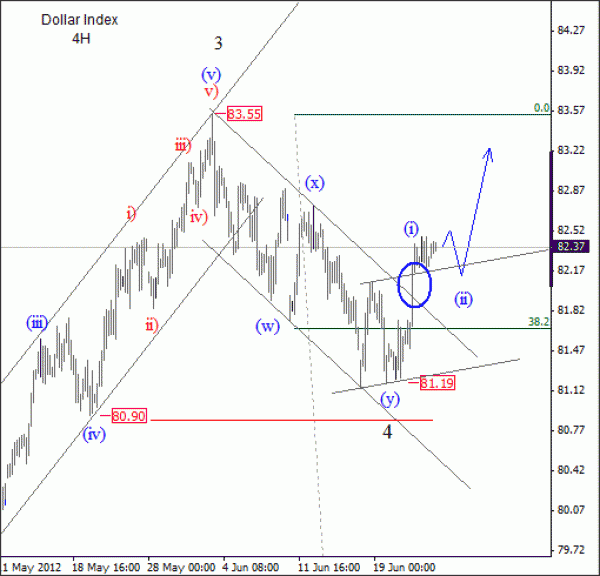 So based on three charts above, traders should be interested in Long USD or even JPY positions in this week.
Do you want more analysis similar to those!? Then subscribe now and take advantage of 2 for 1 offer.