Silver prices drop for a considerable discount for the committed bulls.
Silver could be an attractive buy on dips, according to analysts at TD securities.
Is the dollar really on the road to a full to recovery,? Fundamentals say no.
Precious metal prices fell sharply as investors took profits amid a rally in bond yields.
Update: XAG/USD is attempting recovery, trading around $26 but still off the peak of $30. The dust is settling after the US completed a successful bond auction. America's return on debt has stabilized, allowing silver and other metals to find a fresh balance between supply and demand. More: Silver Price Analysis: XAG/USD remains trapped in a pennant, awaits range breakout
US treasuries and European bond yields climbed, cutting into negative real yields that have been driving investor demand in the precious metals.
The price of silver now stands between $24.75 and $25.93, well below the $29.88 recent highs.
The trigger on the day was the stronger than expected rise in product prices in the US and a heavily invested market squeezed out the weak hands first and then unnerved the more committed bulls entirely.
US 2-year treasury yields rose from 0.13% to 0.16%, the 10-year yield from 0.58% to 0.66% – a one-month high as investors prepared for a flood of issuance, before slipping to 0.64%.
Real rates have also broken out of the downtrend channel which had prevailed since June — the macro themes that have supported gold length over the past few months are ebbing.
There have been signs that the retail frenzy is slowing, which adds some vulnerability for the bulls.
It is also with noting that gold-backed exchange-traded funds saw their first back to back days of outflows since June, with the SPDR Gold ETF recording its biggest day of outflows since March.
However, as analysts at TD Securities argue,
considering silver's clean positioning slate, strong investment flows and robust industrial demand, combined with a microstructure that creates a disincentive for silver bullion traders to sell, buying silver on a pullback is an attractive opportunity.
Dollar on the comeback?
Meanwhile, the US dollar has been staging a recovery.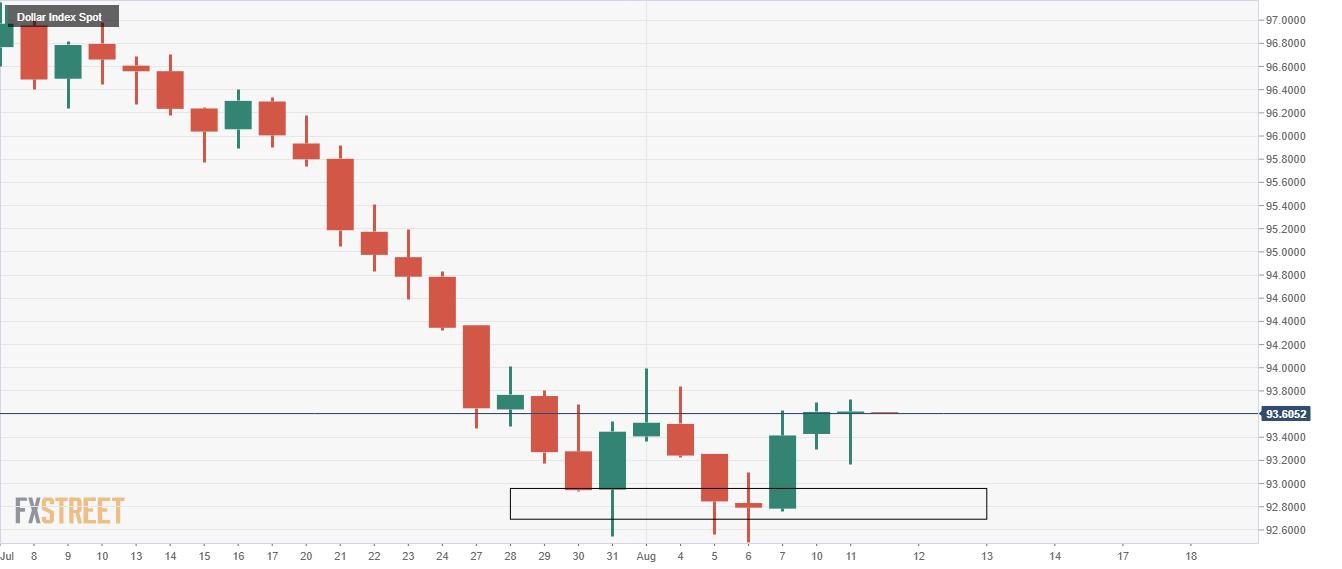 However, a moderate rise in real yields is hardly the basis for a full-blown resurgence in the dollar.
When considering that lower real rates are the central bank lever to support their recovery and compensate for supply, it's a theme that is not going to vanish anytime soon.
Instead, it can be expected to see lower yields, more QE and dovish central bankers for the foreseeable future.
As for the argument that the trade war demand for the greenback is coming back onto the playbook, White House economic advisor Kudlow said China was fulfilling its trade deal commitments on agricultural purchases.
This is an encouraging tone ahead of the formal high-level review due Saturday.
Get the 5 most predictable currency pairs