XLM is trading 4.24% higher on another good day for cryptos.
XLM/USD is now headed toward a key level and if it breaks the sky is the limit.
XLM/USD Daily Chart
Stellar is looking up on Friday trading over 4% higher.
The XLM/USD pair is now headed to an important resistance zone at 0.08990.
This would be an important break out as the next resistance is much higher up.
If the level fails to breaks, then 0.0650 could be the next support although it's pretty far out.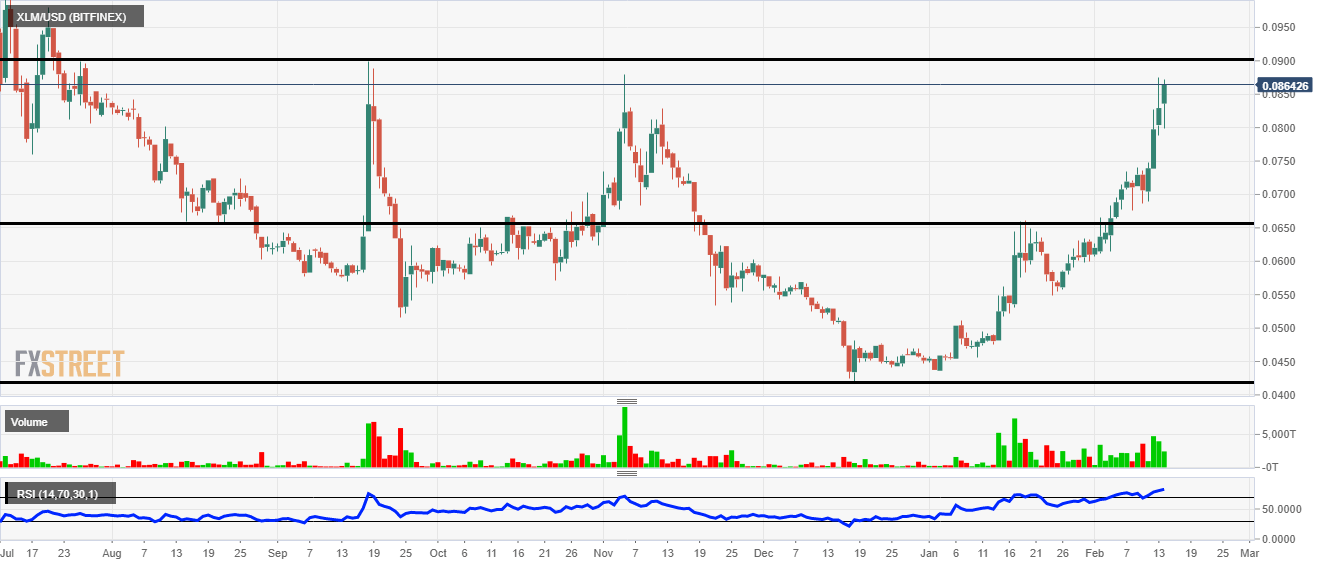 Get the 5 most predictable currency pairs