USD/JPY trades just flat as the pair stalls on Tuesday.
The price has not hit a strong level on the hourly chart.
USD/JPY 1-hour chart
This currency pair can be tedious sometimes. Today is one of those days for USD/JPY where it has traded within a tight range only 28 pips. Also since 9 am (London Time) the pair has not broken out of its range. This could be due to the fact that the risk theme is on a knife-edge today. There has been no real news on the fiscal stimulus front and the stock markets remain very mixed.
Looking at the chart itself, the price is in an uptrend on the hourly chart making higher highs and higher lows. Only in the last wave has the price made a lower high but the previous wave low is still intact. 
On the downside, there are some key support level to keep an eye on. The blue level at 105.40 has been used to good effect in the past and beyond that, the black upward sloping trendline could be next. Lastly, the area marked in green just below 105 looks firm too as it has had three meaningful touches. 
Like the price, the indicators have flatlined. The trend on the daily charts is down. If the downtrend is to continue this could be a good area for the bears to step back in. The election is a big risk in this pair and in general in the dollar. Watch out for polling results as this could have and effect on the pair over the coming sessions. If Trump also talks about the stimulus deal before the election this could also impact the pair.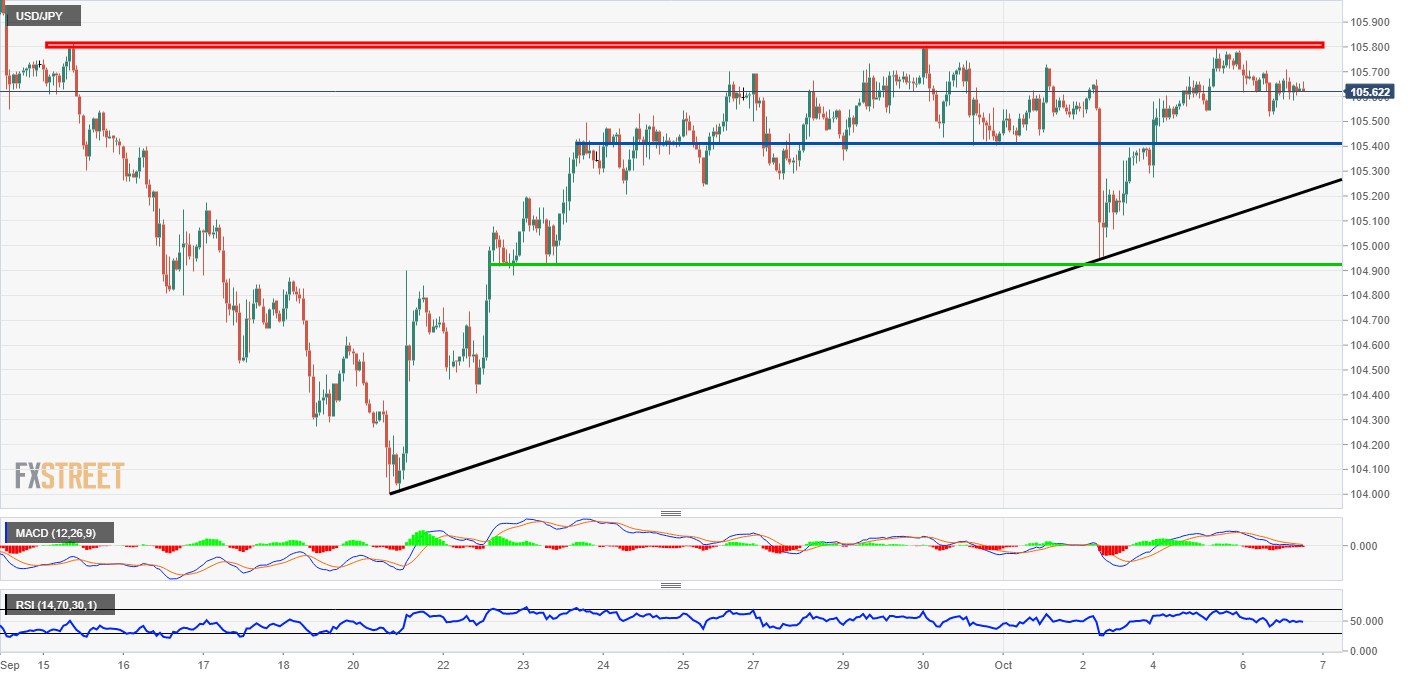 Additional levels