The dollar performed well this week, as USD/CHF  rose 150 pips, closing at 0.9160.  The upcoming week is  very quiet, with  only one release  this week. Here is an outlook for the Swiss events, and an updated technical analysis for USD/CHF.
The  dollar strengthened  U.S. Initial Jobless Claims posted a strong showing – the best in almost four years. Also, investors were snapping up the greenback on concerns that the European debt crisis is spreading to Spain, Portugal and Italy.
Updates: As expected, the Unemployment Rate came in at 3.1%. USD. This marks the only economic indicator scheduled for release this week. USD/CHF is trading just shy of the 0.92 level, at 0.9198. Tagging along with the Euro, the  Swiss  franc  gained against the dollar, as  USD/CHF dropped to 0.9143.  This represented a one week-high for the swissie against the greenback. USD/CHF continues to trade in a narrow range, trading at 0.9150.
USD/CHF daily graph with support and resistance lines on it. Click to enlarge: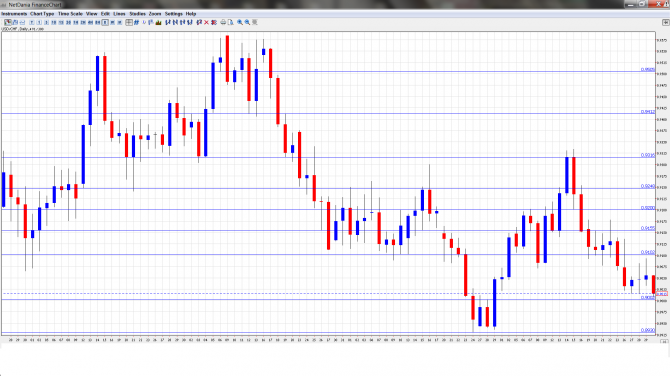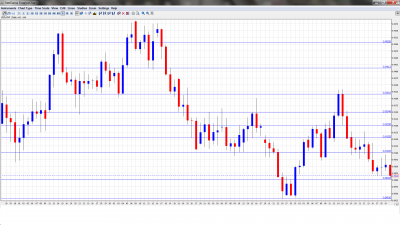 Unemployment Rate: Tuesday, 5:45. The Swiss unemployment rate tends to be very stable, and has  held steady  at a level of 3.1% since January. The forecast for the April reading is unchanged.
*All times are GMT
USD/CHF Technical Analysis
USD/CHF opened at 0.9013, and dropped to a low of 0.9004, as the line of 0.9002 (discussed last week), held firm.  The pair then  breached the 0.92 level, climbing to a high of 0.9222, before retracting  and closing the week at 0.9162.
Technical lines from top to bottom:
We start with resistance at 0.9510, which was last tested in January. Below, is the resistance line of 0.9412. Next is 0.9317, which  was tested in mid-March but continues to provide  strong resistance to USD/CHF. This is followed by resistance at 0.9250.
Close by, 0.9204  was   briefly breached this week as the dollar showed some strength and the pair moved upwards. Next, the line of 0.9156 is providing weak support to the pair, and could be tested if the pair moves downwards,  as US/CHD closed the week just above this line, at 0.9162.  
This is followed by support at the round figure of 0.91. This important line has been tested in both directions over the past several weeks, and is now acting in support role.
Next, there is support at 0.9002, as this  line held firm this week. This is followed by 0.8924. Below is 0.8850, which has acted in a strong support role since last November. Next is the line of 0.8768, which USD/CHF last tested in  November 2011.  
This is followed by support at 0.8710. This line has served as strong  support  since October of last year. The final line for now is 0.8621, which has served in a support role dating back to September 2011.
I am  bullish on USD/CHF.
The dollar finally broke out and showed some strength against the Swiss franc. With the US economy producing much better numbers than its Swiss counterpart, and investors wary about the debt crisis affecting the eurozone, the pair has more room to move upwards.
Further reading: