Since the last update (published here), Usd/Chf moved into a range for a few days, before pair reversed back down 0.9200 support, which was tested this morning. Looking at the upadted chart, we can see a nice clear triangle completed around 0.9350 region.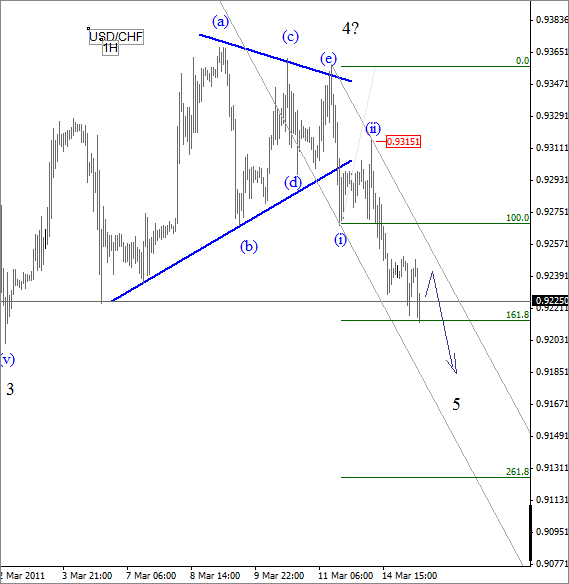 Guest post by Gregor Horvat
We know that triangles unfold just prior to the final move in the larger pattern and as such, pair must be trading in wave 5 now, which however appears incomplete as we need five sub-waves within this leg. With lower stocks, traders are looking for safe haven investments, which as we know are both, US dollar and Swiss franc. After-all we favor a stronger Swiss because of much better employment situation in Switzerland compared to the US. Unemployment in Switzerland is 3.4% while its almost 9% in the States.
If you need more Elliott Wave forecast, then please visit our website and check Video Tour of Our Products  here or follow us ontwitter.