Another recovery failed for the Aussie and it eventually reversed its move. AUD/USD fell from the highs of 0.8760 once again  and this time it got very close to the cycle low of 0.8658 seen in February and touched a low of 0.8662.
This is certainly a double bottom as the daily chart shows.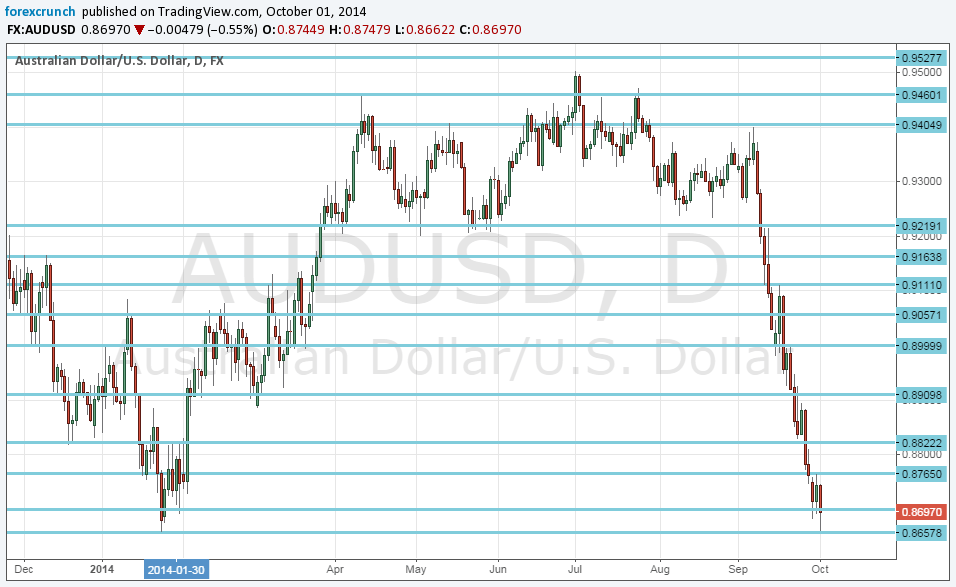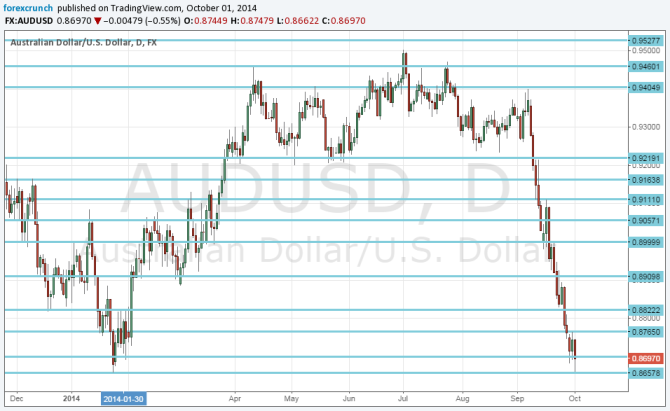 From creating the double bottom, the pair bounced back quite nicely but couldn't  return back to the top of the range.
Weak resistance appears at 0.87, which is a round number, and stronger resistance awaits at 0.8760, a line the pair has risen to several times so far.
Below the double bottom of 0.8660, we have significant support only at 0.8570. Further  resistance awaits at 0.8820 and 0.8910, followed by 0.90.
Also around 0.90, we had a clear struggle, with a few false breaks before the big breakdown came along. Are we going to see a struggle also around this 0.8660 line?
And if it's broken, how low will the Aussie go? Nouriel Roubini, aka "Dr. Doom", sees AUD/USD fall to 0.75. That's a long way down.
The background for the move was a poor retail sales figure form Australia. The month of August saw volumes increase by only 0.1%, weaker than 0.4% expected.
There are also growing concerns about the housing market in Australia. The Reserve Bank of Australia is thinking about introducing macro-prudential tools to curb a potential bubble in Australian housing. Using the more obvious tool or rate hikes could push the currency higher at a time it  needs a weaker one.
Chinese manufacturing PMI stood on 51.1 in September, exactly as  predicted. This is the official figure  from the Chinese authorities. The  independent HSBC/Markit figure stands at 50.2 points. This was the background for the fall earlier in the week.
Here is another look at this fall, via the 30 minute chart: