Best Forex Robots 2021
Trading the forex market can be tricky – with so many things to consider, becoming profitable is challenging for many traders. However, forex robots are one tool you can use to take your trading to the next level in a completely automated fashion.
In this guide, we'll discuss the Top Forex Robots with Provable Results 2021,  covering some of the best options available on the market and showing you how to download and install one so that you can begin trading effectively today.
Regulated Forex Robots Providers
Are you looking for the top forex signal providers? Look no further – the forex signals services below are some of the top options available on the market today. In the following section, we'll explore each of these forex signals providers in detail, helping you choose the best option for you.
1. eToro
eToro is not strictly speaking a forex robot. However, it provides a trade copying service that works in a similar way. Users on the platform can sign up and follow 'Pro Traders' to mimic their trades automatically.
eToro is regulated by the FCA and CySEC and has over 20m users.
eToro fees:
| | |
| --- | --- |
| Fee | Amount |
| Stock trading fee | Free |
| Forex trading fee | Spread, 2.1 pips for GBP/USD |
| Crypto trading fee | Spread, 0.75% for Bitcoin |
| Inactivity fee | $10 a month after one year |
| Withdrawal fee | $5 |
68% of retail investor accounts lose money when trading CFDs with this provider. 
What is a Forex Robot?
A forex robot is a specialised piece of software that will automatically trade the forex market on the user's behalf. These robots have specific rules and algorithms embedded into their service that will identify opportunities and place trades according to the particular strategy it employs. All of these tasks are done automatically and require no manual input from the trader.
Forex robots tend to be installed on MT4 or MT5 and link with your broker account, thereby allowing them to automatically place trades without your approval. Furthermore, because these robots are software-based, trades are identified and placed far quicker than a human could do it manually – meaning that opportunities are acted upon speedily. In turn, this can lead to better entry points and more profits.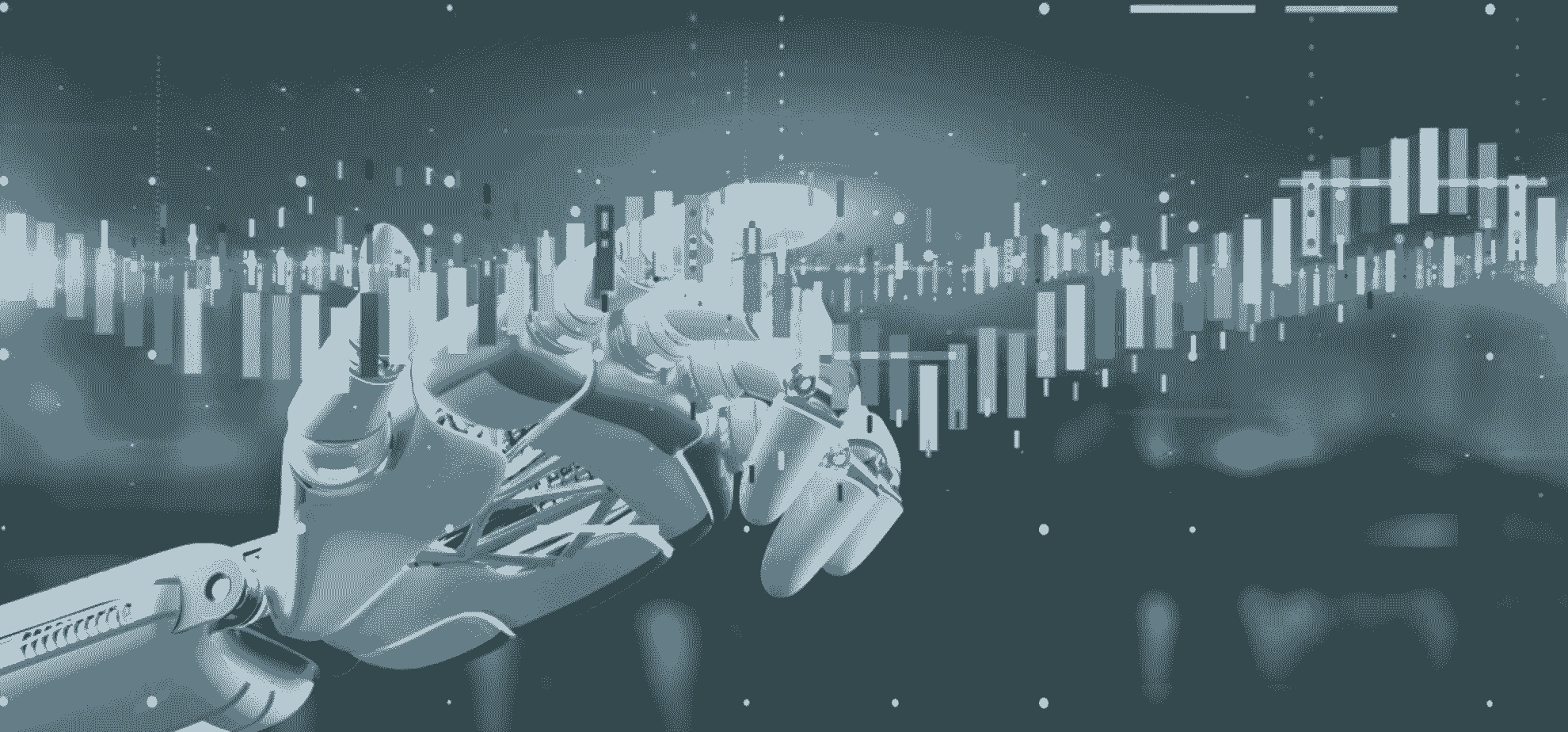 As you can see from the list above, many different forex trading  robots are available on the market. Each of the automated forex trading  robots will have its own strategy, which will have been designed and tested by the people who created the robot. These strategies are primarily based on an 'if/then' rule, which means that 'if' certain conditions are met, 'then' this type of trade will be made.
The best forex robots are typically available through the provider's website and downloaded directly onto your computer. Robots can either have a free or paid version (or both), each with different features and abilities. Many providers will also showcase the robot's win rate on the website to entice people to purchase it.
Due to the points raised above, forex trading robots are popular with traders of all proficiency levels. In addition, forex robots do not sleep (obviously), meaning that they are in operation 24/7, ensuring that potentially lucrative opportunities are not missed. This is one of the major selling points and benefits of using these forex tools.
How do Forex Robots Work?
It's essential to get a grasp of how the best forex robots work before purchasing one. Firstly, forex robots will require access to your trading capital. This is something that is a necessity as the robot will place trades on your behalf. Some people may worry about this aspect, so it's important to do your due diligence and ensure the robot is legit before going ahead.
The most common way to install a forex robot trader is through the trading platforms MT4 or MT5. Usually, this is very easy to do, as most robot providers will have detailed instructions walking you through the install process. Once installed, you'll also need to make sure that your broker account is linked to MT4/MT5 so that the robot can trade on your behalf.
Before letting the robot do its thing, you'll also be able to set up specific parameters which the robot will abide by. These parameters could be things like position size, use of leverage, stop-losses, and so on. It's essential to set these up so that you are only risking what you can afford to lose and that you are protected in the instance that a trade goes wrong.
Once everything is good to go, the robot will be launched and get to work. As mentioned earlier, the best trading robots typically work using an 'if/then' policy. Here is an example to showcase how this may work:
You have a robot that will focus on EUR/USD and activate if the RSI for EUR/USD dips below 30 – this is the 'if' factor.
If the robot notices EUR/USD's RSI drop below 30, it will instantly place a buy order – this is the 'then' factor.
Although the example above is relatively simple, it highlights how a forex robot trader will typically work. Some robots will have much more advanced 'if' policies to determine opportunities, whilst others will have more basic ones – this all depends on which robot you opt for.
How to Tell a Forex Robot is Reliable
Do forex robots really work? No forex trade robot will ever be 100% accurate – there are just too many factors at play in the forex market for that to be the case. However, there are certain things to look out for when choosing the best trading robot for forex that can help you tell whether it is reliable or not. These are listed below:
Win Rate
Understandably, the robot's win rate is an important thing to look out for. This metric refers to the number of times a trade the robot places ends in profit. Many fx trading robot providers will state the robot's win percentage on their website to showcase its effectiveness.

It's essential that you check whether the stated win rate is verified or not. Anyone can state a high win rate on their website, but there's a chance it could be entirely made up. Ideally, the robot provider will have verified results from Myfxbook, as this helps to add credibility to their claims.
Reviews
Another thing to keep an eye out for is reviews and testimonials. The best types of reviews are Trustpilot reviews, as these are verified as real people and are not made up by the robot's provider. Alternatively, some robots will have a dedicated Facebook page where current and former users may comment and add validity to the robot's strategy.
You may also want to search the internet for the best forex robot reviews from reputable online sources. Numerous websites review the best forex robots and cover all of their features in detail – so make sure to read a few different reviews to get a comprehensive overview.
Strategy and Automation
Finally, you might also want to look into the strategy and level of automation that your forex robot employs. For example, some robots may go for higher risk strategies, whilst others are more risk-averse. Double-check which rules your robot abides by and ensure they tally with your investment goals.
Automation level is another thing to look out for. As mentioned, most robots are fully automated, which will mean they require access to your trading capital. However, some providers (such as Learn2Trade) offer a very similar service to what a forex robot will supply – except you do not need to give access to your trading account. Many traders prefer this as it adds an element of safety to the proceedings.
Best Free Forex Robot
Although many of the best forex robots require you to pay for them, there are some free robots that work that are available for traders. Most of the time, these free robots are available on the  MQL5 marketplace, the official marketplace for MetaTrader 4 and 5. This marketplace offers many forex robots (called 'expert advisors') that can be installed into MT4 and MT5 for free.
These forex EA robots work in the same way as the ones you'd download from a provider's website – they installed directly into MT4/MT5 and trade on your behalf.
FAQs
Do forex robots really work?
How do I install a forex robot?
What is the best forex robot?
What's the difference between a forex robot and an EA?