How to Buy Dogecoin – Beginner's Guide
Dogecoin is one of the hottest cryptocurrencies of 2021 – with gains of over 18,000% in the first five months of the year alone.
If you're wondering how to buy Dogecoin from the comfort of your home – this guide will walk you through the process step-by-step. We'll also discuss which brokers to consider in your search to buy Dogecoin in the easiest and cheapest way possible.
How to Buy Dogecoin – Quick Steps
If you're looking at where to buy Dogecoin right now and don't have the time to read our comprehensive guide in full – follow the simple four-step process outlined below. In doing so, we'll show you how to buy Dogecoin in less than 10 minutes!
Open an account with eToro:   eToro is the best broker to buy Dogecoin as you only need to cover the spread. As such, visit eToro online or via your mobile device and open an account.  
Upload ID: In order to bypass eToro's KYC checks, quickly upload a copy of your passport or driver's license.    
Deposit: You can now make a deposit into your eToro. To deposit your funds instantly, opt for a debit/credit card or Paypal.  
Buy Dogecoin: Finally, search for Dogecoin and enter your stake. Confirm the order to buy Dogecoin!
The above transaction was completed on a spread-only basis, meaning that you simply need to cover the gap between the buy and sell price quoted by the markers.    
Step 1 – Choose a Crypto Broker
When thinking about where to buy Dogecoin you will need to choose a suitable broker. Not only should the broker have a strong regulatory standing – but it must offer low fees and your preferred payment method.
Below you will find a selection of the best cryptocurrency platforms that allow you to buy Dogecoin online.
1. eToro – Overall Best Cryptocurrency Trading Platform 2021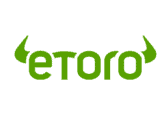 eToro is without a doubt the best online broker to buy Dogecoin safely. After all, the provider is regulated in three jurisdictions – the UK, Australia, and Cyprus. Plus, for those of you looking to buy Dogecoin in the US – you'll be pleased to know that eToro is approved by the SEC and FINRA.
There are many benefits of choosing eToro to facilitate your Dogecoin investment requirements. First and foremost, the broker allows you to invest from just $25 upwards. This is important, as Dogecoin is a highly speculative digital currency. As such, you don't need to risk too much money when using eToro to buy Dogecoin. Secondly, eToro is a low-cost brokerage site.
In fact, you only need to pay the spread when buying Dogecoin. If you're looking to buy cryptocurrencies other than just Dogecoin, eToro offers a great selection of digital assets. This includes everything from Ripple, Bitcoin, and Litecoin to AAVE, Decentraland, and Chainlink. Outside of crypto, you can also trade stocks, forex, ETFs, indices, precious metals, and more.
If you're looking to actively trade but don't have the required time or knowledge, eToro offers a Copy Trading feature. As the name suggests, this allows you to copy a successful eToro trader. There are also professionally managed portfolios – including one that focuses on a basket of cryptocurrencies. You can deposit funds into your eToro account with a debit/credit card, e-wallet, or bank transfer. There is also an eToro trading app.
Pros
Heavily regulated trading platform used by over 20 million people
0% commission on stocks and ETFs
Spread-only pricing structure on crypto, indices, forex, and commodities
Very easy to use – ideal for beginners
Minimum stake starts at $25 per trade
Supports debit/credit cards, bank transfers, and e-wallets
Copy Trading features promote passive investing
Cons

Charting analysis tools are a bit basic
67% of retail investors lose money trading CFDs at this site
2. Binance – Best Crypto Exchange for Day Trading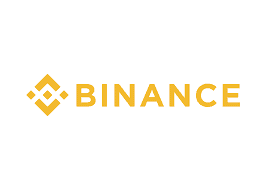 Binance is a cryptocurrency exchange that is home to billions of dollars in trading volumes each and every day. The platform offers hundreds of digital currency markets – which covers both fiat-to-crypto and crypto-cross pairs. In terms of buying Dogecoin, there are several options offered by Binance.
Perhaps the easiest way is to engage in an instant purchase with your debit or credit card. This can usually be completed in less than 10 minutes – which is super-fast. However, using Visa or MasterCard at Binance can be costly depending on where you live. In fact, this averaged between 3-4% in many regions.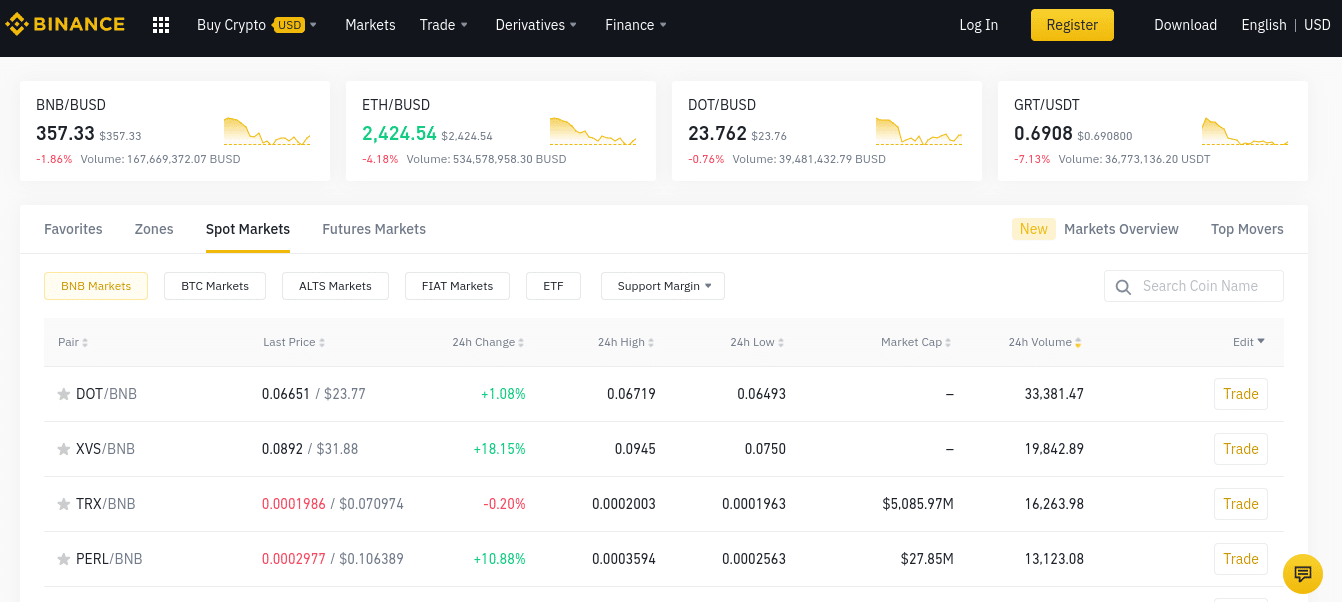 The other option is to deposit funds via a bank transfer – which is often free. Alternatively, if you're interested in day trading Dogecoin, you'll have heaps of pairs to choose from. For example, you can trade Dogecoin against other cryptocurrencies – such as USDT, BUST, or Bitcoin. Alternatively, you can trade Dogecoin against fiat currencies.
This includes everything from the US dollar and euro to the British pound and Turkish lira. Either way, all trading pairs at Binance can be accessed at a commission of just 0.10% per slide. If you are able to deposit funds with a digital currency – you won't need to provide any personal information at Binance. Additionally, if you want to store your crypto assets on the platform – Binance allows you to earn interest.
Pros
Maximum commission of 0.10% per slide
Supports hundreds of crypto markets
Fiat currency facilities available
Accounts take minutes to set up
Crypto derivatives markets include Bitcoin futures and options
Sinigfcant levels of liquidity and trading volume
Cons

High fees on debit/credit deposits
Cryptoassets are speculative and carry high volatility levels. Always consider the risks involved.  
3. Capital.com – Best Crypto Platform for Leveraged Dogecoin CFDs

By using Capital.com to trade Dogecoin – you will have the option of applying leverage. This is because Capital.com specializes in contracts-for-differences (CFDs). In a nutshell, CFDs track the real-world price of a financial instrument like Dogecoin, so there is no requirement for you to own or store the tokens.
In most cases, you will be able to trade with leverage of 1:2 – which means you can double your available account balance. Traders in some regions will be offered even higher limits. When trading Dogecoin CFDs at this broker, you won't pay a cent in commission and spreads are tight. On top of Dogecoin, Capital.com offers 200 other crypto markets. Much like eToro and Binance – this covers fiat-crypto and crypto-cross pairs.
Capital.com also supports plenty of markets on other assets – including forex, indices, commodities, ETFs, and stocks. We also like the Capital.com demo account facility that is offered to all registered users. This offers live trading conditions but in a risk-free manner. You'll also like Capital.com if you are on a budget – as the minimum deposit is just $20. Regulated by the FCA and CySEC – the broker supports debit/credit cards and e-wallets.
Pros
0% commission and tight spreads
Thousands of markets on offer
CFD asset classes include crypto, stocks, forex, and commodities
Minimum deposit of just $20
Supports debit/credit cards and e-wallets
Great for beginners
MT4 supported
Leverage available – limits depend on your location
Cons

You can't invest in the underlying asset – CFD instruments only
67.7% of retail investor accounts lose money when trading CFDs with this provider
Step 2 – Research Dogecoin
You're likely here reading this guide on how to invest in Dogecoin because you've heard a lot of buzz surrounding the digital token in recent months. Although this has resulted in significant gains since the turn of 2021 – there is no guarantee that Dogecoin will continue to rise indefinitely.
As a result, the sections below will allow you to research the ins and outs of this digital token and ultimately – determine whether or not you should buy Dogecoin.
What is Dogecoin?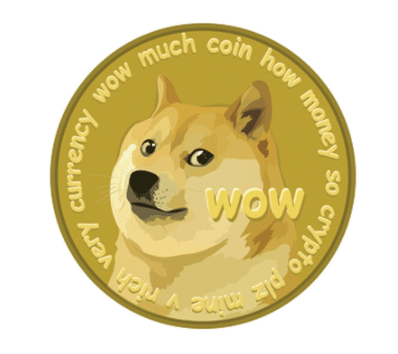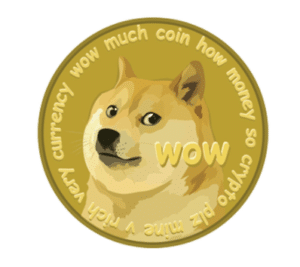 Put simply, Dogecoin is a cryptocurrency that is built on top of blockchain technology. Launched in 2013, its founders created Dogecoin as a joke.
The name of the cryptocurrency is a   play on the word 'dog', not least because the cryptocurrency's logo is based on that of a Shiba Inu. Although the project wasn't created with serious intentions in mind, Dogecoin has risen to fame in recent months.
As we cover in more detail shortly, Dogecoin went from $0.004 in January 2021 to over $0.73 unjust five months later.
Is Dogecoin a Good Buy?

Let's be clear – if you're looking to buy Dogecoin, then you are doing so because of speculative reasons. After all, the cryptocurrency token itself has little real-world usage.
Sure, you can send and receive digital tokens from wallet to wallet. But, other than this, Dogecoin doesn't really serve a purpose. In fact, there are plenty of blockchain projects out there that are faster, cheaper, and more scalable.
Nevertheless, the key attraction with Dogecoin is the speed in which it has increased its value since the turn of 2021.
As noted earlier, the digital token went from $0.004 to $0.73 between January and May of this year.
This translates into gains of 18,000%.
This means that had you invested $1,000 at the start of the year, you could have cashed out five months later at $180,000. At its peak, this gave Dogecoin a total market capitalization of over $90 billion.
Dogecoin Price
Like all cryptocurrencies, Dogecoin is typically priced in US dollars. After all, USD is not only the benchmark currency for commodities but digital currencies too. This shouldn't be a problem, as most online brokers accept payment methods in multiple currencies.
For example, if you're based in the UK and you decide to buy Dogecoin from eToro, the broker will simply convert your deposit from pounds into dollars at the point of the transaction.  In terms of how the Dogecoin price is influenced, this is based on the demand and supply of the market – much like other asset classes.

With that said, unlike stocks, there is no centralized exchange in the cryptocurrency industry. This means that you might find a slight variation of the Dogecoin price between two or more platforms.
Dogecoin Price Prediction
If you're looking to make a Dogecoin price prediction – you are wasting your time. Once again, most people buy this digital currency through FOMO (Fear of Missing Out), meaning that are hoping to make fast and easy money.
In other words – and irrespective of how much experienced somebody has with technical analysis and chart reading, nobody could have predicted that Dogecoin would have returned gains of over 18,000% in less than half a year. Ultimately, any Dogecoin price prediction that you come across online is likely to have little credence.
Dogecoin and Elon Musk
Leading on the above section of FOMO and speculation – much of this has been driven by Elon Musk – the founder of Tesla and SpaceX. In an unusual move for a CEO of a multi-billion dollar company, Musk has continued to plug Dogecoin in a positive light – resulting in the digital currency being pumped by speculators.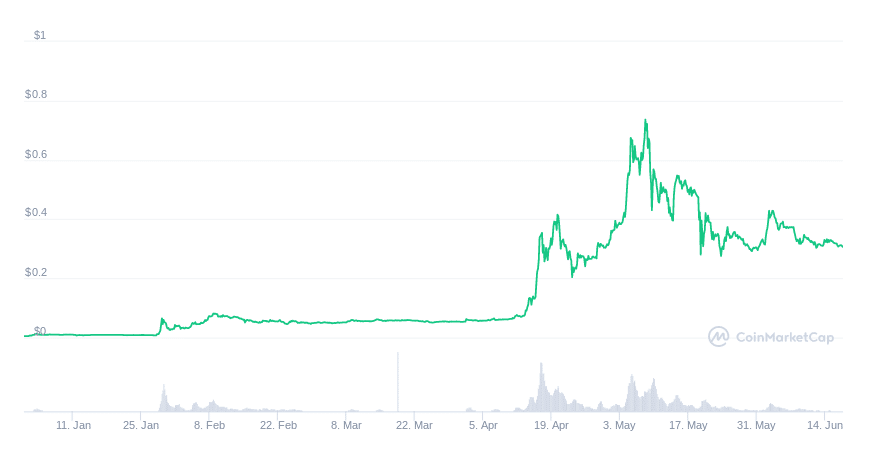 This should be a firm reminder to you that Dogecoin's recent rise to fame in the cryptocurrency rankings is not based on any substance. As such, always keep your stakes modest.
Step 3 – Choose Your Payment Method
If you've got a higher appetite for risk and want a piece of the action – we are now going to discuss the many payment methods that you can use to buy Dogecoin.
Buy Dogecoin with PayPal
If you want to buy Dogecoin with Paypal – you're in luck. This is because regulated brokerage site eToro accepts multiple e-wallets – including Paypal, Skrill, and Neteller. You will first need to open an account and upload a copy of your ID.
Next, you will be prompted to enter your Paypal login credentials before confirming the deposit. In doing so, your eToro account will be funded. Then it's just a case of choosing how many Dogecoin tokens you want to buy.
Buy Dogecoin with Debit/Credit Card
All three of the brokers we have discussed on this page – eToro, Binance, and Capital.com allow you to buy Dogecoin with a debit/credit card. Whether you want to use Visa or MasterCard, the deposit will be processed instantly.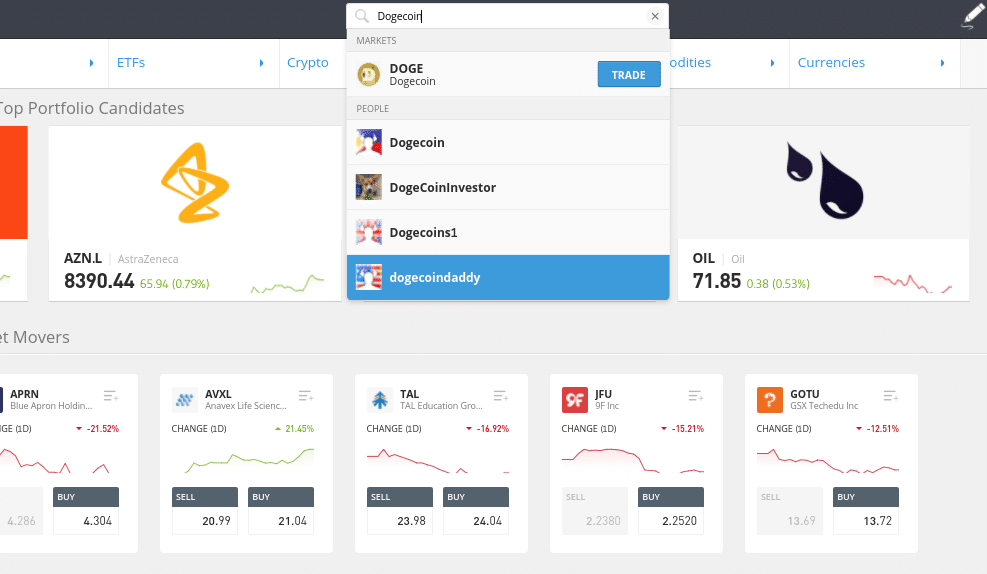 In comparison to Coinbase – which charges 3.99% to buy Dogecoin with a debit or credit card, eToro and Capital.com are significantly cheaper. For example, Capital.com charges 0% on all deposit methods – as does eToro for those based in the US. If you're not a US trader, eToro charges just 0.5%.
Buy Dogecoin with Bitcoin
Buying Dogecoin in exchange for Bitcoin is also possible – should you currently be in possession of BTC in a private wallet. You will first need to transfer your Bitcoin into a cryptocurrency exchange like Binance – which usually takes less than 20 minutes to arrive.
Then, it's just a case of heading over to the DOGE/BTC page and entering the number of Dogecoin you wish to buy. In choosing this option, there is no requirement for you to provide any personal information – as long as you are trading less than 2 BTC per 24 hours.
Buy Dogecoin Stock
We came across a number of websites claiming that you can buy Dogecoin stock. It is important to remember that you can't buy Dogecoin stock, as the project is behind a cryptocurrency token.
As a result, instead of looking to buy Dogecoin stock – you will be purchasing a digital asset from a trusted exchange or broker that needs to be stored in a wallet.
Ultimately, if you see an advertisement claiming that you can buy Dogecoin stock online, it's most definitely a scam.
Step 4: Buy Dogecoin
In the final step of this guide on how to buy Dogecoin – you will need to complete the purchase with your chosen brokerage site. Once again, eToro is the best broker to invest in Dogecoin and it charges super-low fees. Most importantly, eToro is heavily regulated.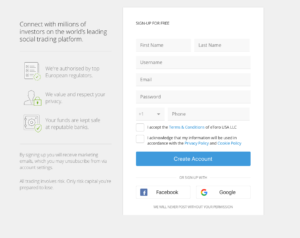 To get the balling rolling, open an account on eToro by clicking on the 'Join Now' button. Next, enter your personal information, email address, and mobile phone number.
Before you can buy Dogecoin, you'll need to quickly upload a copy of your government-issued ID and a proof of address. eToro will then verify your identity instantly and remove all account limits.
Next, you can make a deposit. At eToro, you can choose from a debit/credit card, e-wallet, or bank transfer.
When you have funds in your eToro account, you proceed to search for 'Dogecoin'. Click on the 'Trade' button and set up an order box.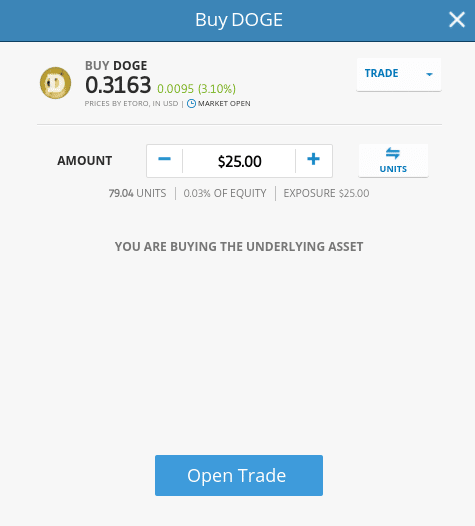 Much like in the image above, you simply need to let eToro how much you want to invest by entering your stake in the 'Amount' box. You don't need to buy a full Dogecoin token as the minimum stake is just $25.
Finally, confirm your order to buy Dogecoin!
eToro – Best Place to Buy Dogecoin Online
This guide has explained the ins and outs of how to invest in Dogecoin in a safe and burden-free way. We concluded that eToro is the best place to buy Dogecoin cryptocurrency – not least because its regulated in multiple jurisdictions.
The broker – which is used by over 20 million investors, allows you to buy Dogecoin with a debit/credit card or e-wallet and the minimum stake per trade is just $25!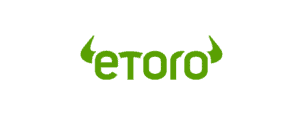 FAQs
How much is Dogecoin worth?
Why is Dogecoin going up?