After a day of positive figures, weaker than expected data depressed the Australian dollar and caused it to retrace its gains.
Can the ongoing issues in Washington help the pair recover or has it lost momentum?
Here is how it looks on the chart: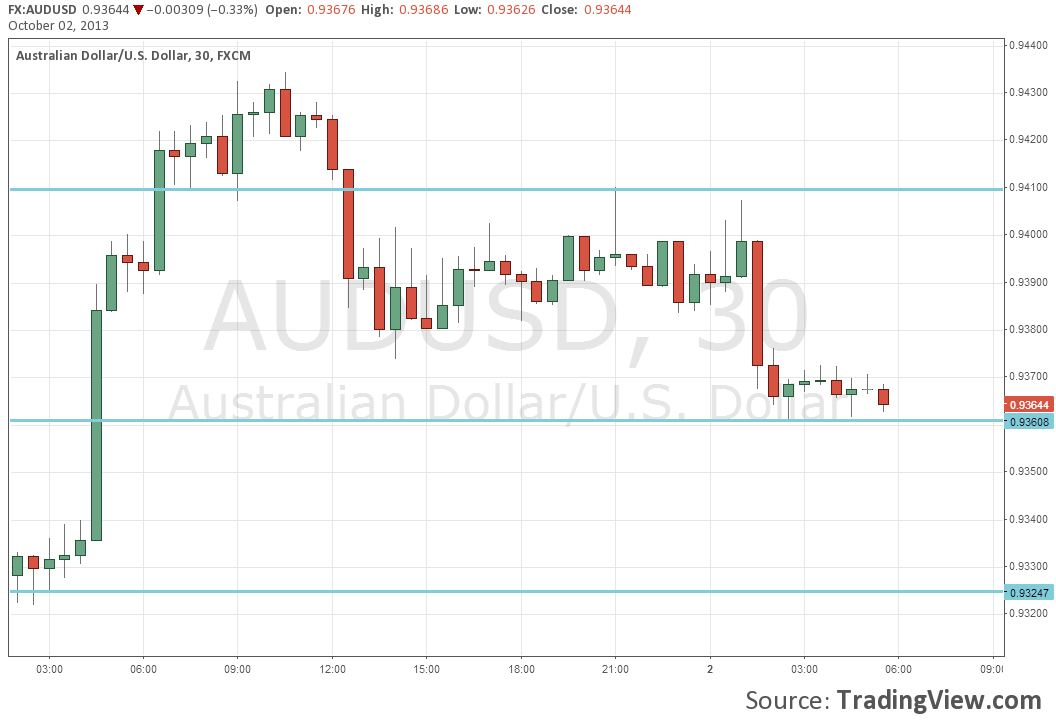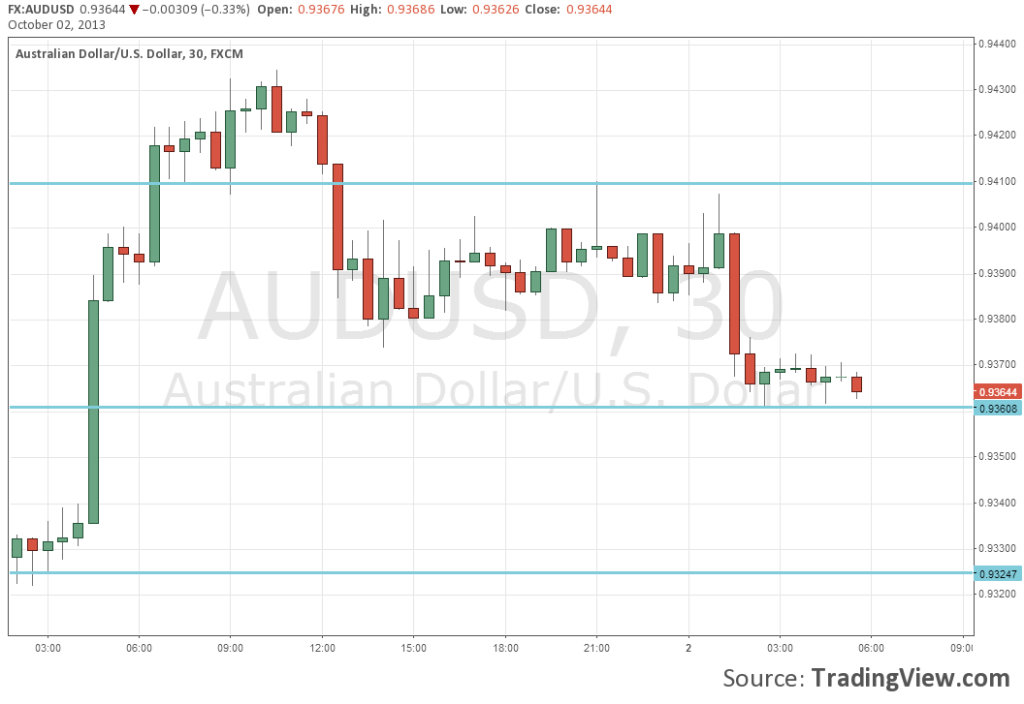 Building approvals were expected to drop by a modest 0.7% but instead fell by 4.7% in August. Also last July's by rise was revised to the downside: from 10.8% to 10.2%. Despite the volatility in these figures, this is still considered a good indicator of the housing sector.
Australia's trade balance also disappointed with a bigger than expected deficit: 0.82 billion instead of 0.45 billion expected – nearly double. And also here, the previous figures was revised to the downside, and more significantly here: a deficit of 1.38 billion was reported now after 0.77 originally reported.
Yesterday looked different for the Aussie: the RBA left the rates unchanged and didn't state there is a scope for easing in the upcoming meetings. In the past, a strong Australian dollar worried the central bank. In addition, retail sales exceeded expectations.
AUD/USD
The positive data in the wake of the new month sent AUD/USD above  0.94, but the pair struggled to remain there. The recent figures sent the pair lower, and it currently found support at 0.9360.
A significant support line appears at 0.9344, which was a tough resistance line in the past and now switches directions.
For more, see the AUD USD forecast.