The Aussie is trying to recover from the low of 0.968, but for now a substructure of that bounce looks corrective.
The  pair is also approaching a key resistance area around 0.9937-a former wave 4.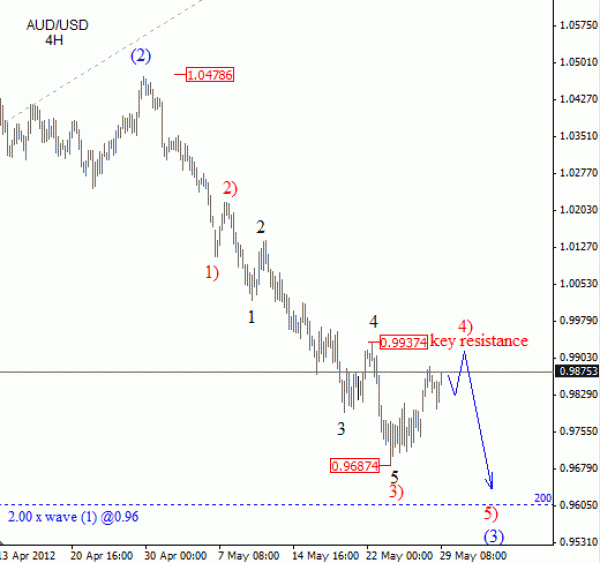 Guest post by Gregor Horvat
If the bearish trend will continue then this the current price is an ideal zone for a downtrend continuation.
An impulsive fall from that resistance will indicate that we are on the right track.
For Advanced Market Forecasting and Technical Analysis visit us at http://www.ew-forecast.com or follow us on twitter.
Special Offer for NEW MEMBERS: FREE 7-day trial