Australia gained 9.1K jobs in September, lower than a gain of around 15K that was expected. And while the unemployment rate surprised by dropping from 5.8% to 5.6%, this came on the back of a drop in the participation rate: from 65% to 64.9%.
AUD/USD traded around 94.50 before the release. A choppy reaction eventually sent the pair down, and it is now struggling to hold onto 0.94. What's next?
Also the composition of this job growth is not so promising: a rise of 5K was reported in full time employment, while part time employment rose by 4.1K. Too much of the gain is related to part time jobs.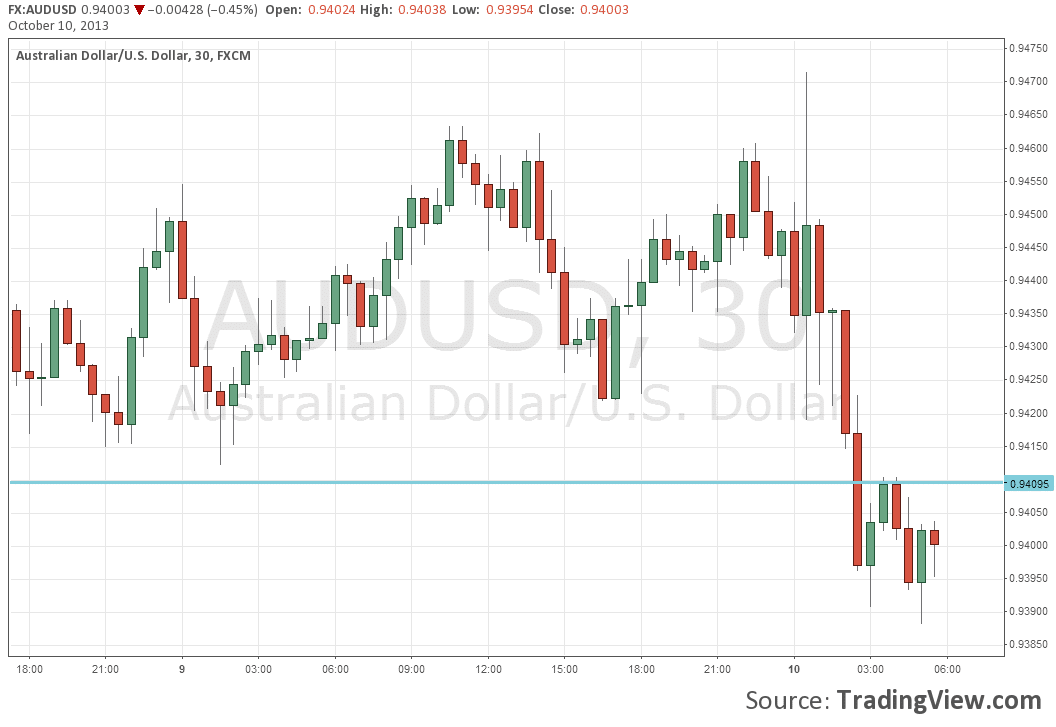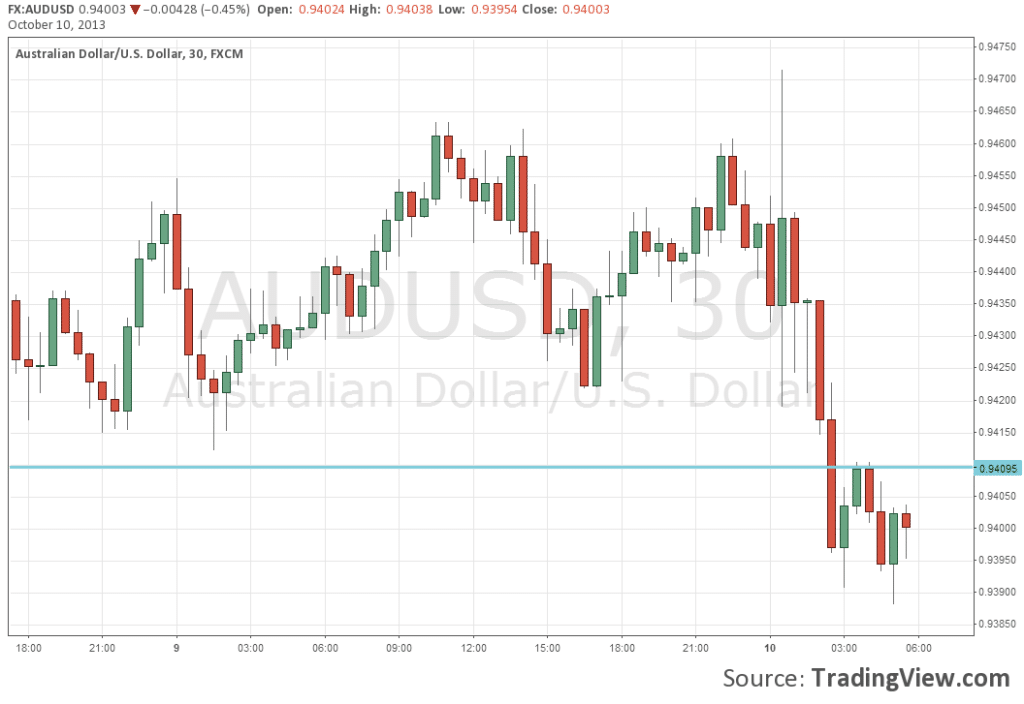 The Australian dollar help up relatively well when the US dollar pushed forward on the confirmation of Yellen's nomination and held its ground while the euro and the pound were falling.
The US dollar is also supported by hope / rumors that the government shutdown and debt ceiling debacle might be nearing an end. On the other hand, a member of the RBA, said the A$ faces a sustained period at a high level. This is not the first time that the RBA makes it clear it is unhappy with the value of the currency.
The really big lines are the round number of 0.95 on the topside, and 0.9344 on the downside. 0.9344 served as tough resistance before the recent surge and now switches to support.
Further reading: AUD/USD forecast.