The US dollar is tumbling down across the board, and the Australian dollar also enjoyed this fall. It managed to rise once again, this time after nearly hitting the previous swing low of 0.9080.
Update: a fresh round of dollar selling sends AUD/USD above the double top, to challenge 0.93
It rose all the way to 0.9234, and even crossed it: but by only three pips. As the chart shows, this is a double top: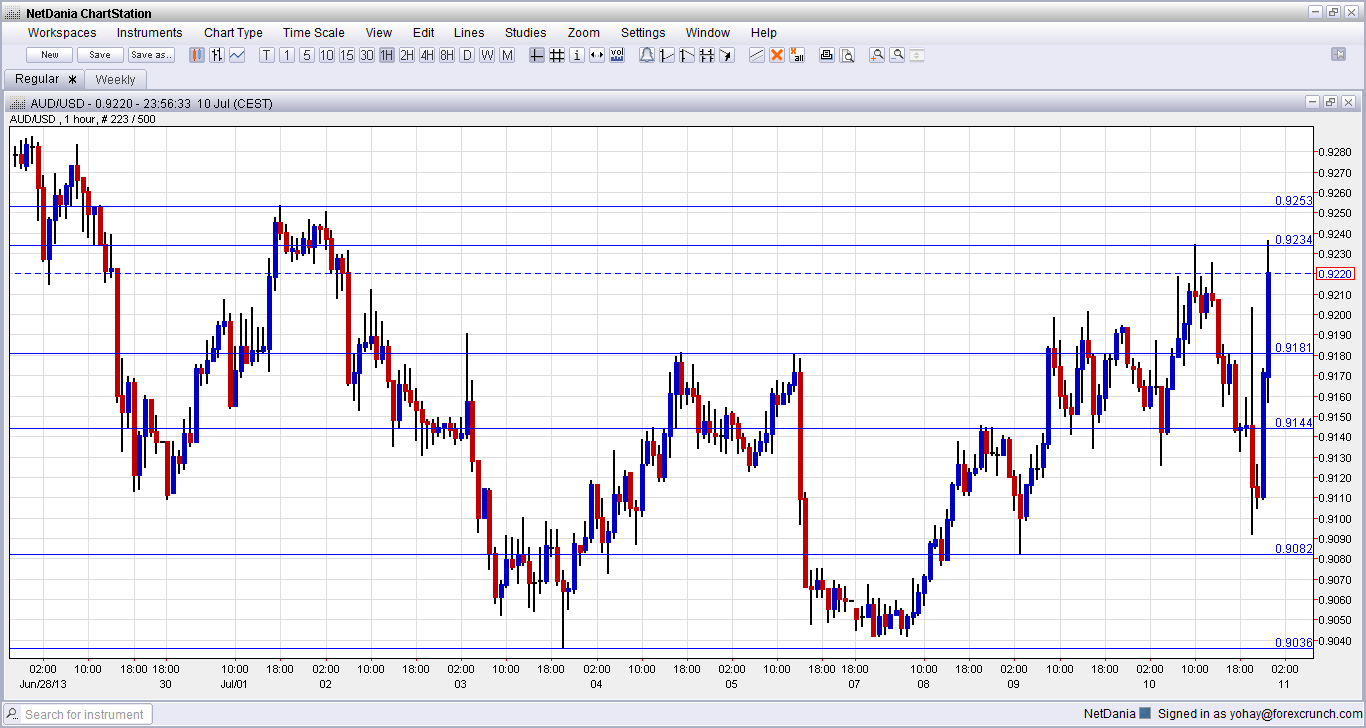 We have already seen a double bottom from this pair earlier, at 0.9040, just above the very round number of 0.90.
The crash comes as Chairman Ben Bernanke released very dovish comments regarding the US economy. For instance, that the unemployment rate overstates the health of the job market.
Here are more updates about the big Bernanke burnout, with movements of hundreds of pips.
The Aussie seems to be hesitating towards the all important job figures in Australia. See how to trade the Australian employment change with AUD/USD.