A decline from 2008 peak into 2009 low was in five waves, which in Elliott Wave theory indicates a direction of a larger trend.
This is called an impulse wave, and once this leg is complete you will see a reversal in price, against the trend, normally into a slow, choppy and overlapping price action which is personality of a correction.
Well, this is exactly what we are seeing on cable since 2009.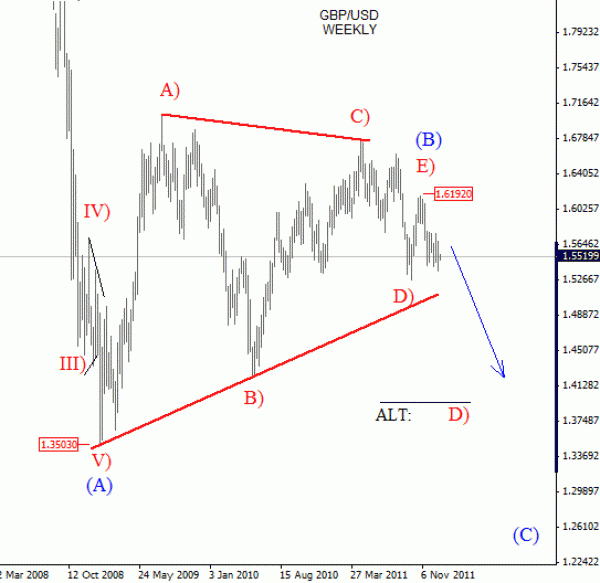 Guest post by Gregor Horvat
As such, we are very confident that pair is trapped in a corrective pattern, triangle which in fact may have already ended at 1.61. In such case, a sharp weakness will follow in 2012, with prices headed below 1.35!
If you want updates and more technical analysis, then please visit our website here, or follow us on twiter