Cable reversed early this week from 1.64 resistance level after a nice clear five sub-waves within an extended wave 3. As such, a wave 4 pull-back occurred, which in fact already appears complete around 1.6200 support from where pair bounced back above 1.6320 uptrend confirmation level.
Guest post by Gregor Horvat
Notice that wave 4 reversed perfectly from base channel which reacted as a very good support, as usually do in impulsive sequence. As such, wave 5 is now in view, targeting new highs, potentially 1.6500, while pair trades above 1.6200 and 1.6150 supports.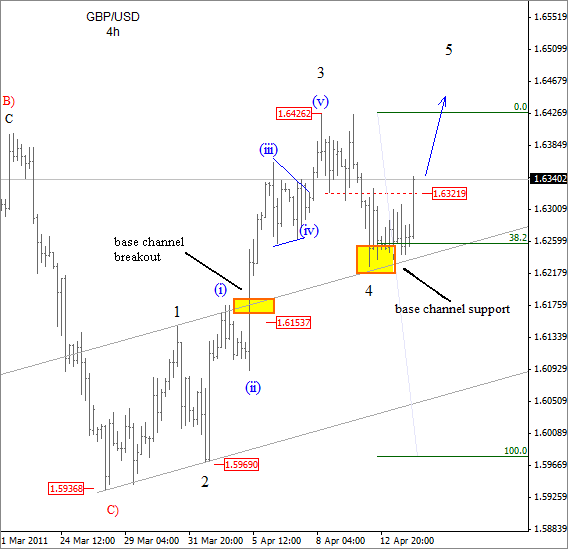 If you need more Elliott Wave forecasts, then please visit our website and see the Video Tour of Our Products here and check out our services with special 7-Day Trial Offer.
Follow us on twitter