A disappointing read from Canada: the economy shrank in August by 0.1%. In addition, producer prices are down 0.3% against +0.4% predicted. Year over year, the  economy is up 3.5%: a very healthy rate, even if slightly below 3.6% expected.
USD/CAD jumps above 1.29 from 1.2840 ahead of the publication. The Canadian dollar remains under intense pressure. Such figures could keep the BOC from raising rates for a long time. Later this week, Canada releases its employment report for October.
More:  USD/CAD: 4 Reasons To Sell The Loonie –   CIBC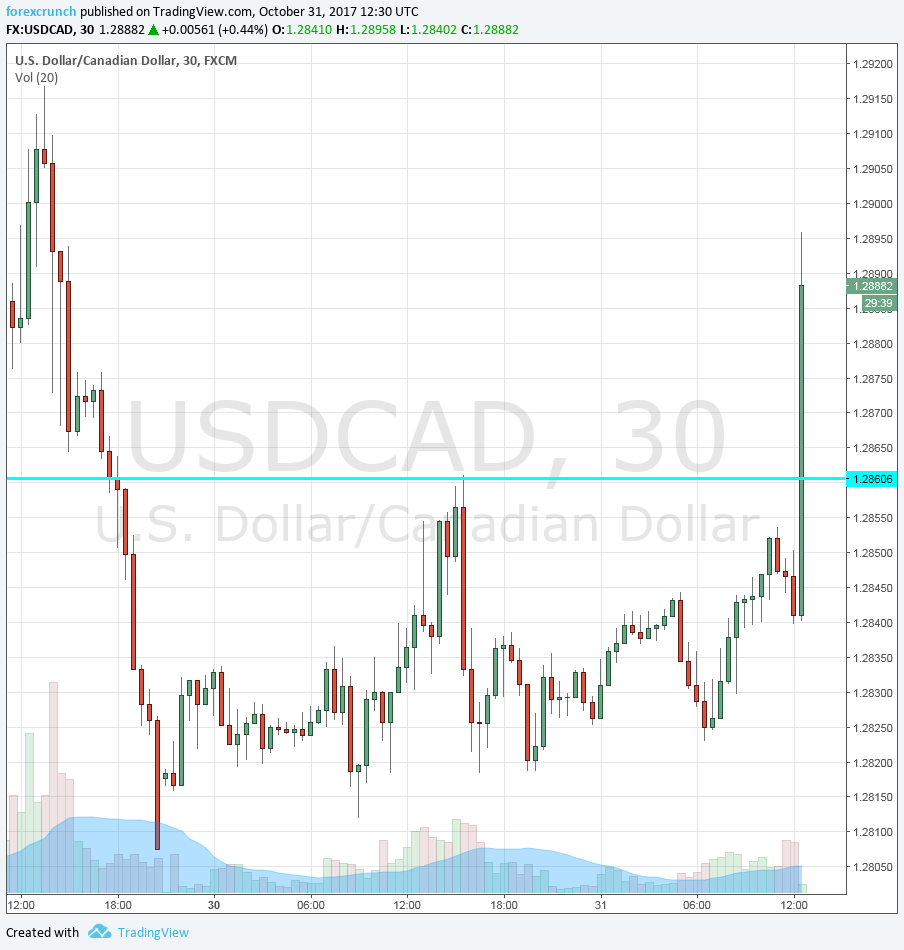 Canada was expected to report a minor monthly growth rate of 0.1% in the month of August. GDP remained unchanged in July after a very strong first half of the year.
USD/CAD was trading around 1.1840 ahead of the publication.
Last week, the loonie was hit hard by the dovishness of the Bank of Canada. Poloz and his colleagues were quite cautious and it seems they are not set to raise rates anytime soon.