The independent HSBC manufacturing PMI for the Chinese economy dropped to 49.2 points in March, significantly below 50.5 points predicted.
AUD/USD slid on the outcome, hitting support, but has recovered since. Is this just a temporary glitch in the pair's  recovery?
This month is already supposed to be "clean" from the impact of the Chinese new year that skewed numbers for January and February. The  final number for February stood on 50.7 points.  The 50 point level separates growth from contraction.
The comments accompanying the release  talked about a "slight deterioration in the health of China's manufacturing sector".  China is the world's no. 2 economy and Australia's no. 1 trade partner.
Recent comments from various  members of the Reserve Bank of Australia (RBA) suggest that a rate cut is firmly on the cards, as early as April and perhaps in May. The Bank surprised with a cut in February but opted to pause in March.
AUD/USD already touched the round 0.79 level twice, but the publication sent it to support at 0.7840. At the time of writing, we are back to the middle of that range. In the days that preceded this, Aussie/USD was on the rise, basically enjoying the weakness of the greenback more than anything else.
More: AUDUSD weekly outlook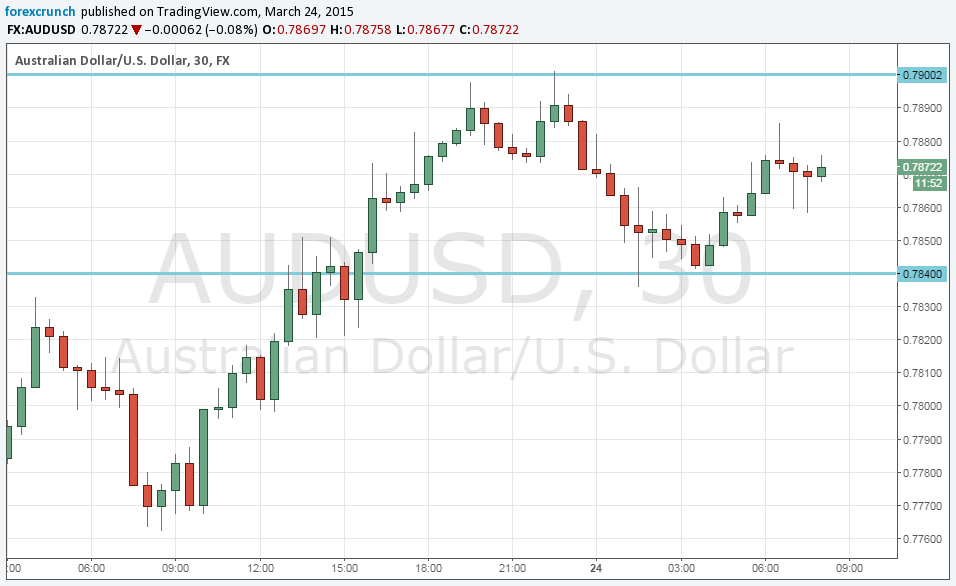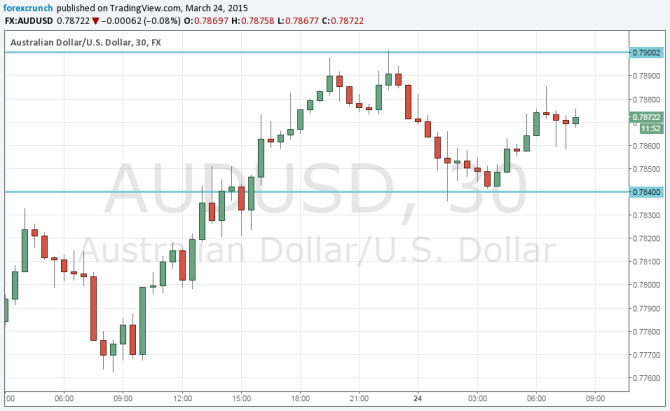 In our latest podcast we discuss The Fed and the road ahead – all you need to know
Subscribe to Market Movers on iTunes