The most obvious difference between trading conventional Forex or via Binary Options is that Forex Binary Options expire hourly. Another advantage is that at the end of the hour your profit is fixed at 85%. Regardless of how much the asset moved in either direction, your role is simply to speculate in which direction the asset will move within the hour, up or down. Just think of how much leverage you will need with your conventional Forex account to get the same profit percentage? So, now your risk is fixed and your reward is much higher without any leverage.
The main component of my preferred Forex trading strategy is to take advantage of the momentum during breakouts, thus producing a higher trading volume resulting in a more successful outcome. Most of the time, the only problem I have with this strategy is the unknown factor of just how much the asset will move after the breakout. Having this knowledge would allow me to calculate just how much leverage I want to use and therefore how much risk I am ultimately taking. In most cases, this predicament is easily overcome with Binary Options.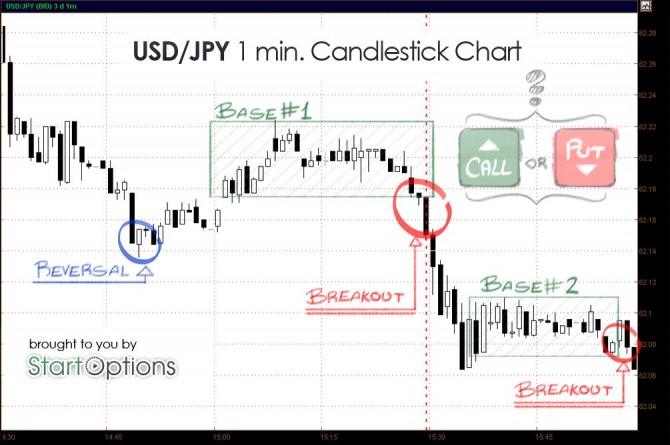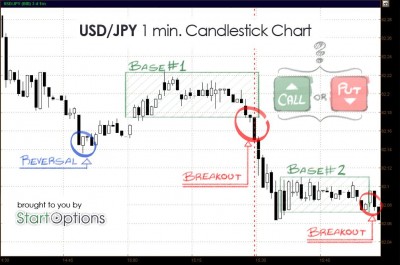 In the chart provided above, I've illustrated the USD/JPY which created a base pattern. When the breakout began, I placed a $100 Put trade. I did not need to calculate risk, reward or leverage or even place a stop loss. As long as the USD/JPY closed at the end of the hour a fraction of a pip below the price that I originally bought it, which was the strike price, I win the trade with an 85% profit. It's just that simple.