Guide to Day Trading Crypto
The interest in day trading crypto has surged to record levels in recent months. The large daily swings in digital currencies are much higher than other asset classes providing a wealth of opportunities when day trading cryptos. But what is the best crypto exchange for day trading? Most importantly, what are the best crypto day trading strategies?
In this 'Guide to Day Trading Crypto,' we answer these questions and more! 
Best Crypto Day Trading Platform 2021 List
If you are looking for the best day trading platform for cryptocurrency, then read the quick list below. For a more comprehensive guide, then scroll further down. 
eToro – Overall Best Platform for Day Trading Cryptocurrency
Capital.com – Best Day Trading Crypto Platform for Newbies
Avatrade – Best Day Trading Crypto Platform using MetaTrader
Robinhood – Top Rated Day Trading Crypto Platform for Micro Trading
Binance – Top Rated Day Trading Platform for Advanced Traders
Best Crypto Day Trading Platforms Reviewed 
As more and more people are interested in cryptocurrency day trading, there are now more crypto day trading platforms than ever. Researching the best crypto exchange for day trading which offers the best platform, fees, commissions, and customer service can take some time. 
Fortunately, we've done the work for you! Below is a detailed review of the top five best crypto exchanges for day trading, the platforms they use, and their overall offering. 
1. eToro – Overall Best Platform for Day Trading Cryptocurrency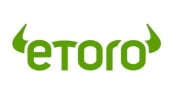 eToro is by far the best overall platform for day trading cryptocurrency. The broker provides a wealth of services specifically aimed at cryptocurrency day traders. This includes access to the eToro Trading Platform which is one of the easiest and fastest platforms to use for crypto day trading. 
The brokerage also provides access to the eToro Exchange which provides institutional-grade algo trading capabilities with a full suite of crypto assets and stablecoins to trade on, as well as a unique set of tokenized assets. 
Furthermore, you can access the eToro Money Crypto Wallet which allows you to buy, sell, store, receive and transfer over 120+ cryptocurrencies. The wallet also gives you your own unlosable private key and on-chain address. You can also use the eToro staking service to earn more while you HODL.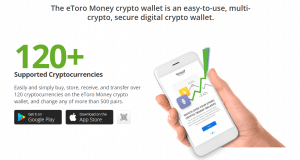 With eToro, you can transact in physical cryptocurrency, as well as derivatives such as CFDs (Contracts for Difference). This enables you to trade profit from rising and falling markets using leverage which amplifies your gains and losses. 
Not only can you trade crypto pairs against fiat currencies such as BTC/USD but you can also trade crypto to crypto pairs as well such as ETH/BTC. More importantly, you can trade cryptocurrencies 100% commission-free!
eToro holds licenses from various financial regulators providing a high level of safety and security of your funds. The broker is authorised and regulated by the UK FCA, CySEC, ASIC, and FINRA. 
But, where eToro really excels is the tools they provide users for day trading crypto successfully.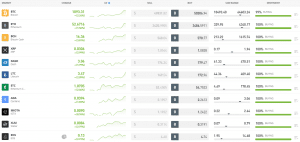 eToro is the world's largest social trading and copy trading platform. You can view the performance of other cryptocurrency traders and have their exact trades copied onto your own account. The CopyPeople tool has been a game-changer for crypto day traders. 
If you also want to have more of a passive way to invest in cryptocurrency, you can also use the CopyPortfolio feature which has ready-made cryptocurrency portfolios for you to invest in. You can open an account for free and see all of these features and services for yourself, as well as trade on a virtual account or use the low minimum transaction size for cryptos of just $25. 
Pros
FCA, CySEC, ASIC and FINRA regulated
100% commission free
Wide range of cryptocurrencies to invest in
Access ready-made Crypto and DeFi investment portfolios
Access CopyPeople feature for automated copy trading
Deposit and withdraw funds easily with the eToro Money Crypto Wallet
Cons

Technical analysis traders may experience limited charting tools
Your capital is at risk.
2. Capital.com – Best Day Trading Crypto Platform for Newbies

Capital.com is another popular crypto day trading platform that is ideal for beginner traders. To open an account and get started with crypto day trading you only need a minimum deposit of $20! 
The broker also has one of the largest cryptocurrency assets we've seen – on top of being able to trade on other asset classes like stocks, forex, and commodities. You can find all of the popular cryptos such as Bitcoin, Ethereum, Ripple, Litecoin, and EOS as well as many others.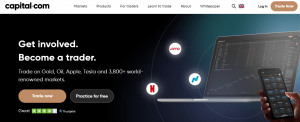 Capital.com is authorised and regulated by the FCA and CySEC providing strong security and safety of your funds. You can trade all of the 3,800+ instruments 100% commission-free on a very simple to use web-based trading platform. 
While the platform is easy to use, it also comes with a lot of extra features such as news, sentiment indicators, and technical analysis tools. You can also open a demo account to check out the day trading crypto offering for yourself or open an account for free with zero deposit and withdrawal fees. 
Pros
CySEC and FCA regulated
100% commission-free trading
Low and competitive spreads
Fee-free deposits and withdrawals
Huge range of cryptocurrencies available
Simple to use web-based platform
Cons

Can only trade CFDs for now
Your capital is at risk.
3. Avatrade – Best Day Trading Crypto Platform using MetaTrader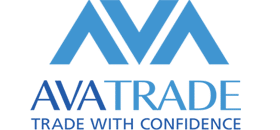 AvaTrade is another top rated day trading crypto broker. Not only are they authorised and regulated by 6 different global regulators they provide a range of different crypto trading accounts and platforms. 
For example, you can access a CFD trading account, spread betting account, options account, an Islamic swap-free account, and many others. You can also access AvaSocial which is a mobile copy trading app so you can follow the trades of other profitable traders.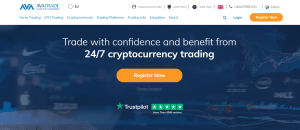 With AvaTrade, you can also access the world's most popular trading platform MetaTrader 4 for desktop, web, and mobile. This platform allows you to access day trading indicators and tools, as well as algorithmic trading capabilities for the crypto algorithms. 
Pros
Regulated in six different jurisdictions
Access more than 1,250 markets worldwide
Trading platforms include MT4/MT5
0% commissions
Zero deposit and withdrawal fees
Cons

Your capital is at risk.
4. Robinhood – Top Rated Day Trading Crypto Platform for Micro Trading

Robinhood is a US-based broker that competes with Coinbase. However, Robinhood has a simple offering – commission-free trading! With Robinhood, you can access thousands of different markets including major cryptocurrencies such as Bitcoin, Ethereum, and Dogecoin 24/7.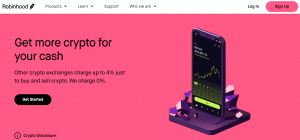 One of the main advantages of Robinhood crypto day trading services is the fact you can use micro trading. This means you can invest in cryptocurrencies in small amounts. For example, you can buy Bitcoin with a minimum of just 0.00001 BTC.
Pros
0% commissions
Fully regulated in the US
5,000+ US stocks
Wide range of cryptocurrencies
No minimum deposit
Cons

No debit/credit card or e-wallet options
Your capital is at risk.
5. Binance – Top Rated Day Trading Platform for Advanced Traders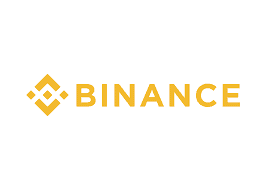 Binance is another broker that is one of the best crypto exchanges for day trading. In fact, Binance is the world's largest cryptocurrency exchange and allows you to buy, sell, send, receive and convert on one of the biggest selections of cryptocurrencies available by an exchange. 
The broker also provides a variety of crypto day trading options through a wide crypto offering that includes using leverage through options and futures. You can also use the Binance staking platform which enables you to stake your coins and receive interest on them.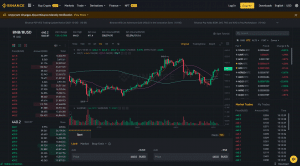 The crypto platform provided by Binance comes with a full range of advanced features which may seem daunting at first. However, there is a range of platforms you can use and the trading fees are very competitive. 
Pros
Very competitive fees
Advanced crypto platform
Wide range of cryptos
Crypto futures and options available
Cons

Customer support only via ticket system
Your capital is at risk.
What is Day Trading Crypto?
Crypto day trading is a style of trading where the trader buys and sells throughout a single day. The aim of day trading crypto is to make regular profits throughout the trading day and not hold any positions overnight. 
Day traders will often trade during the first hour of a market open and the last thirty minutes of a market session as this is where the most amount of volatility is. As you can trade cryptos 24/7, the market session times used are usually in line with when the European market opens (7 am GMT) and when the US market opens (2.30 pm GMT). 
Crypto day traders will often use specialised crypto trading platforms from brokers like eToro as discussed in the previous section. 
What is the Best Crypto for Day Trading?
When trying to identify what is the best cryptocurrency for day trading it's worthwhile remembering that crypto day traders need a lot of volatility to happen during the day. The bigger the swings during the day, the more liquidity and opportunities for short-term traders. 
This is why when crypto day trading, most traders stick to day trading Bitcoin. Not only is Bitcoin the world's most well-known and biggest cryptocurrency, but it's also the most traded (by trading volume and order book flow). This is because you can trade Bitcoin against a variety of other currencies and coins such as the US dollar, Euro, Ethereum, and more. 
Crypto Day Trading Rules
While trading digital assets can be lucrative, there is a learning curve and an element of risk you need to be comfortable with. Most people entering the market trade on emotions, usually based on fear and greed. 
To succeed as a trader you need to have strict rules that you adhere to with a strong focus on risk management. It's worthwhile using the eToro Academy to educate yourself in crypto day trading strategies. Here are a few rules to get started with. 
Keep your risk small. Don't go for the home run, go for the single hits as they will build up over time. 

Stick to what you know. Most people know about or have heard of Bitcoin. You will make better decisions sticking to what you know rather than trade a coin you've never heard of. 

Follow a plan. As people buy and sell a crypto, it leaves patterns behind. Day traders have a plan to help them find these patterns and capitalise on them.  
Is Day Trading Crypto Worth It? 
Day trading crypto can be worth it if you are using the right platform and have the right education. As with any form of trading or investing, there is risk involved and a fair amount of winning and losing. 
You have the best chance of success using the right trading platform and a broker with the right fees. For example, with eToro, you can trade cryptos 100% commission-free – that is more profit in your back pocket. 
As eToro is the world's largest social trading platform you can talk to and learn from other crypto traders and build a good network and community to support you when trading. 
Crypto Day Trading Strategies
There are a variety of crypto day trading, swing trading, and scalping strategies used by traders. Let's have a look at each one of these in more detail. 
Technical Analysis
Technical analysis strategies tend to be quite popular for crypto day traders. It is the study of chart patterns and technical indicators to help find turning points in the market in which the trader can participate in. 
Popular chart patterns include ascending and descending triangles, consolidation breakouts, flag patterns, and others. Popular technical indicators include the Stochastic Oscillator, Relative Strength Index, and MACD. 
Technical indicators tend to be used the most by beginner traders as they can provide potential overbought and oversold market conditions for the trader to participate in. When the market is oversold it could represent a buying opportunity and vice versa. 
Fundamental Analysis
Fundamental analysis is the study of macroeconomics and supply and demand data. For cryptocurrencies, fundamental analysis usually comes in the form of any new upgrades to the blockchain or new commercial uses for the coin which could increase demand. 
Most day traders would use a combination of fundamental analysis and technical analysis. Fundamentals will provide the narrative, while the technicals provide the timing. 
Copy Trading
There is now a completely new way of trading the market that is taking the financial world by storm and exponentially increasing in popularity. Copy trading is a strategy in which you find a profitable trader and simply have their trades copied onto your own account in real-time. 
For example, eToro is the world's largest copy trading platform with more than 20 million users. From this platform, you can search the performance of different traders using filters such as risk management and markets traded.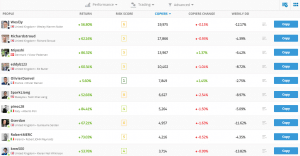 Once you have found a trader whose performance you are happy with, then you can simply click Copy and have all of their trades copied onto your own account. 
This is a far simpler way to enter the market and is a lot quicker than spending a decade mastering technical analysis patterns and keeping track of fundamental news. 
You can open a free account with eToro and see and test all of these services and features for yourself.  
Your capital is at risk.
Day Trading Crypto Texas
Day trading crypto in Texas has become increasingly popular as it is now one of the world's largest hubs for cryptocurrency miners. Recently, China banned cryptocurrency mining (the way that new coins are created). This has forced many crypto traders and miners to move their operations. 
Texas is now fast becoming the next cryptocurrency capital of the world. Even the Governor of Texas, Greg Abbott, has been vocal in his support for cryptocurrency and the state has even recognised blockchain and cryptos in its commercial law. 
One reason crypto trading and mining are popular in Texas is due to the fact energy is cheap and abundant with relaxed commercial laws. Bitcoin mining is energy-intensive so finding an abundant resource that is cheap is key for crypto miners. 
How to Use a Crypto Day Trading Platform
Here is a step-by-step guide on how to trade cryptos using the eToro cryptocurrency trading platform. 
1. Create Your Account
To start trading you need to open an account with eToro. This can be done in just a few minutes by filling out some personal details.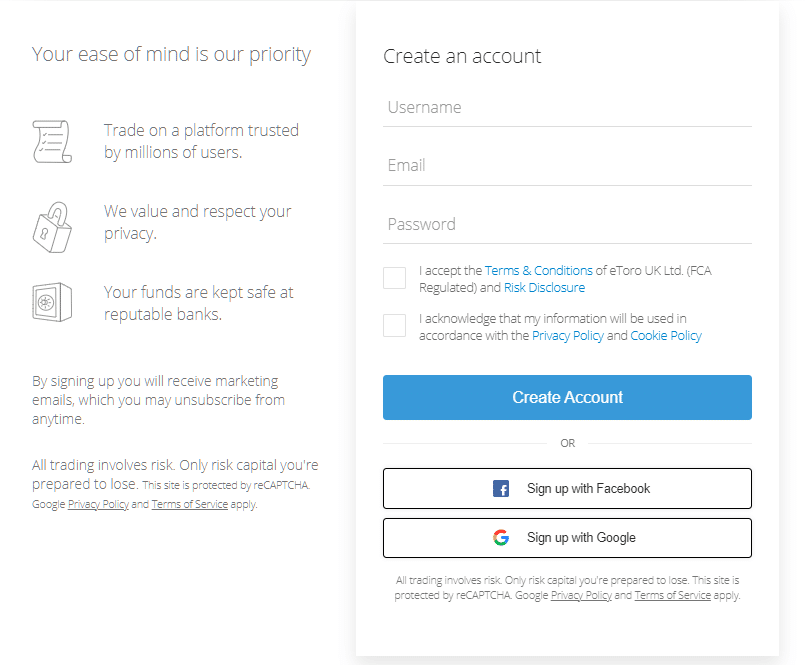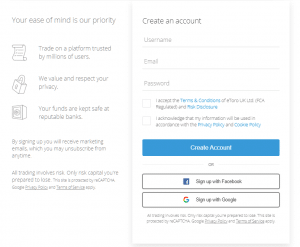 Your capital is at risk.
2. Verify Your ID
To comply with AML and KYC regulations, eToro will need to verify your identity. 
The two verification documents you will need are:
A valid passport or driver's licence

A utility bill or bank account statement issued within the last three months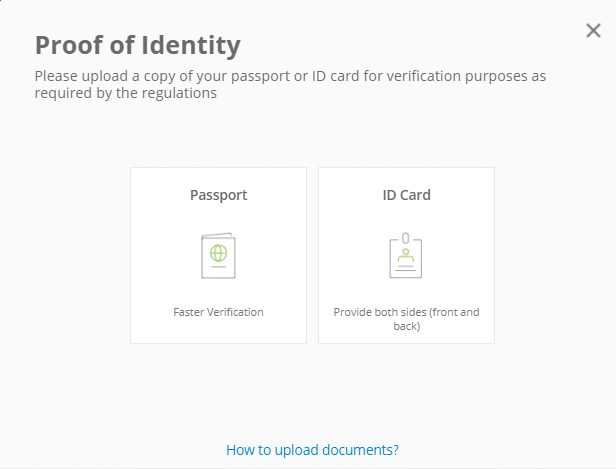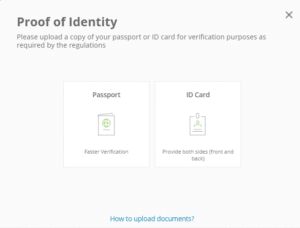 3. Deposit Funds
In order to trade cryptocurrencies, you need some starting capital. The minimum deposit on eToro is $200. 
Deposit methods include:
Debit/credit card

Bank wire transfer

PayPal

Neteller

Skrill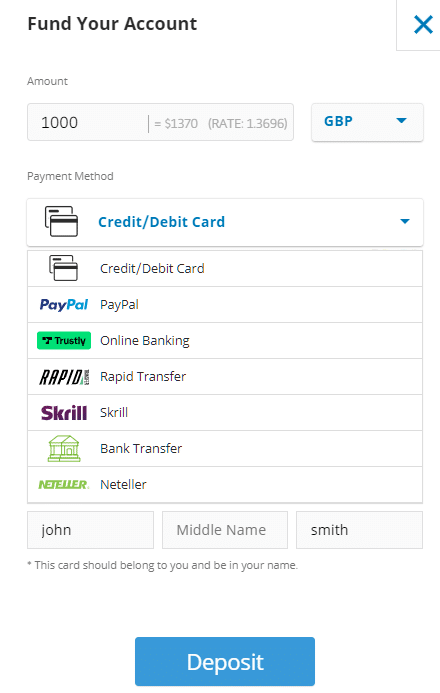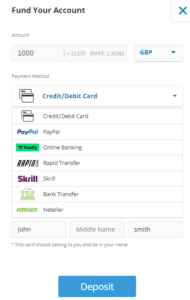 4. Start Trading Crypto!
In the platform, you can search for a wide range of cryptocurrencies. Once you've found the coin you want to trade on, simply click Trade to open the trading ticket.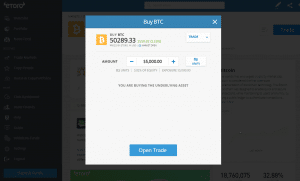 Your capital is at risk.
Input your stake (minimum is $25 on eToro), enter a stop loss, or take profit price if you wish and then click Open Trade. 
Crypto Day Trading Tips
Here are a few crypto day trading tips to remember when trading cryptos 24/7. 
Tip #1
Join a crypto day trading Reddit group. The community in Reddit is hot on the cryptocurrency sector, join the group to stay up to date with the latest moves in the crypto market. 
Tip #2
Consider a cryptocurrency day trading course. Learning why cryptos move up and down, the technical analysis tools, and fundamental analysis tools used by traders will help to build confidence. 
Check out the eToro Online Trading Academy when you open an account. There are a ton of videos and resources including courses such as Investing 101, Trading 101, Crypto 101, and more. 
Tip #3
Another useful tip is to keep a crypto day trading spreadsheet. You want to keep track of the positions you are trading, especially if as a day trader you'll be taking quite a few throughout the day. 
By journaling your trades in a spreadsheet you can analyse them to find out what is working and what is not working. This can then help you to improve your performance in the future. 
Conclusion
Day trading in the crypto market is becoming more and more popular. The volatility the asset class provides has traders converting from stocks and commodities to trade cryptocurrencies. 
To make sure you don't miss out on this trend, use a top-quality broker and trading platform such as eToro. Not only can you trade cryptos 24/7, but 100% commission free you can also access the eToro Crypto Money Wallet completely free. 
Whether you're a complete beginner or experienced trader, the copy trading section of the eToro platform is sure to be a game-changer. Simply find other profitable traders and copy their trades. 
Open a free account and check out all of these features for yourself!
eToro – Overall Best Day Trading Crypto Platform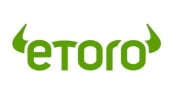 Your capital is at risk.
FAQs
What is the best crypto exchange for day trading?
Does crypto count as day trading on Robinhood?
Do day trading rules apply to cryptocurrency?
Is crypto day trading profitable?
Do you need 25k to day trade crypto?