Euro/pound fell below the 0.86 line and continues dropping. The relative strength of the British economy together with weakness in the euro-zone continues to weigh on the pair after it failed to conquer the 0.87 handle.
Since that attempt, the pair is clearly trading in a downtrend parallel channel. It still has a way to go on the downside, as the chart shows: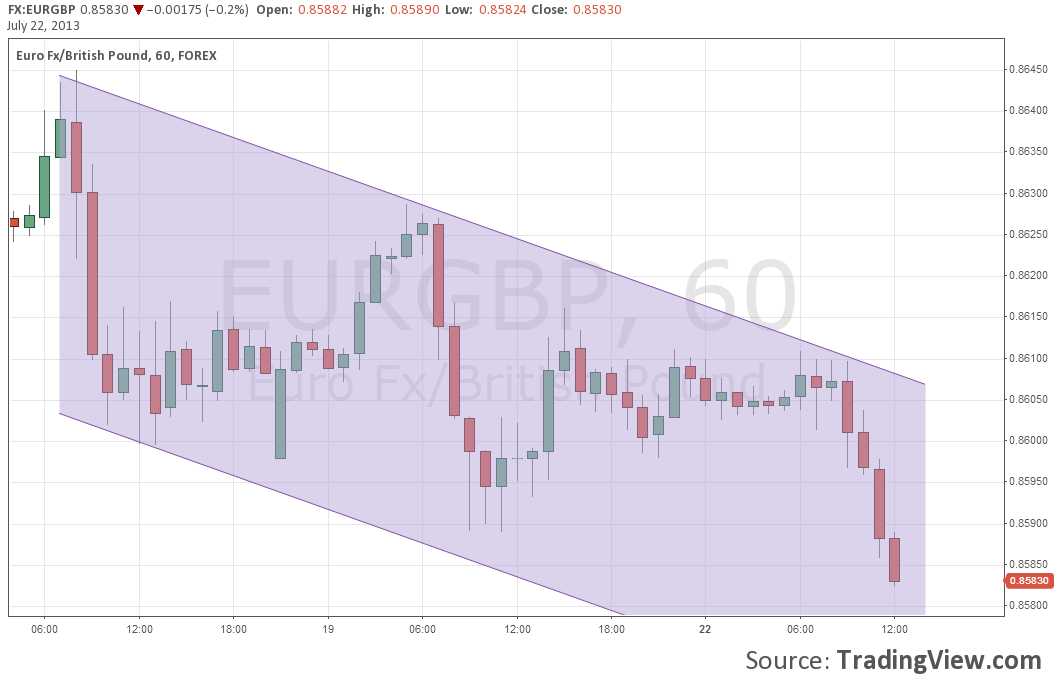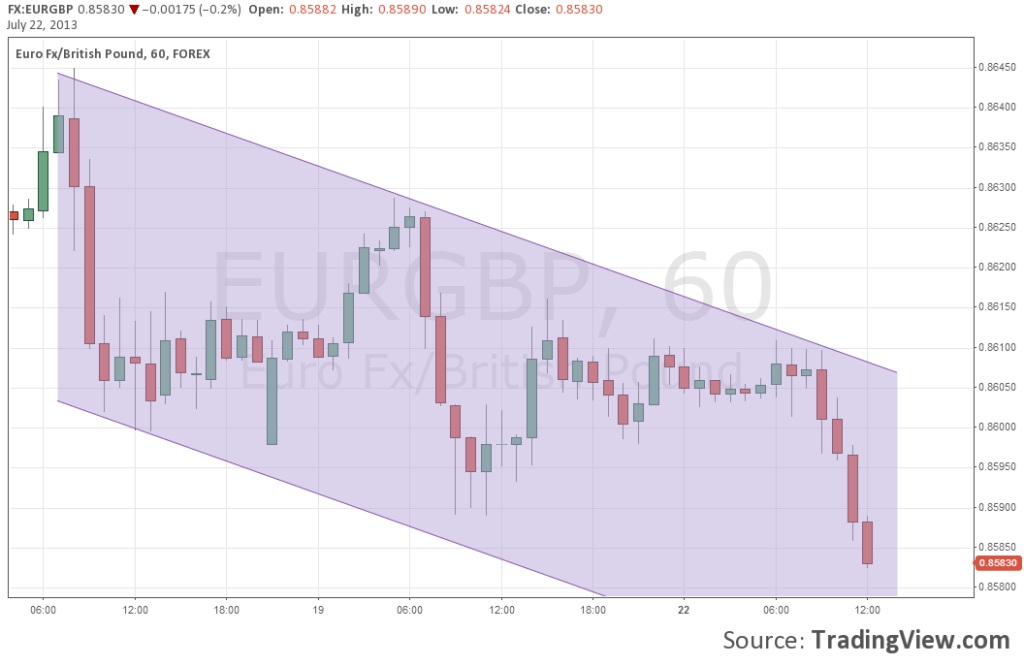 The recent strength of the pound came after the MPC Meeting Minutes showed that the decision not to announce new QE was unanimous. In addition, a big drop in jobless claims and a strong retail sales figure also supported sterling.
In the euro-zone, there are doubts about the economic strength of Germany and France, as other countries are are deep in a recession.
In the bigger picture, EUR/GBP was moving up (or GBP/EUR was going down) for quite a while, but this trend might have changed now. Here is a look at the daily chart: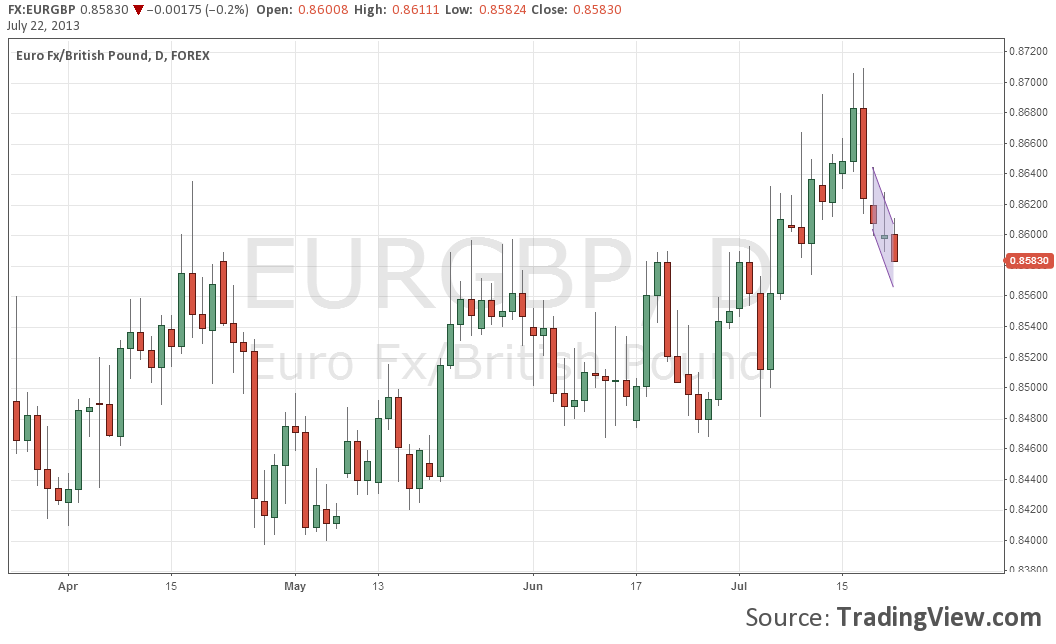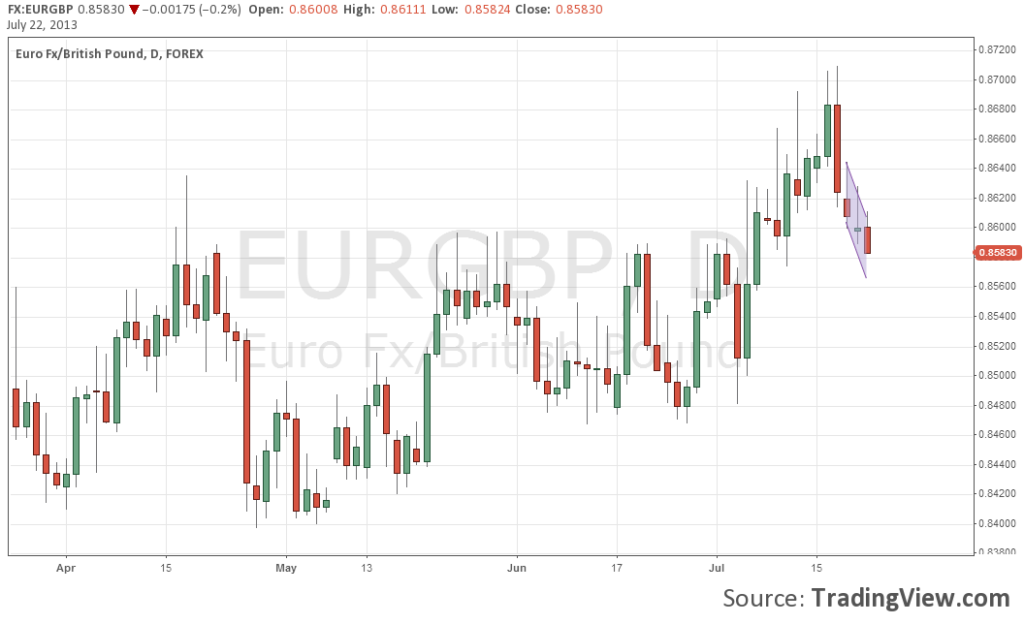 Further reading:  5 Most Predictable Currency Pairs – Q3 2013