The Italian elections have a huge and negative impact on the euro, and also on the Japanese yen. The yen returned to its safe haven position after a few months of falling over stimulus efforts from the Japanese authorities.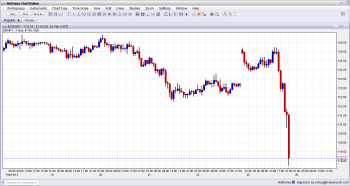 The pair already traded above 125 early in the day at around 15:00 GMT, and is now under 119 before 21:00 GMT. The comeback of the debt crisis is also the comeback of the safe haven yen.
This is the lowest level in a month. Where will this stop? The swing low was 118.73, but the cross made a nice rebound to 119.62 at the time of writing.
Italy's complex political system and complex election law produced a complex outcome. Basically, the upper house if deadlocked. The center-right has a small advantage there, while the center-left enjoys a majority in the lower house.
More:
Get the 5 most predictable currency pairs