Forward-looking purchasing managers' indices are still pointing to solid growth in the eurozone's  biggest countries. Nevertheless, they are not beating expectations and are not advancing.
France saw its manufacturing PMI beat expectations, rising from 53.8 to 55 points. The services PMI is down from 57.2 to 55.3, much lower than expected.
A similar picture is seen in Germany, the largest economy. Manufacturing PMI came out slightly above expectations at 59.3 points. While this is below last month's 59.5 points, the absolute score points to rapid growth. And also here, the services PMI is a miss: 53.7 against 55.4 seen last time and expected.
Any score above 50 points to growth, and numbers above 55 point to quick growth.
EUR/USD ticks up
Despite the mixed data, the world's most popular currency pair extends its recovery. At 1.1176, EUR/USD is up some 25 pips on the day. The pair bottomed out at 1.11 earlier this week.
Resistance awaits at 1.1230, followed by the very tough 1.13 level.
Can the pair continue rising? The ball now moves to the US court. We have new home sales at 14:00 and a speech by the FOMC's Powell at 18:!5.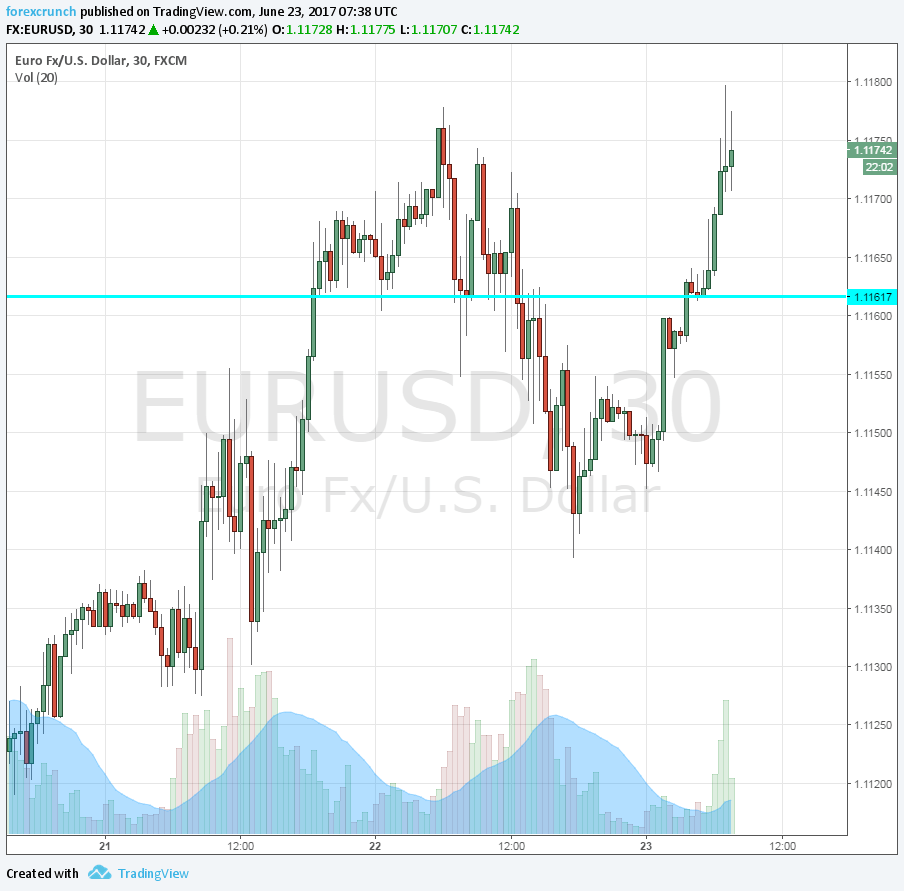 More:  EUR/USD: Staying Tactically Short on perfect USD liquidity storm – Danske