EUR/USD seemed weak towards the Non-Farm Payrolls, and when the excellent number hit the screens, it fell below the previous low of 1.2570 and reached a new 2 year low of 1.2516.
The next obvious level is the very round number of 1.25, which is USD/EUR of 0.80.
Below this line, we have support at 1.2445, which serves as support back in 2012. It is followed by 1.2360, which is only a weak line. Strong support is only at 1.2250, which was a clear separator back in 2012.
1.2160 is the last important line before the 2012 low of 1.2042, from where the pair began rising after Draghi's "whatever it takes" speech.
Looking up, 1.2570 is initial support, and it's followed by 1.2620, and more importantly 1.2660.
EUR/USD is now at much more comfortable levels, and we already heard French President  Hollande  stopping to complain around the exchange rate. Draghi did not push the euro lower, but he certainly got a helping hand from this report.
Here is the chart. For more, see the EURUSD forecast.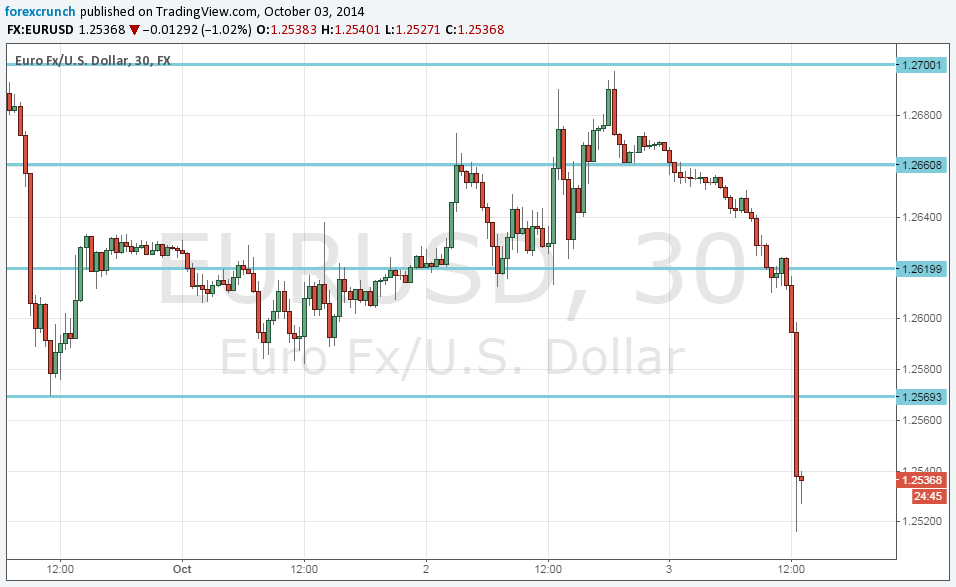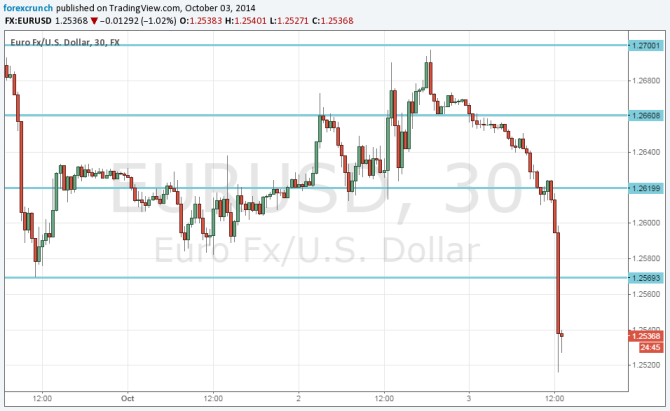 In our latest podcast, we  discuss the big events for October:
Subscribe to our podcast  on iTunes.