EURUSD finally broke out of a sideways price action into wave C); earlier than we thought but still in our primary direction.
This wave C) has now room for even higher levels, towards 1.3250/1.3300 where we will be looking for evidences of a completed rally from 1.2745.
Keep in mind that whole recovery is probably corrective) and that larger downtrend will most-likely resume by the end of this month.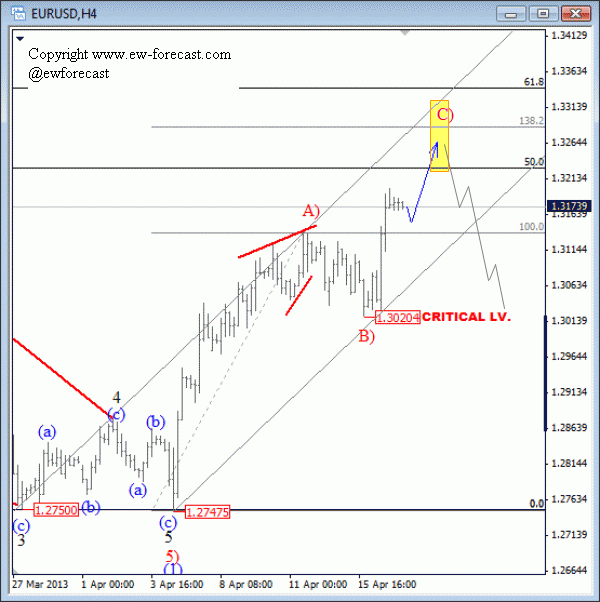 A sharp fall from Fibonacci resistance levels and through support channel line will put pair back in bearish mode.