A report about negotiations between Spain and its euro-zone peers about submitting a formal aid request made the rounds. A Spanish move is necessary for the ECB to begin buying bonds en masse, and relieving the zone's fourth largest economy from the market pain.
The report fueled another step in the rally of EUR/USD, but resistance holds for now.
Based on three sources, Reuters reports that these negotiations are going on for several weeks. This isn't that surprising, given the fact that Spanish PM Rajoy already asked to know what the conditions are before submitting a request.
Nevertheless, it gave the euro another boost: the pair is now trading at 1.2577, after challenging the 1.2587 resistance line.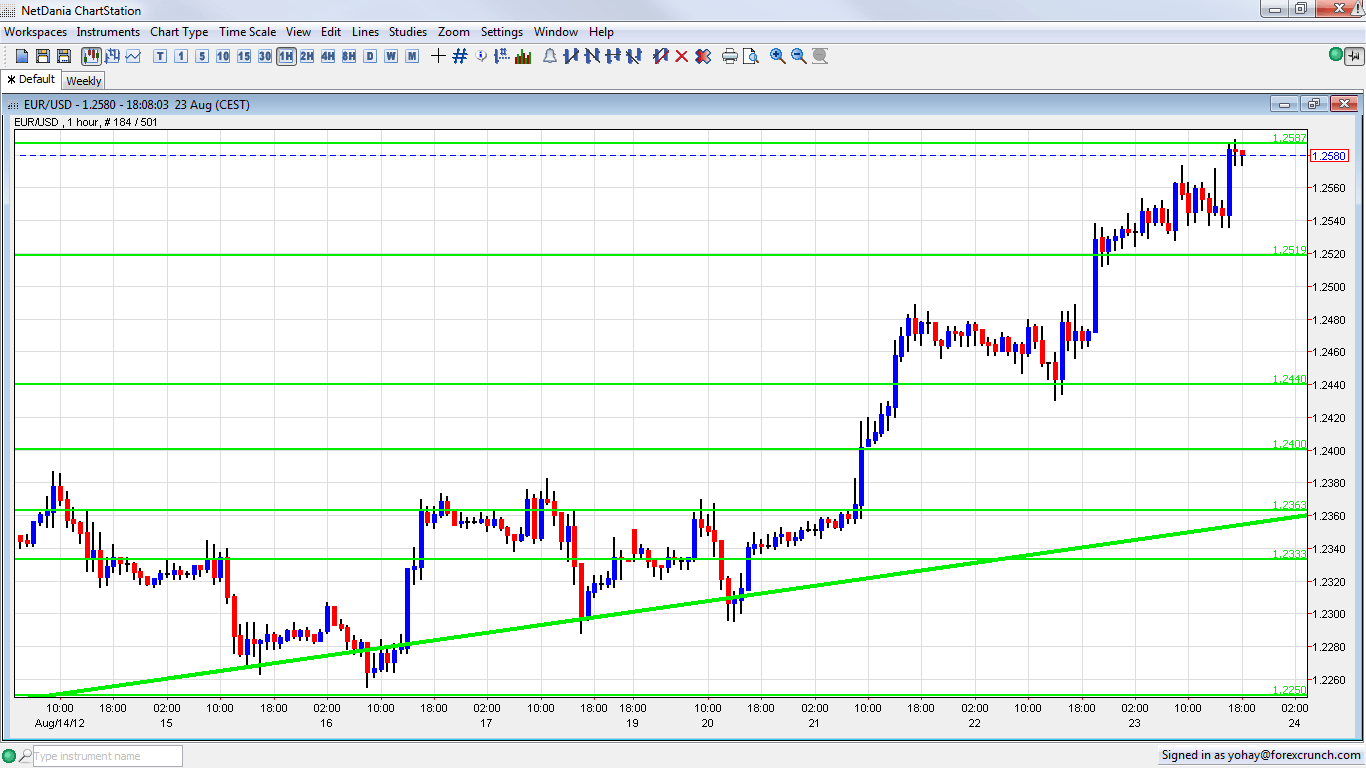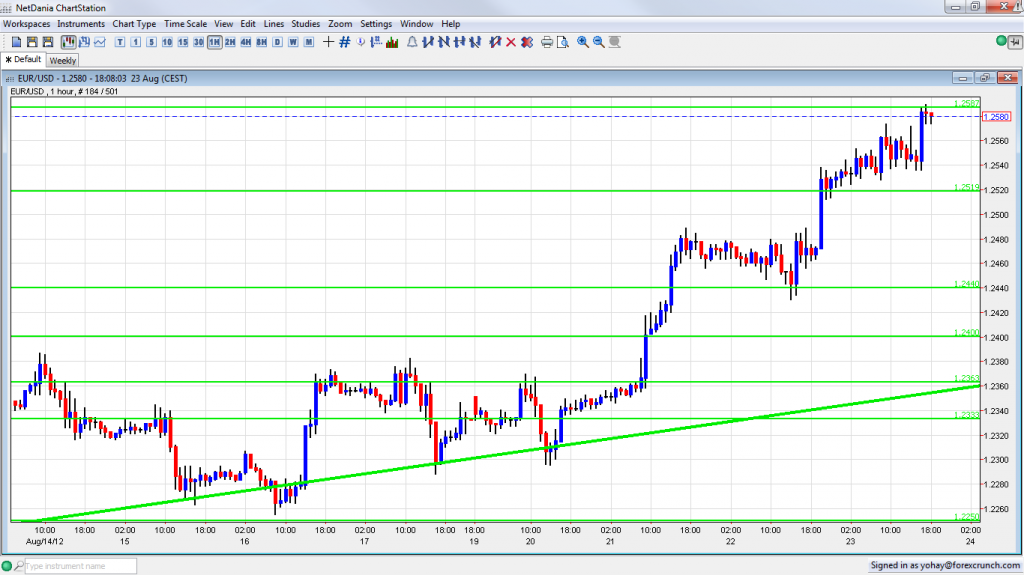 EUR/USD broke through the previous resistance line of 1.2520 and settled above it, following the dovish FOMC meeting minutes. The doubts about the certainty of QE in September didn't really stop the pair.
Earlier in the week, details about the ECB's proposed plans and a report about a German approval to the ECB's move pushed the pair across several lines before it settled above the 1.2440 line.
If 1.2587 is broken, the next line of resistance is the January low of 1.2624. Support is now at 1.2520.
For more, see the EUR/USD prediction.