ECB president Mario Draghi completes a series of blows to the euro by his central bank's members which are all slightly more dovish than usual.
By saying that short term real rates can go negative, he sends EUR/USD down to 1.3750 – the same level it reached in the aftermath of the hawkish Fed decision.
Update: EUR/USD recovers after the initial blow and even climbs to 1.38. The pair is certainly exciting.
Here is a key part from his speech:
our forward guidance implies that short-term real rates, which are negative today, will become even more negative in the foreseeable future
Draghi also says that the euro-zone avoided the worst form of deleveraging. The president of the European Central Bank also repeats the stance of the readiness to take additional measures.
Here is how the double bottom looks on the daily chart: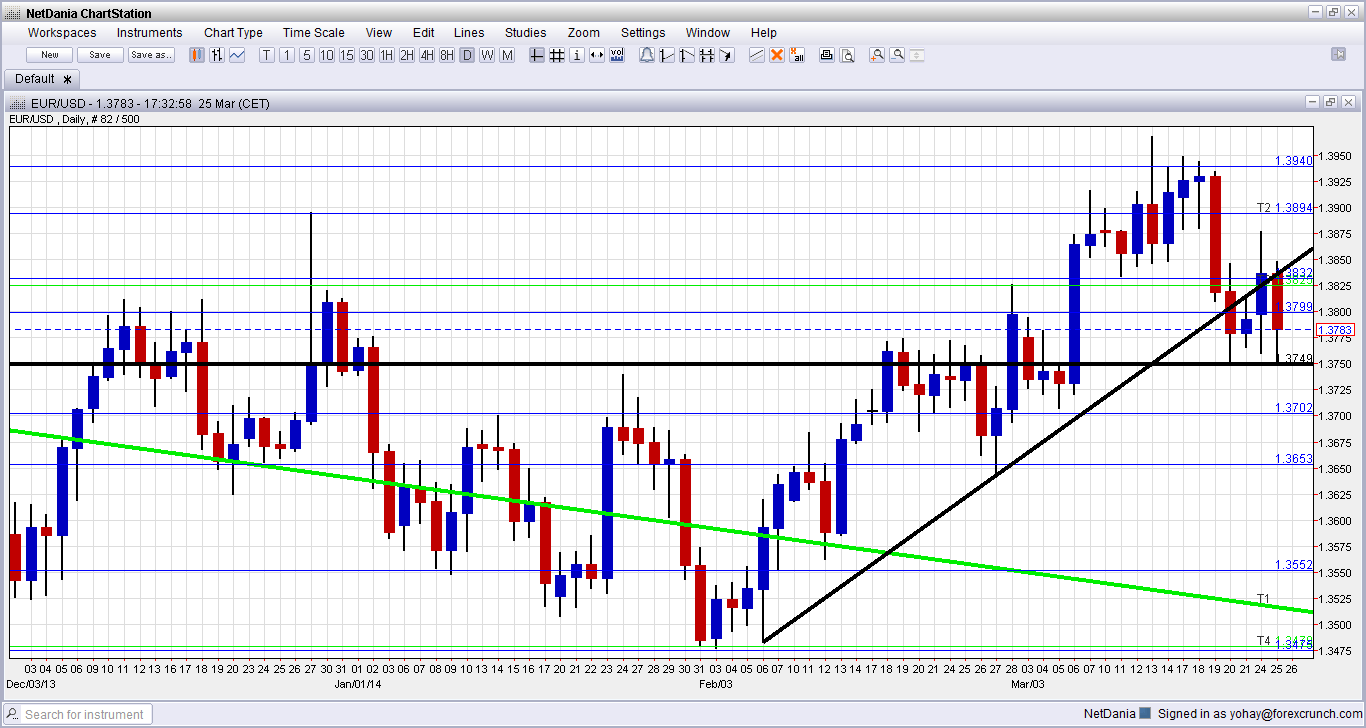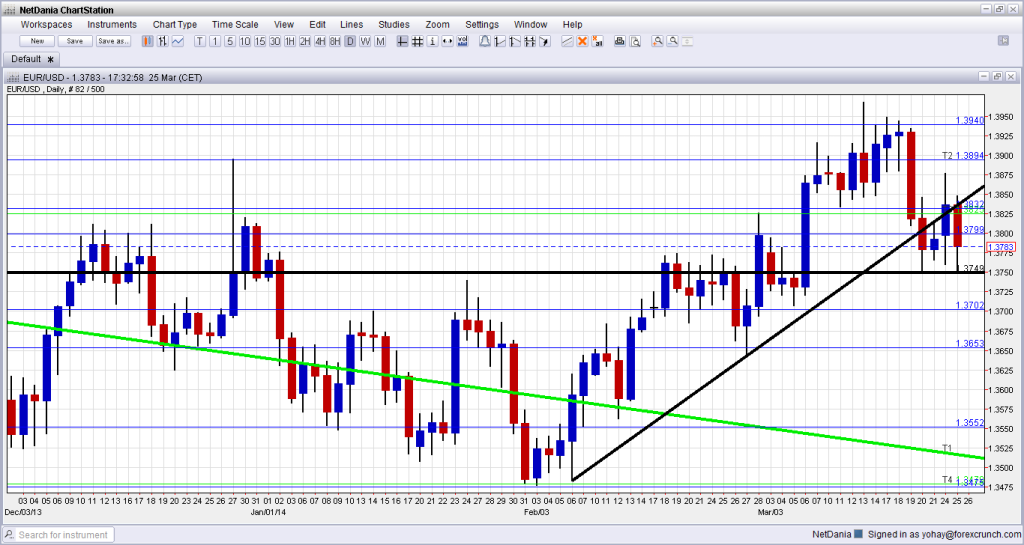 More ECB negative talk:
ECB board member Jozef Makuch said that there are higher deflation risks in the euro-zone.
ECB board member and Finland central bank governor  Erkki Liikanen said that he is ready for a negative deposit rate
Jens Weidmann, the head of the German Bundesbank and probably the most important member of the ECB, readied another option: Quantitative Easing, by saying "This does not mean that a QE programme is generally out of the question" – calling for caution but not ruling out the move.
1.3740 is support, followed by the distant 1.3650. Resistance lies at 1.38, followed by 1.3830. For more levels, see the EURUSD forecast.
Also see the fresh 5 most predictable currency pairs – Q2 2014