It has been a slow trading week for many of the Forex currency pairs, we've seen momentum basically 'flatline' and a lot of consolidations and price churning going on – not good when you're trying to make money.
The EURUSD chart above shows this week's price action forming a wedge pattern as price squeezes into the tip of a funnel. As a result – we've got a double Inside day setup, which is a very powerful framework, or catalyst for a nice breakout –  like this one.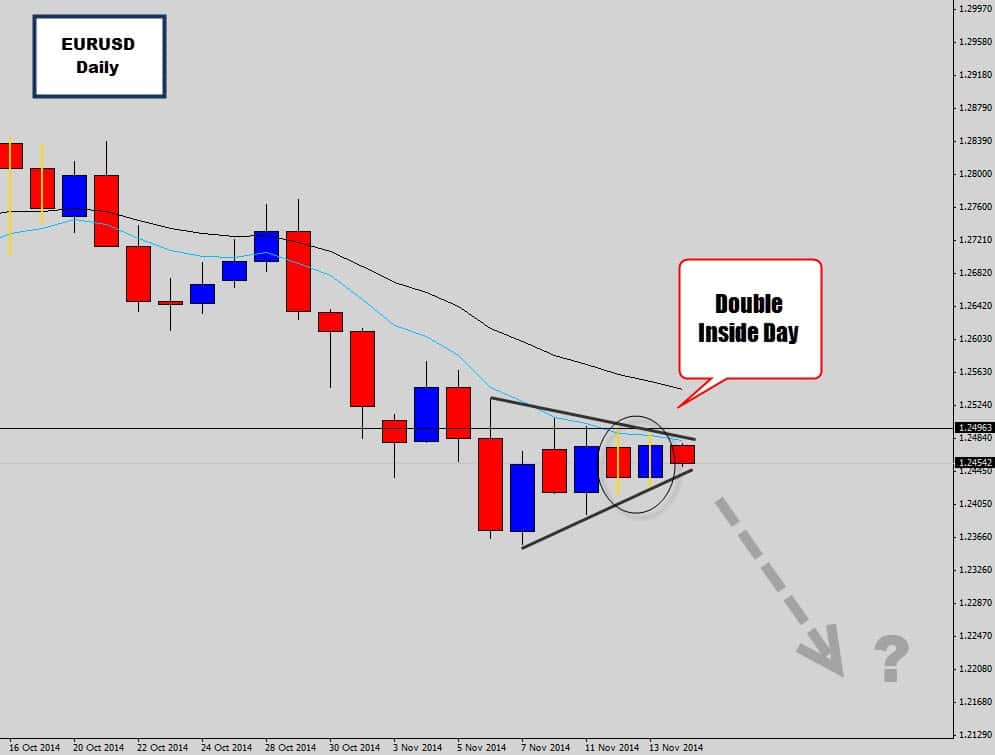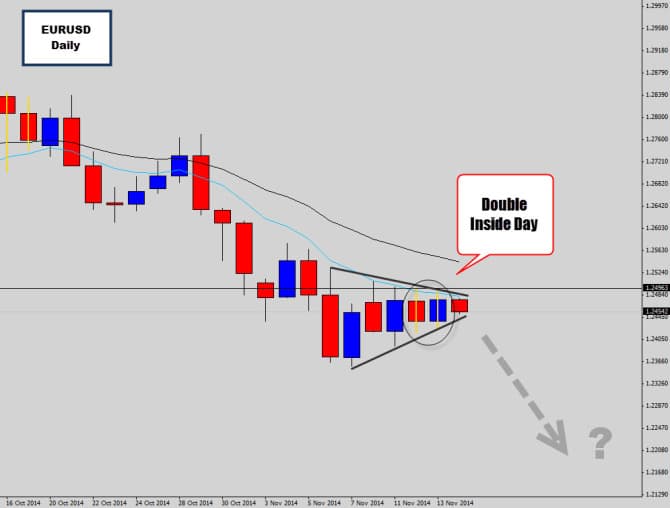 Because the market has been weak with a dominant downtrend in place – we favor breakouts to the down side. A breakout into higher prices is possible, but the risk of trading breakouts against the trend is not a good idea because the chances of a 'breakout trap' occurring are too high.
Hopefully the market breaks free of it's consolidation and we get a nice clean move inline with the trend.