The Eurogroup is meeting today, but they will probably not approve the 31.5 billion euros of aid to Greece, after German officials cast doubt. This is certainly not the first meeting of finance ministers discussing this topic, but time is running out towards the November 16 deadline.
EUR/USD is now sliding from the higher end of the current range to the lower one.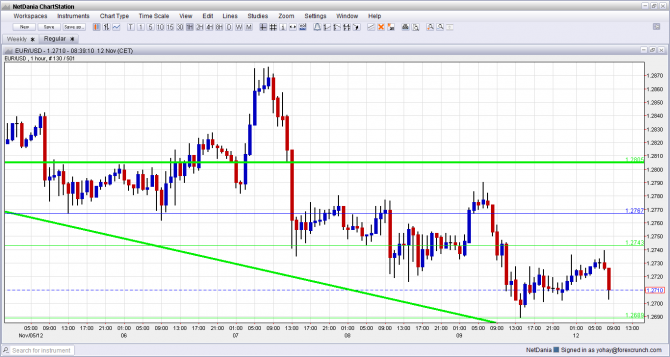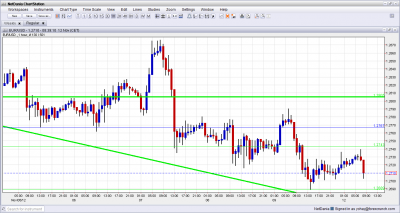 Germany's finance minister, Wolfgang Schäuble, said that the Eurogroup is unlikely to approve the aid, as they will not receive the complete troika report on the country. In addition, he said that any new aid for Greece will require the approval of Germany's parliament.
Schäuble joins Jens Weidmann, the head of the Bundesbank, Germany's central bank, that questioned the troika report:
How can you objectively assess the completion of the program if you are too afraid of the consequences of a negative conclusion?
Greece might receive some sort of temporary aid that will prevent a default on November 16th, when it has a bond payment due. The ECB can find a way. However, if this doesn't happen, Greece will default in a disorderly fashion, just 10 days after the US elections. In any case, here is  How to trade the Grexit with EUR/USD
Euro/dollar is trading just above 1.27 after sliding from 1.2740 seen earlier. During the Asian session, the Greek parliament approved the budget, after the approval of new austerity last week.
Support is found at the recent two month low of 1.2690, followed by 1.2624. Resistance is at 1.2750, backed by 1.28.
For more, see the eur to usd forecast.