Euro extended its gains in the past week against the US dollar after the ECB increased the interest rates. Pair broke through highs from Nov 2010, but even more importantly, it also moved above the falling trend line connected from 2008 highs.
Guest post by Gregor Horvat
As such, the bullish uptrend remains fully in progress within wave III targeting potentially even 1.5 psychological region in coming months; where you will also notice 161.8% Fibo extension, which is typical third wave target.
Meanwhile of course, the lowest support line of a trading channel must hold otherwise bias will likely change, with alternate count in view, which shows that a leg from start of 2011 is   part of larger correction.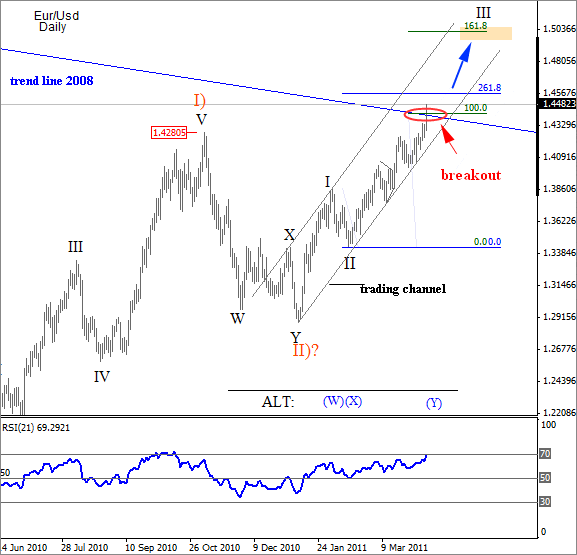 -uptrend in progress, support channel line must hold
If you need more Elliott Wave forecasts, then please visit our website and see the Video Tour of Our Products here and check out our services with special 7-Day Trial Offer.
Follow us on twitter