It's Fed Day. Will Yellen and her colleagues change the course for the US dollar? Here are two previews:
Will The FOMC Use April Statement To Set The Stage For Action In June? – RBS
The FOMC meets this week. No action is expected. The question facing market participants is whether the FOMC will use its April statement to set the stage for action in June.
Here is their view, courtesy of eFXnews:
While we do not expect the Fed to signal imminent action (e.g. as it did last October), if policymakers want to maintain optionality for a move in June (which is quite possible), the sentence concerning global risks could be altered.
We are sticking with our forecast for two rate hikes in 2016 (June and December,  though concern/uncertainty over the Brexit vote on June 23 could persuade this cautious Fed – employing a risk-management approach to policy – to hold off until July).
We look for the funds rate to finish the year in the 0.75-1.0% range.
In 2017, we expect four rate hikes  (one per quarter), lifting the funds rate to the 1.75-2.0% range by year-end. In her March 29 speech, Yellen said, "the Committee anticipates only gradual increases in the federal funds rate are likely to be warranted in coming years [our emphasis]."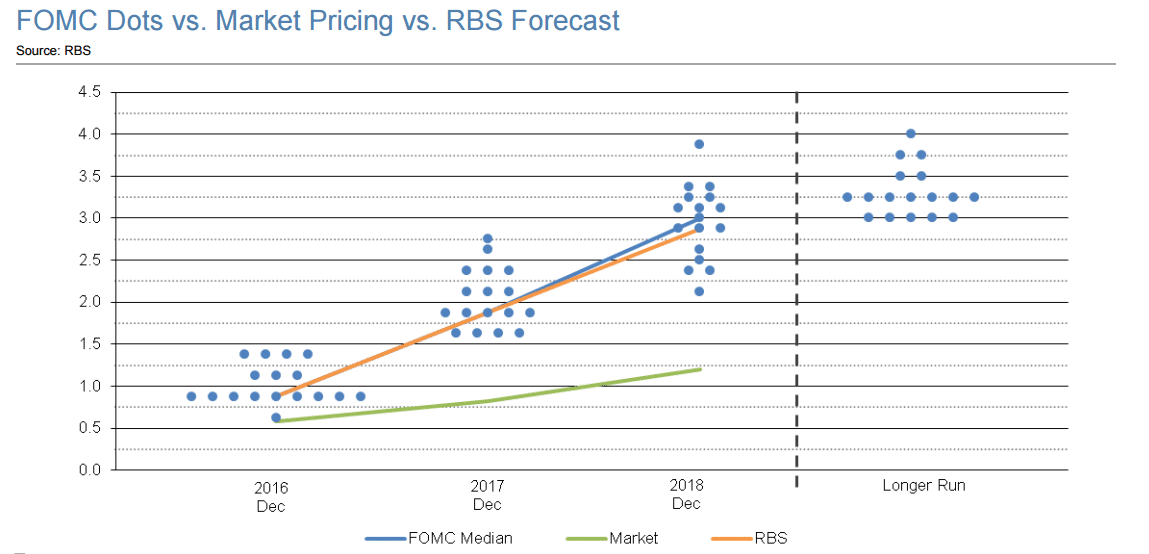 Will FOMC Be A Game Changer For The USD? – Morgan Stanley
Janet Yellen may pay homage to other more hawkish Fed members when formulating the Fed's statement tomorrow,  but when it comes to hike or not in the summer it will pay attention to global developments too.
A weakening Asia triggering rising cross border flows and a higher USD may then delay the rate hike into December.
Accordingly  a Fed statement leaving the door open for June may allow the USD to rally for a few days, but is not a game changer.
For the USD to regain strength for good,  local US conditions may have to become so strong that the Fed may have to retreat from its broadened reaction function. This is not the case yet.
For lots  more FX trades from major banks, sign up to eFXplus
By signing up to eFXplus via the link above, you are directly supporting  Forex Crunch.