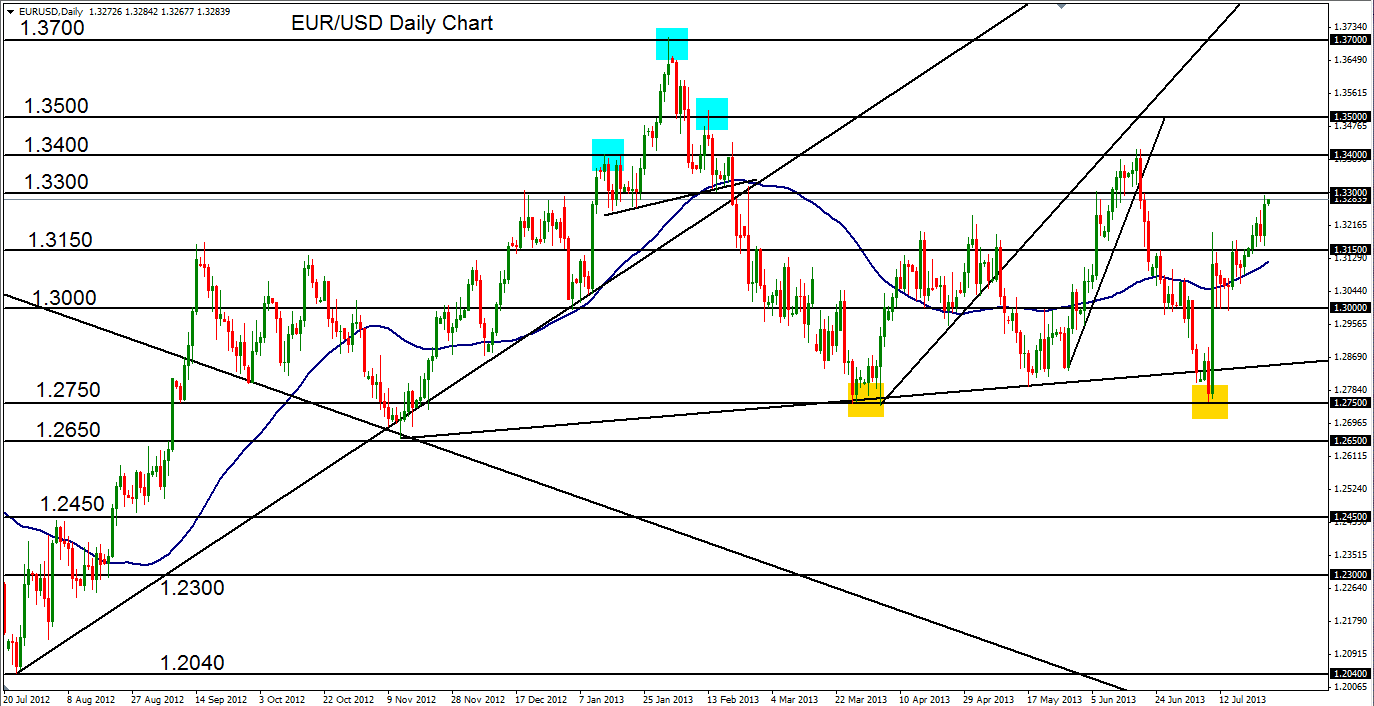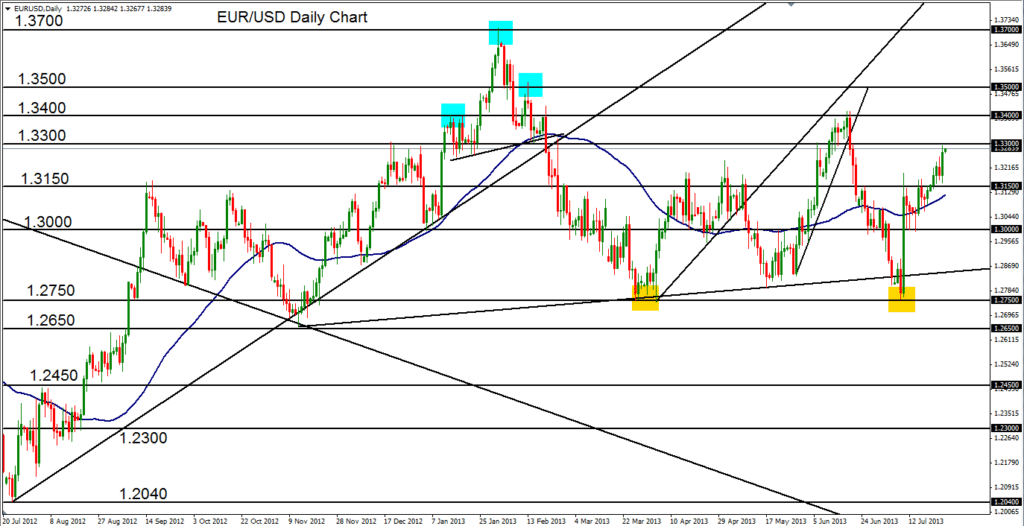 July 26, 2013 – EUR/USD (daily chart) has furthered its advance of the past two and a half weeks to bump up against key resistance around the 1.3300 price region. This advance represents a major correction of the prior plunge from the 1.3400 resistance area in mid-June down to the early July lows around 1.2750 support. That 1.2750 level was a double-bottom retest of the lows in late March and early April.
While the current 1.3300 resistance is an important level, price may likely rise above it to target further major resistance immediately to the upside around the 1.3400 level, which would be a retest of the mid-June highs. If the currency pair is able to turn back down at or before reaching that 1.3400 resistance area, the current upside correction could very well exhaust itself and begin to target downside support levels once again around 1.3150, 1.3000, and 1.2750. A subsequent breakdown below 1.2750 would confirm a downside trend continuation, with further downside targets around 1.2450 and 1.2300.
James Chen, CMT
Chief Technical Strategist
City Index Group
Forex trading involves a substantial risk of loss and is not suitable for all investors. This information is being provided only for general market commentary and does not constitute investment trading advice. These materials are not intended as an offer or solicitation with respect to the purchase or sale of any financial instrument and should not be used as the basis for any investment decision.