BlackBull Markets Review 2022
BlackBull Markets is a regulated ECN broker that offers various trading instruments such as forex, stocks, indices, and commodities. The platform holds the Best ECN Broker 2022 award thanks to its tight spreads, customer service, and deep liquidity pool.
In this BlackBull Markets review, we'll go through some of the tradable assets, fees, account types, and other features of the platform. At the end, we'll show a step by step guide on how to start trading with BlackBull Markets.
BlackBull Markets Review: Pros & Cons
Here is a summary of the BlackBull Markets review with the platform's key features in this pros and cons list.
Pros
Trade forex, indices, stock CFDs, and commodities
Over 23,000 tradable instruments
Award-winning broker and with the Best ECN Broker 2022 award
4 account types to choose from with institutional trading included
24/6 support
$50 minimum deposit
Up to 1:500 leveraged trading
Support for social trading available
MetaTrader 4, MetaTrader 5, and WebTrader compatible
Cons

Your capital is at risk.
BlackBull Markets Tradable Assets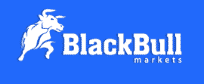 BlackBull Markets is not just a forex broker, but a platform that offers over 23,000 tradable assets across all major global markets. Access to different financial instruments is an integral part of the broker to help its clients diversify their portfolio and have access to many trading opportunities. Let's look into some of the specific financial instruments offered by BlackBull Markets.
Forex Pairs
The Foreign Exchange (Forex) Market operates the trade between two currencies which is known as a forex pair. As the largest financial market in the world, forex runs 24/7.
BlackBull Markets offers trading for major forex pairs which include: EUR/USD, GBP/USD, USD/JPY, USD/CAD, AUD/USD, NZD/USD, and USD/CHF. The platform offers institutional-level spreads for its retail trading clients at a maximum leverage of 500:1 and average execution speeds of 20ms.
Minor forex pairs in BlackBull Markets are:
AUD/CAD
AUD/CHF
AUD/JPY
AUD/NZD
CAD/CHF
CAD/JPY
CHF/JPY
EUR/AUD
EUR/CAD
EUR/CHF
EUR/GBP
EUR/JPY
EUR/NZD
EUR/SEK
GBP/AUD
GBP/CAD
GBP/CHF
GBP/JPY
GBP/NZD
NZD/CAD
Indices
Another trading instrument featured in BlackBull Markets are indices, particularly contract for difference (CFD) indices. An index is a standardized score of a range of assets, usually in the same industry. The best example of an index is the Standard & Poor's 500 Index or SPX500 which pools the 500 biggest publicly traded companies in the US.
Some of the tradable indices in BlackBull Markets include:
AUS200
SPX500
FRA40
GER30
UK100
US30
Commodities
Commodity markets trade raw products, usually natural resources ranging from precious metals to sources of energy. In BlackBull Markets, users can trade from a variety of spot commodities and future commodities like Brent Oil, Natural Gas, Gold, and Silver.
Shares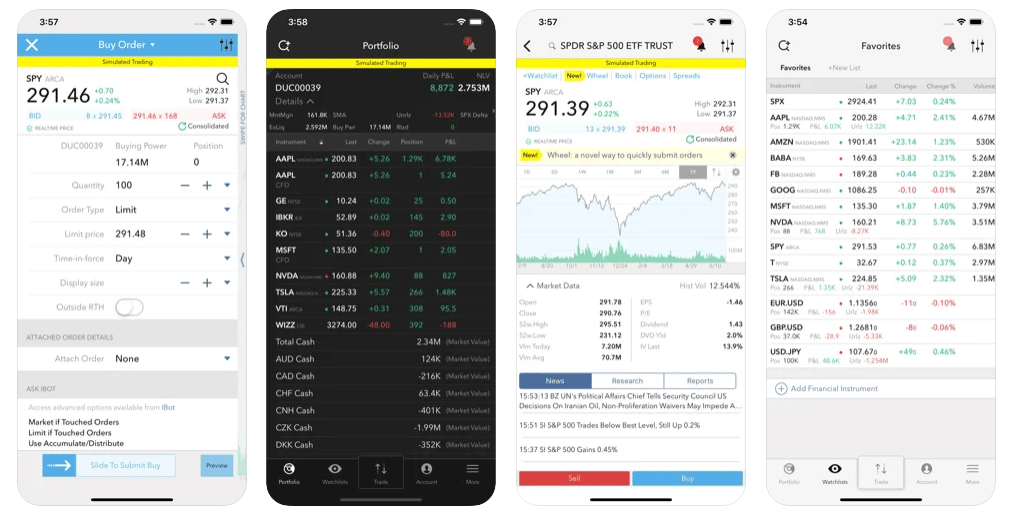 One of the most popular trading instruments are stocks or shares of a publicly traded company. BlackBull Markets lets its investors trade over 23,000 shares across more than 80 international markets in their proprietary share trading app, BlackBull Shares Trading.
With the app, users can use over 70 different order types and have access to extended hours trading which allows users to open positions beyond the usual market hours. Aside from this, the BlackBull Shares Trading app also offers various chart and analysis tools with data feeds from third party systems.
BlackBull Markets Fees & Commissions
BlackBull Markets offers different account types which vary in fees and commissions. Standard accounts have no commissions but have a wider spread which is the discrepancy between the bid and ask price of a tradable asset. Prime accounts have much lower spreads than Standard accounts but have a flat commission per lot.
To make it easier to understand the fees and commissions of BlackBull Markets, see the table summary below.
| | |
| --- | --- |
| Deposit fee | $0 |
| Withdrawal fee | $5 or 5 Base Account Currency |
| Standard Account commission | None |
| Prime Account commission | $6 per lot |
| Minimum deposit | $50 |
BlackBull Markets Platforms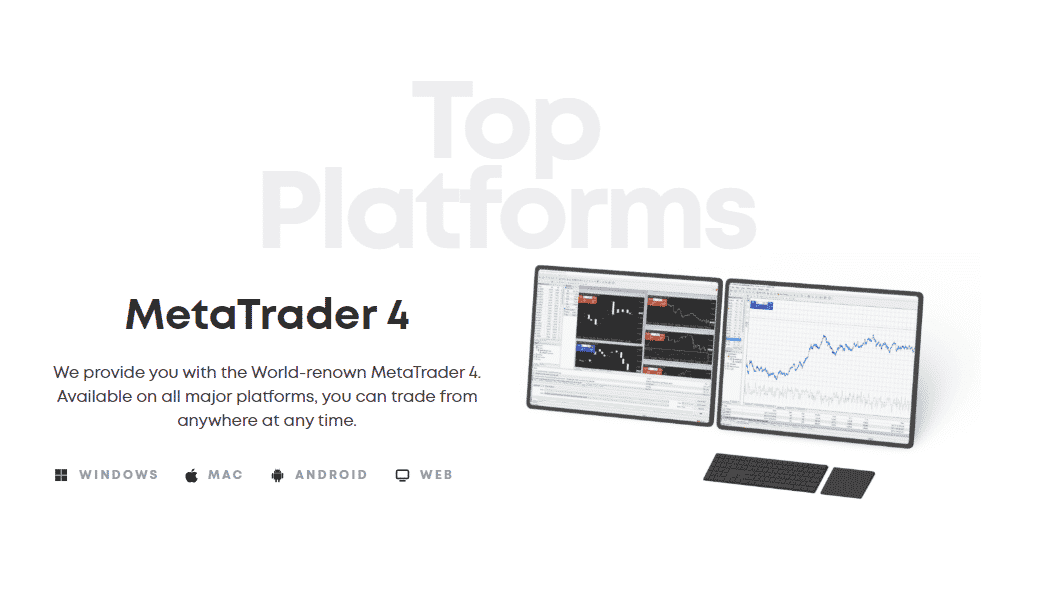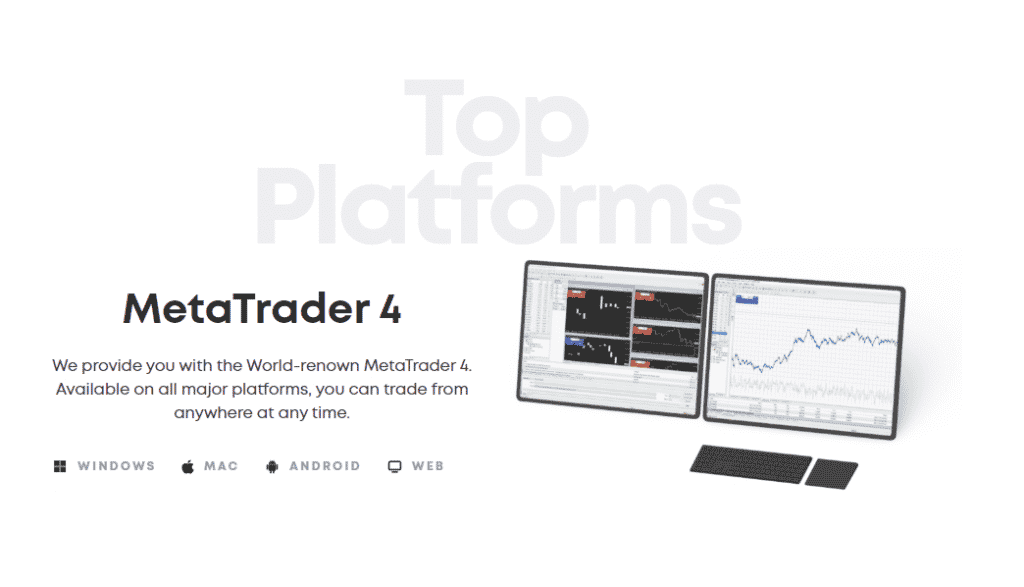 BlackBull Markets is compatible with three main platforms for traders to choose from depending on their trading preferences and forex tools. Let's take a look at the platforms that users can integrate the broker into.
MetaTrader 4 – MetaTrader 4 or MT4 is one of the most well established forex trading platforms available. It's a popular choice for both institutional and retail traders thanks to some of its order execution capabilities, financial analysis tools, and use of forex robots.
MetaTrader 5 – MetaTrader 5 or MT5 is the successor to MT4 which features more tradable assets such as stocks, cryptocurrencies, indices, and commodities trading. With MT5, users can hedge positions and enjoy faster processing speeds as the next-generation trading program.
WebTrader – The MT4 WebTrader lets users access their BlackBull Markets trading accounts using only their web browsers. This means that traders can access all the features of MetaTrader 4 but through different operating systems and devices. WebTrader is compatible with most major web browsers such as Chrome, Firefox, Edge, etc.
Is BlackBull Markets User-Friendly?
One of the biggest barriers of entry for new traders is how intuitive and user-friendly the platform they use is. In the case of BlackBull Markets, the process of creating an account and trading is relatively quick and simple.
Account registration on the platform can be completed in minutes and the verification process is easy to follow. Once users have created their accounts there are many easy ways that users can start trading with BlackBull Markets. If their devices aren't compatible with the required MT4 or MT5 platforms, they may opt to trade through their web browsers on WebTrader.
On the other hand, the BlackBull Share Trading app is another platform that users can utilize for their trades. The application is available for download in both Android and iOS app stores. Here, users have a well–designed dashboard showing their trading portfolio and can easily execute trades with a few taps.
BlackBull Markets Charting and Analysis
As we touched on earlier, BlackBull Markets can be used through both MT4 and MT5 platforms. These applications offer some of the most advanced technical analysis tools with a variety of technical indicators and analysis objects. Specifically, MetaTrader 4 has 30 built-in indicators and over 2,000 custom indicators for users to best analyze the market.
Overall, the charting and analysis experience with BlackBull Markets can look intimidating for first-time users but with some time trading with their free demo account, traders can learn the tools that work for them best. Experienced traders with MT4 will feel right at home and will find value using the BlackBull Markets broker's low spreads and fast execution speeds.
BlackBull Markets Account Types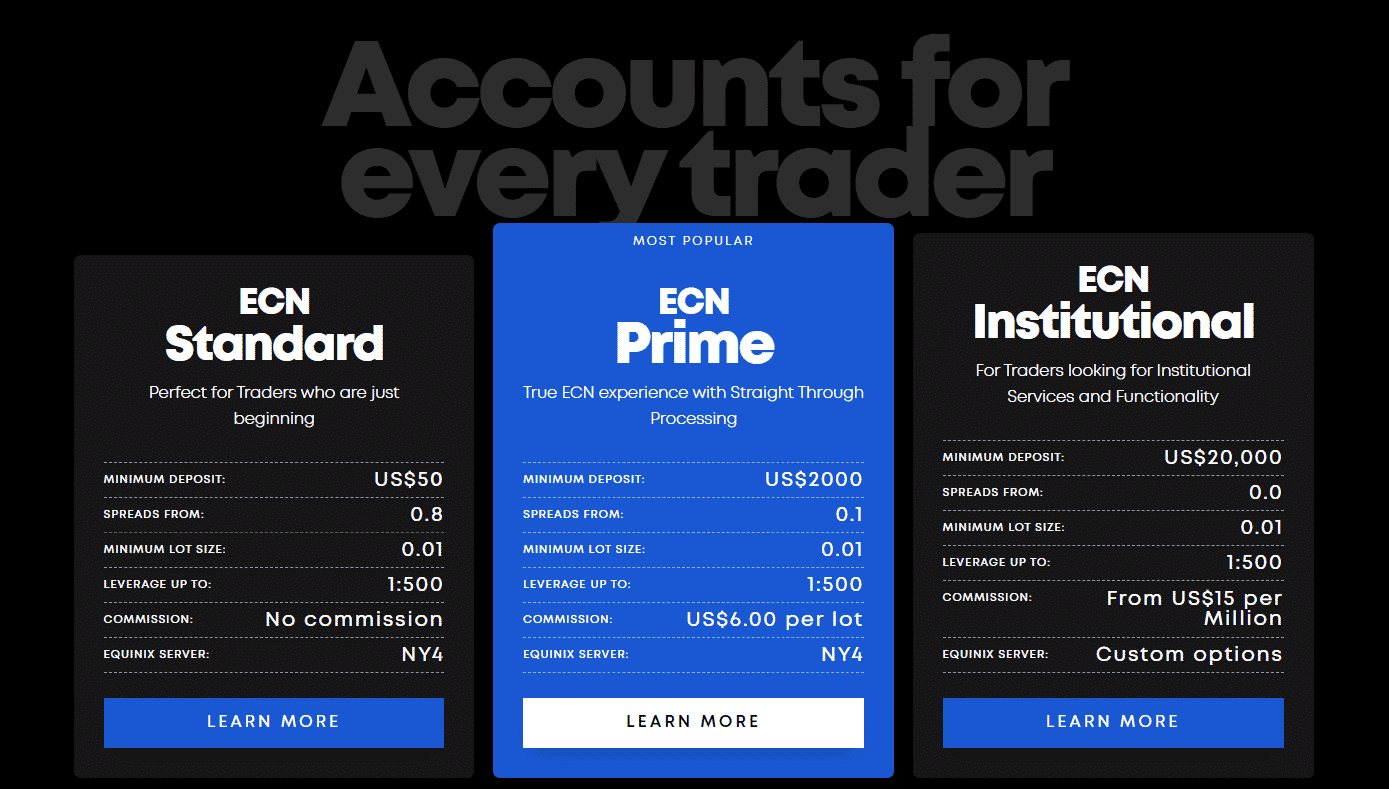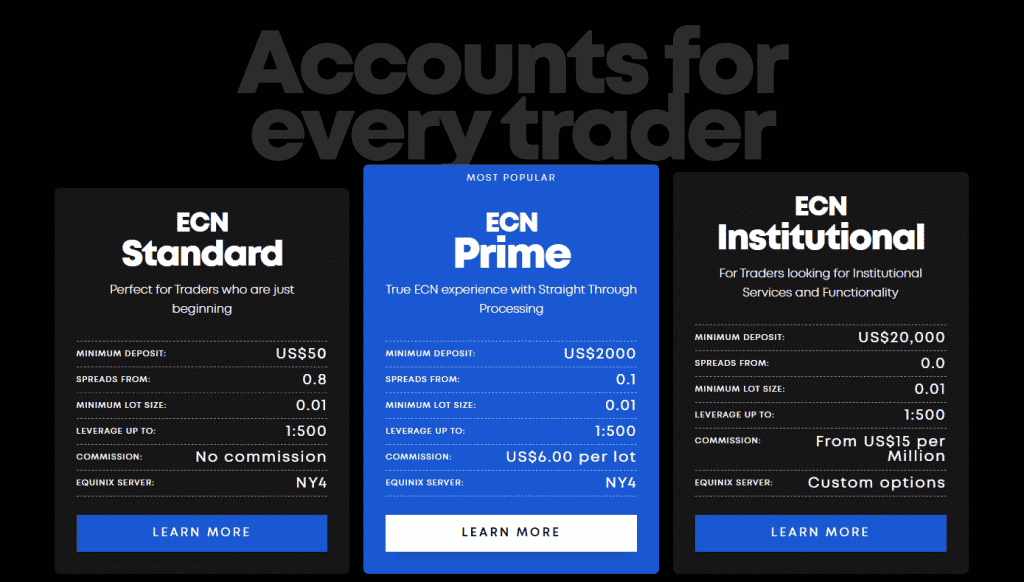 Because traders have different portfolio sizes, goals, and instruments they aim to trade, BlackBull Markets has created different account types to suit the specialized needs of its clients. There are four different account types that users can open with the broker which we'll get into detail.
Standard Account – The ECN Standard account is the best account type for new traders. It has a low minimum deposit of $50, no commission fees, and spreads starting from 0.8. Standard account holders have access to all the trading instruments offered by BlackBull Markets as well as up to 1:500 leverage in trading.
Prime Account – The ECN Prime account is the broker's most popular account type and is recommended for traders looking for a real ECN broker experience. With a minimum deposit of $2,000, Prime account users are often experienced traders who are more confident with investing more capital. Spreads are much lower, starting at 0.1 with commission fees of $6 per lot.
Institutional Account – The largest accounts on BlackBull Markets are the Institutional accounts which are built for traders who are looking to open big positions. The minimum deposit for this account type is $20,000 and it comes with free VPS access, customizable commissions, dedicated tech support, and spreads as low as 0.
Islamic Account – Islamic accounts are reserved for Muslim traders as paying or receiving interest is prohibited in Islam. BlackBull Market's Islamic accounts are Standard or Prime accounts that fully comply with the Sharia Law. These accounts are swap-free, have access to all tradable instruments offered by the broker, and have a maximum leverage of 1:500 as well.
BlackBull Markets Customer Support
One of the most shining aspects of BlackBull Markets is their customer service which features 24/6 support. Aside from the live chat service offered, the broker has plenty of support articles that feature guides on trading, account management, and other essential trading needs.
Trading research and educational content can be found on the BlackBull Markets website. Market reviews can be found showing the latest trends, market news, and conditions that can help give traders the edge when analyzing the markets. Full educational guides and videos can also be found on the page for new traders.
How to Start Trading with BlackBull Markets
Now that we've covered all the key features and aspects of the broker in this BlackBull Markets review, let's go through a short guide on how to start trading with the broker.
Step 1: Create An Account On BlackBull Markets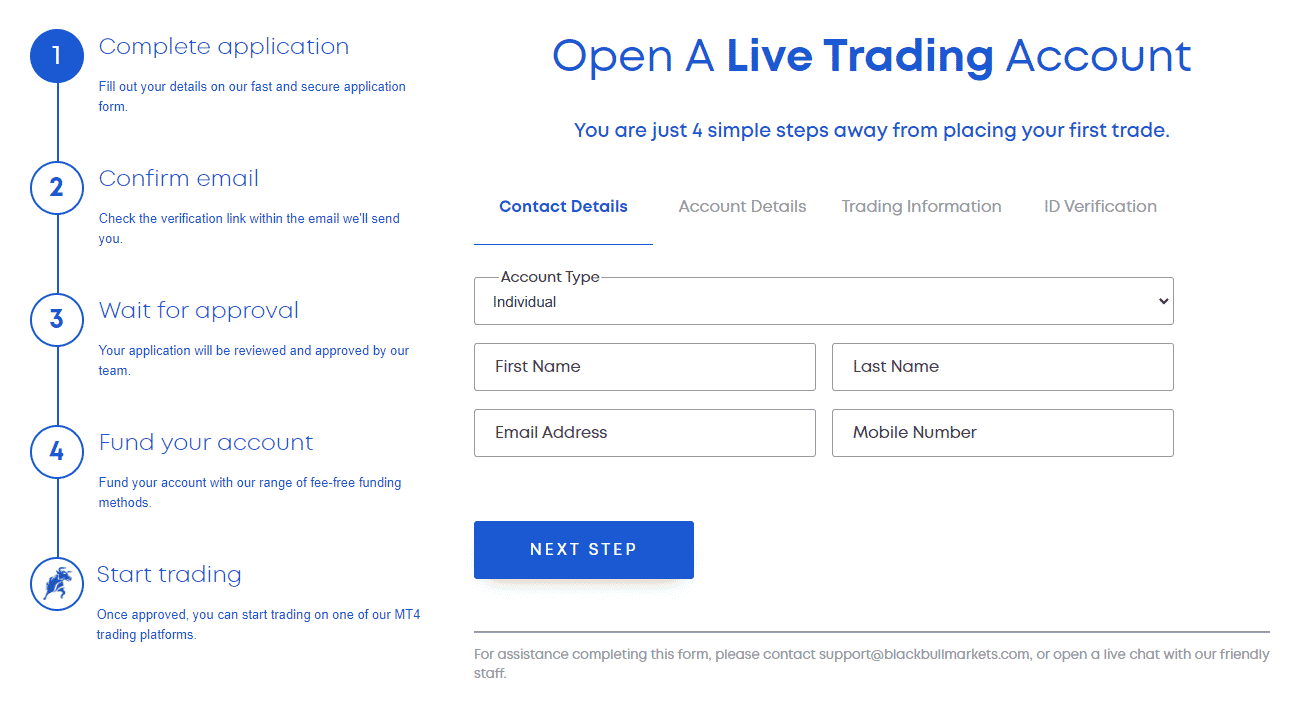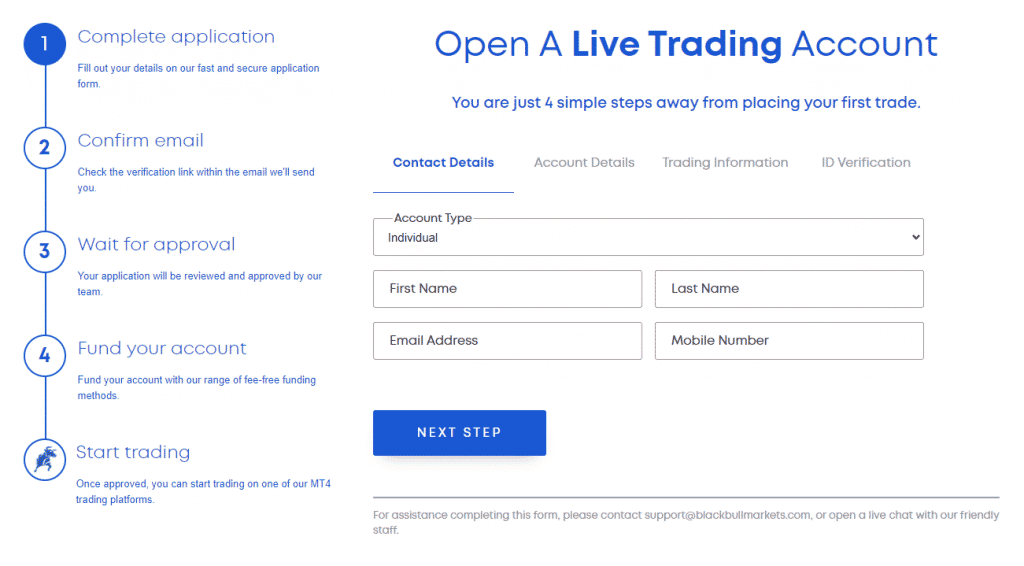 First, head to the BlackBull Markets website and click on the 'sign up' button found on the navigation bar. Here, users will have to select an account type, the currency they will use, how much capital they are willing to invest, and leverage amount. They will also need to fill in necessary contact details for the registration.
Step 2: Verify Account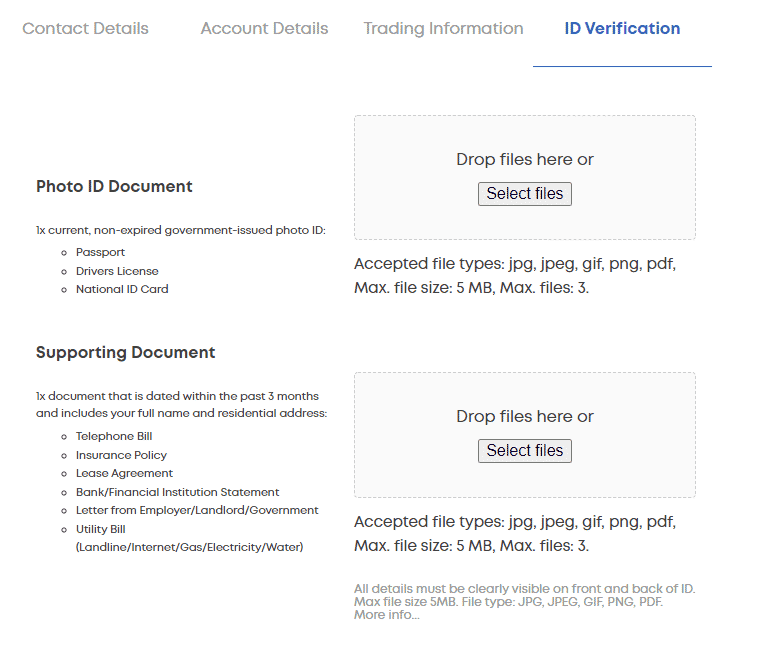 Next, BlackBull Markets requires traders to verify their account by uploading a photo ID document in the form of a passport, driver's license, or national ID card. Aside from this, a supporting document dated within the last 3 months is also required which must include the user's full name and residential address. This can be a telephone bill, bank statement, utility bill, etc.
Step 3: Deposit Funds
With the account fully verified, users must deposit funds before live trading. Depending on the account type, the minimum deposit is $50 (Standard), $2000 (Prime), and $20,000 (Institutional). BlackBull Markets offers several deposit methods, including: Bank Card, Bank Transfer, Neteller, fasapay, UnionPay, and Skrill.
Step 4: Start Trading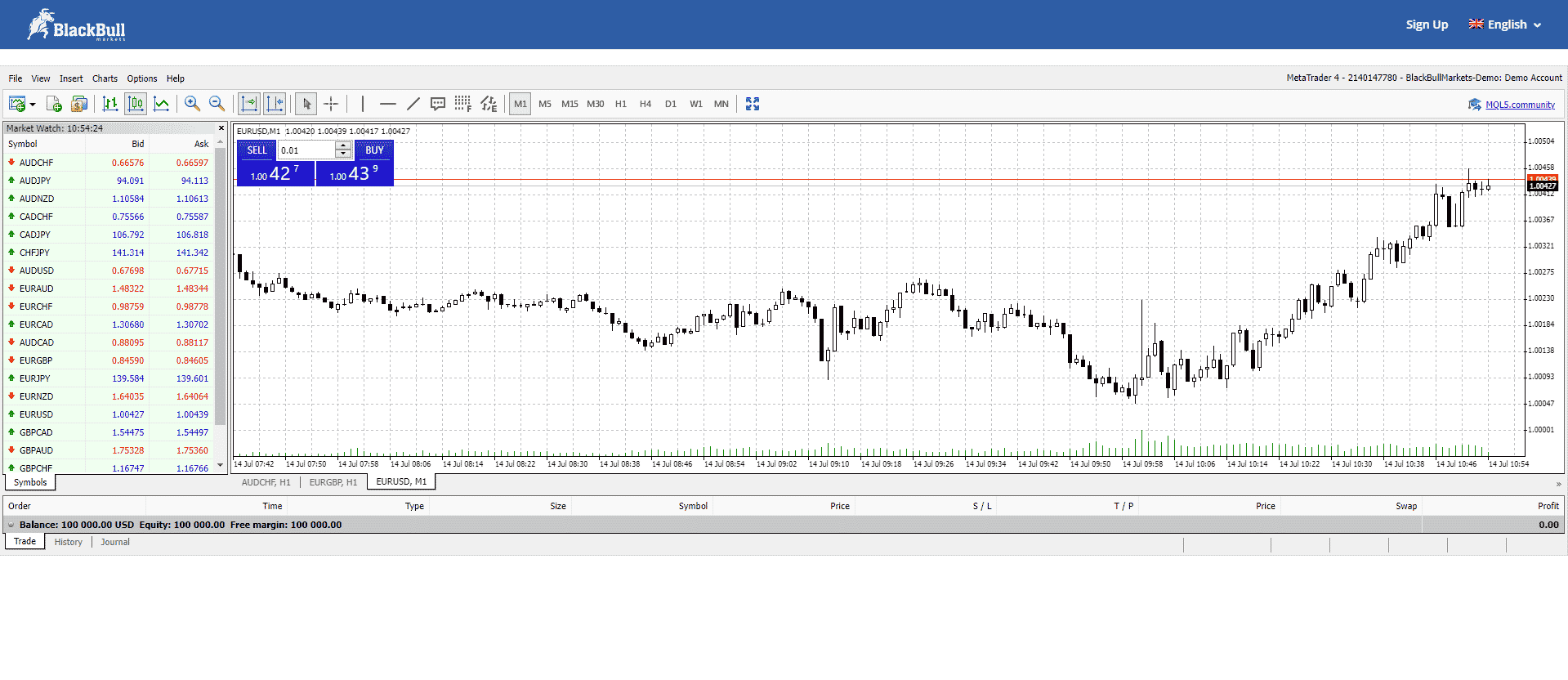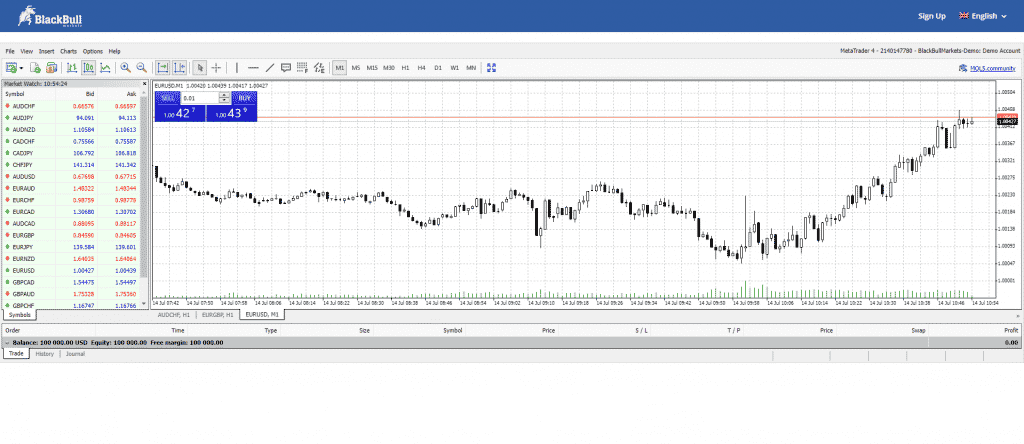 With a fully verified live account, users can start trading either through the integrated MT4 or MT5 platform. Find the instrument that you want to trade, set the necessary trading parameters (stop loss/take profit), and click 'sell by market' or 'buy by market' depending on the type of position you want to open.
Your capital is at risk.
Conclusion
There aren't many technology-focused brokers that offer the same level of features as BlackBull Markets. The broker has been a growing platform since 2014 and continues to give value to its clients through tight spreads, multiple account types, thousands of tradable assets, and reliable customer support.
Now, as an award-winning broker that has proved to provide its clients with the best trading experience, BlackBull Markets serves over 180 countries with a user-base in the tens of thousands. If you're looking for a MT4 or MT5 broker with the best bid/ask deals and a wide range of financial instruments, check out BlackBull Markets through the link below.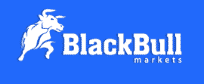 Your capital is at risk.
FAQs
Can I trust BlackBull Markets?
Is BlackBull Markets a good broker?
Is BlackBull Markets licensed?
How does BlackBull Markets make money?